Two easy and delicious Girl Scout Cookies Ice Cream Cakes, one feature Thin Mints and Mint ice cream, and the other featuring Trefoils and strawberries!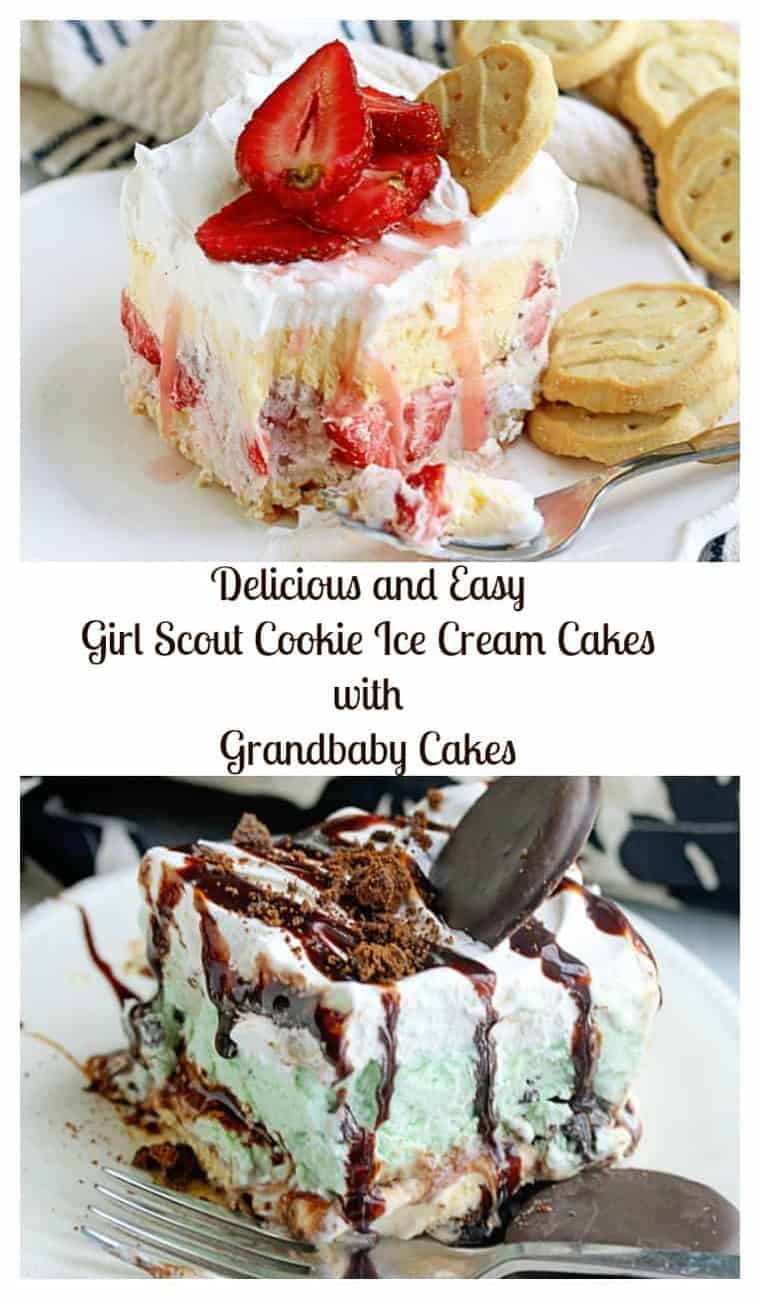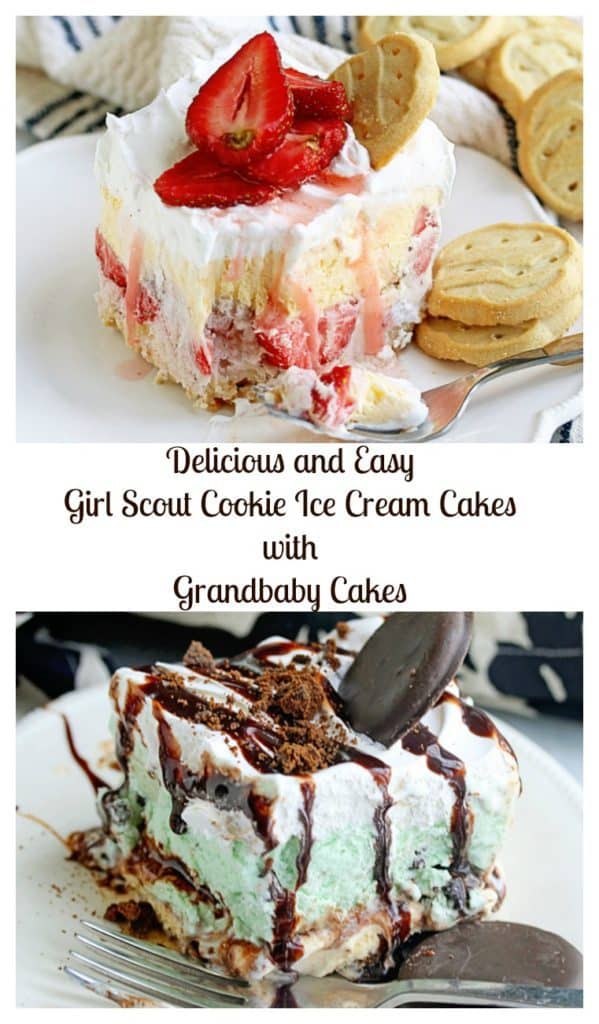 Once a Girl Scout, always a Girl Scout. I was recently reminded of this when I worked with the Girl Scouts of Greater Chicago and Northwest Indiana on a super fun video for Girl Scout Cookie Season with my main girl and GBCakes producer Sarah Little. We thought it would be awesome to come up with some recipes that use the famous cookies which are easy for our young Girl Scouts to make themselves (with the help of their parents of course).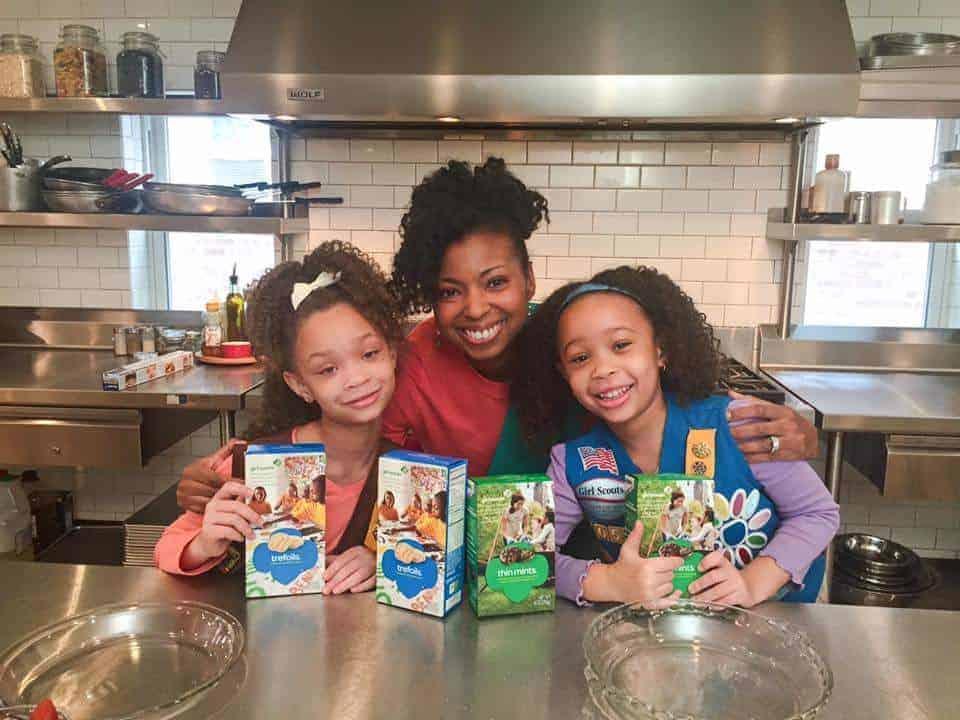 I don't know about you but Girl Scout Cookie Ice Cream Cakes seemed like a real winner to me! I remember how fun it was selling Girl Scout Cookies back in the day (and eating them too). There is so much hope and ambition in our young Girl Scouts that helps them become the same hopeful, ambitious women that make our country so wonderful and successful. Being a Girl Scout definitely had a lasting effect on me, and I want to make sure I am supporting their amazing efforts today as much as possible.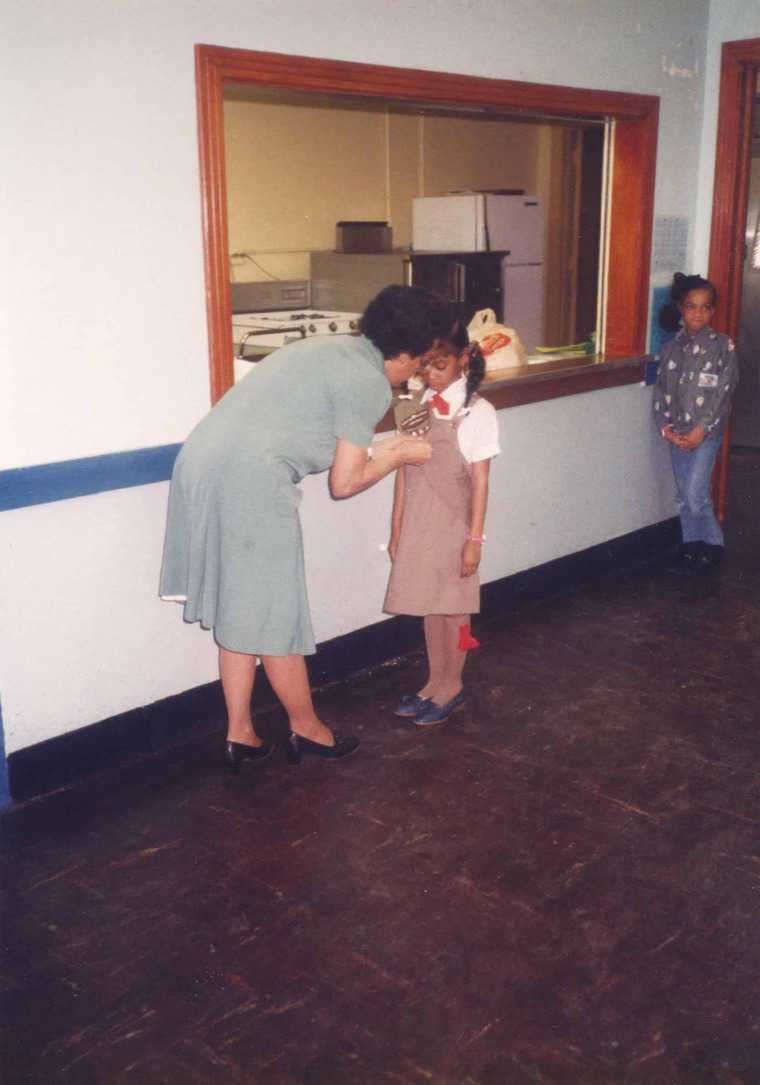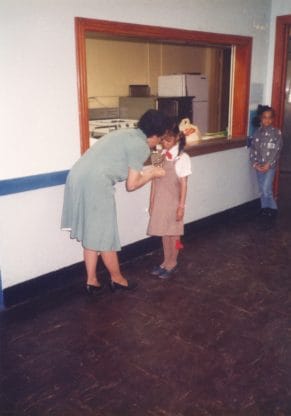 Because of my love for our Girl Scouts (and our Girl Scout Cookies), I am so excited that I had the chance to partner with the Girl Scouts of Great Chicago and Northwest Indiana on this fun video (see the video below) and recipe project. Because I think the two young Girl Scouts, Kristin and Kaylyn, who starred in the video are truly the stars of this entire project.
They were seriously the sweetest (and funniest) young girls I have met in a while. They were so darling, and I had a blast being silly with them. We came up with random songs and talked all things Girl Scouts. It reminded me of the awesome times I experienced when I was right in their shoes.
Make sure you check out our fun video below and HERE and share with others! This is the time to support our young Girl Scouts and buy as many cookies as we can!
Also if you are so inclined to make one of our fantastic ice cream cakes, make sure you check them out and spread the word.
To make the Girl Scout Cookie Mint Chocolate Ice Cream Cake, click HERE.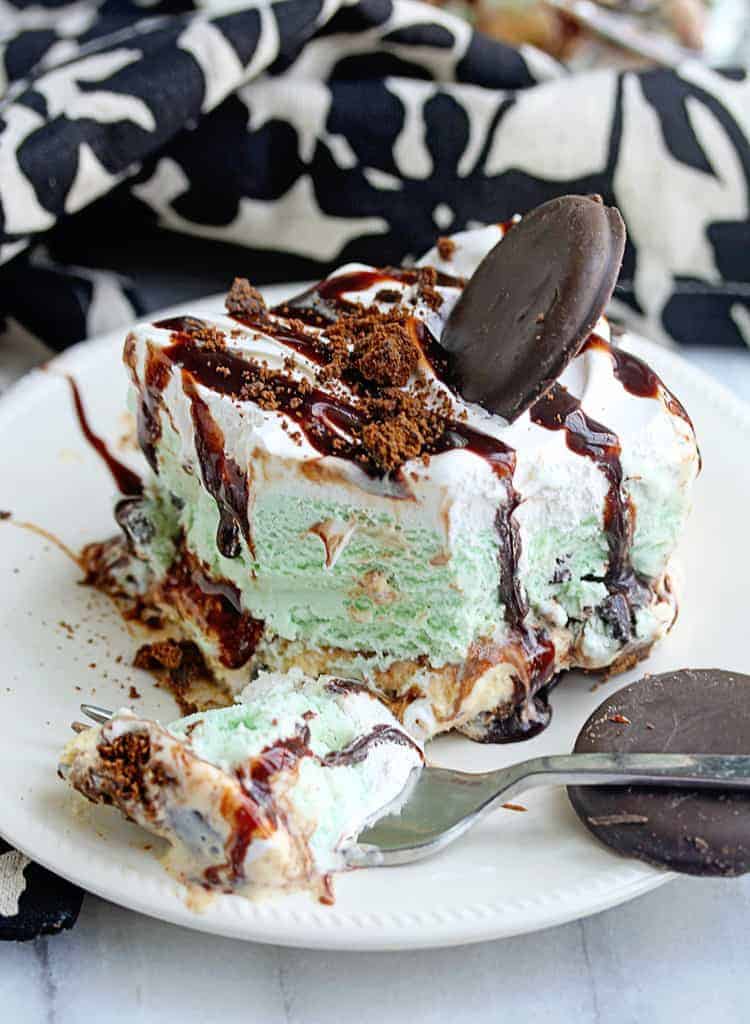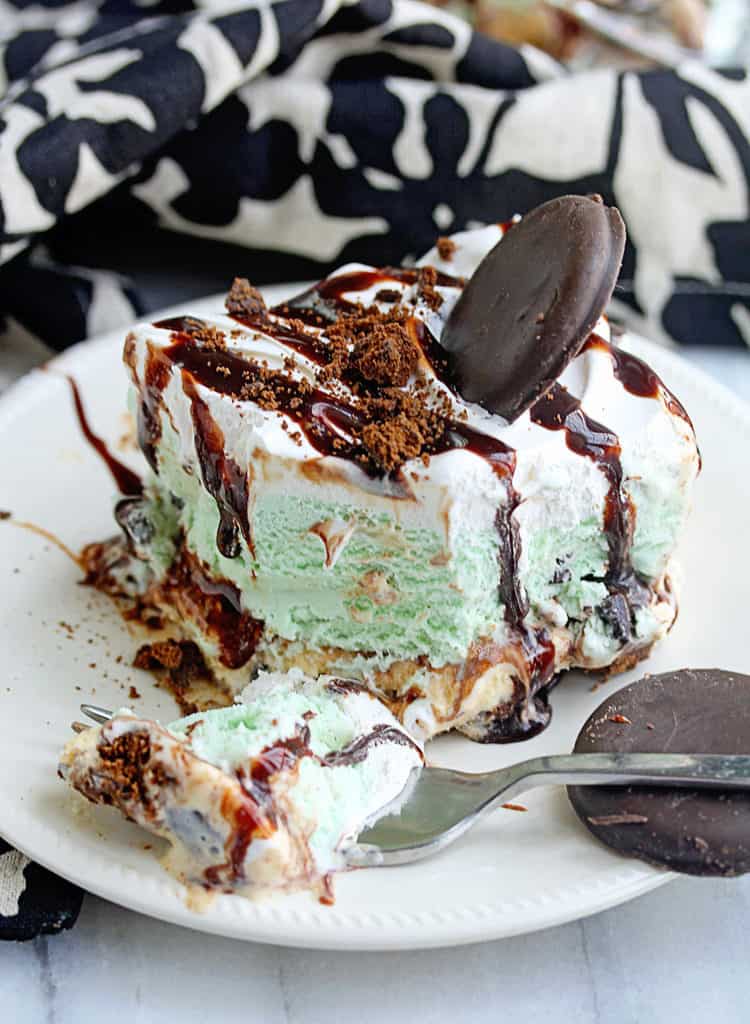 And for the Girl Scout Cookie Strawberry Ice Cream Cake, click HERE.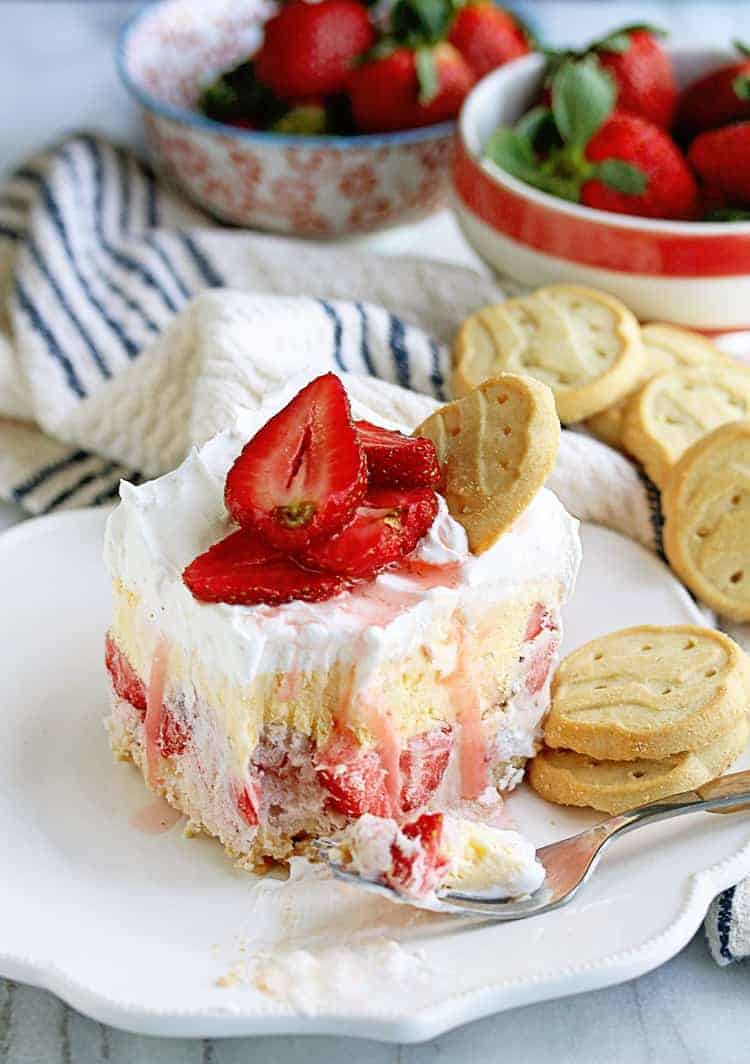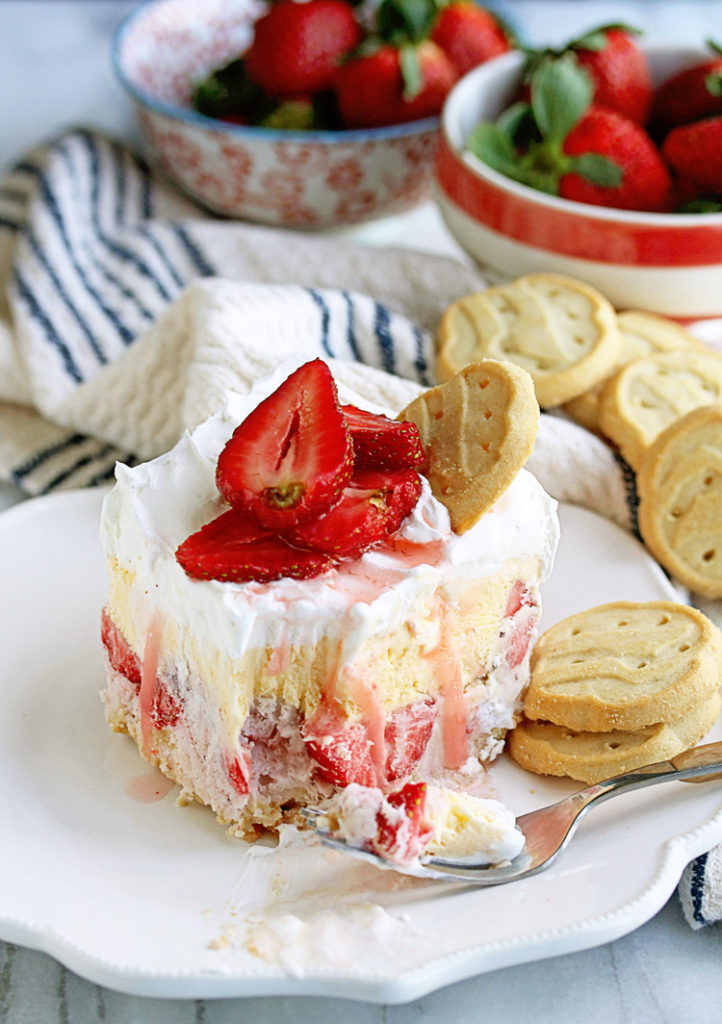 Time to get busy in the kitchen so YOU can earn your Baking Patch!