Learn How to Steam Vegetables correctly and easily every single time with these tricks that will result in perfectly tender and wonderful veggies for all of your meals. If you love this post, you will also love this tutorial on How to Make Rice, How to Make Brown Sugar and How to Make Cake Release!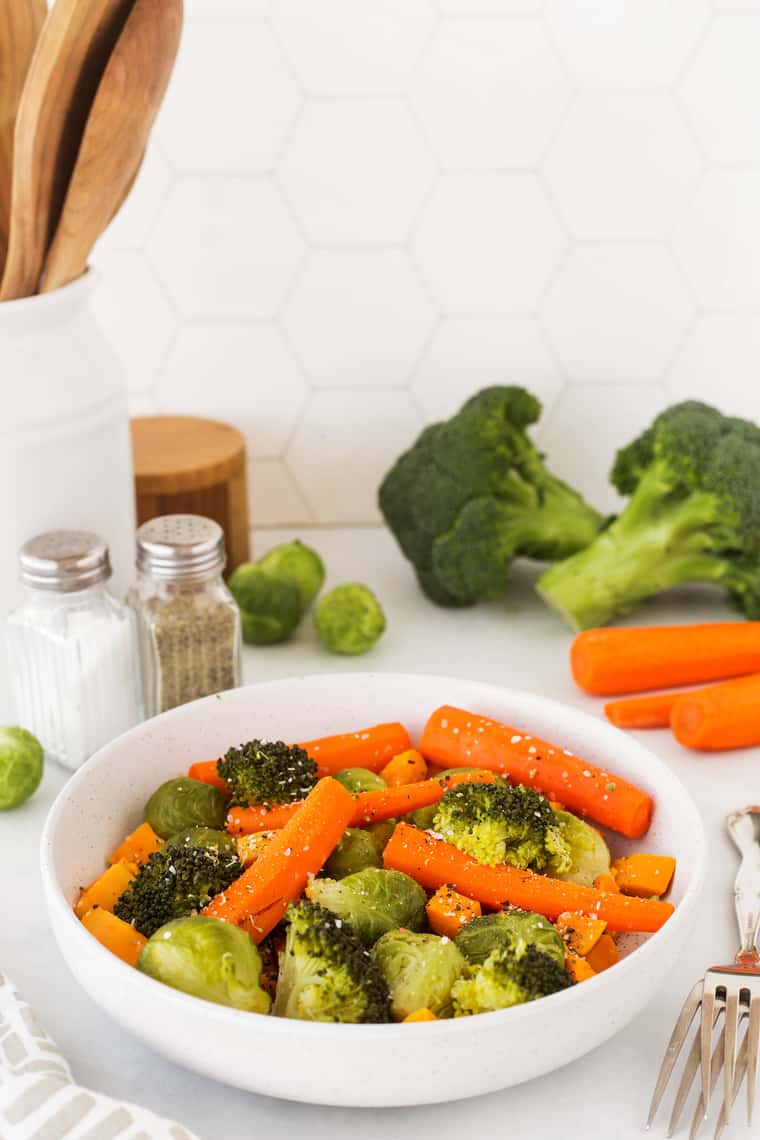 We are coming for that healthy body, healthy mind y'all! If there was ever a time to take back our wellness, it's now. And don't worry, I'm on this journey with you!
HOW TO STEAM VEGETABLES
Let's learn how to perfectly steam vegetables to wow your family, friends, and shoot, maybe even your doctor.
And after, be sure to come back and try my Steak Au Poivre, Maple Glazed Salmon, and Lemon Panko Crusted Fish with your new steaming skills!
Is It Better to Steam or Boil Vegetables?
Now, is it better to steam or boil vegetables? When learning how to steam vegetables, you gotta trust me.
For real though, steaming is hands down the healthier and even more encouraged way to eat vegetables in some cases.
Some of y'all may have been boiling vegetables your entire life. It's what you grew up with so it's what you know. But, did you know that vegetables preserve more nutrients when steamed? Of course, there's nothing wrong with boiling. After all, some of my best soups, like my Creamy Chicken Noodle Soup, have boiled vegetables. But since we're coming for health in 2022, I'm coming with facts to improve your diet.
Nutrients like fiber, folate, vitamin A, and C are essential and we need to pursue them anyway we naturally can! Steaming can give us just that.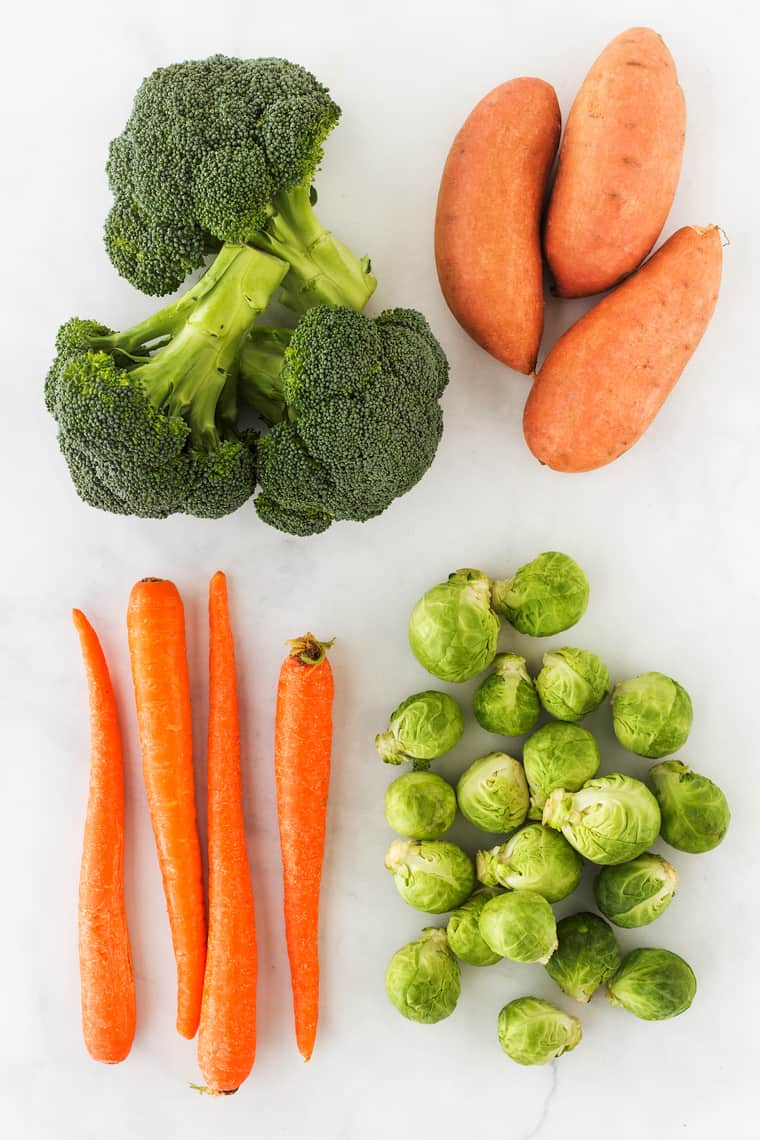 Which Vegetables Can I Steam?
Before you just throw anything to the pot, I need y'all to understand something. Not all vegetables are made equal when it comes to steaming!!! Don't think you're going to toss a big ole', hard head of unchopped cauliflower into a steamer and have a good time.
The golden rule here is the smaller the better. Actually, it's even deeper than that. The smaller, softer, and more manageable a vegetable is, the easier it will be to fully steam it consistently. These veggies make amazing candidates:
Broccoli

Carrots

Zucchini

Brussels Sprouts

Corn

Diced Sweet Potatoes

Bell Peppers

Spinach Leaves
When it comes to steaming veggies, there are a variety of simple steps to follow.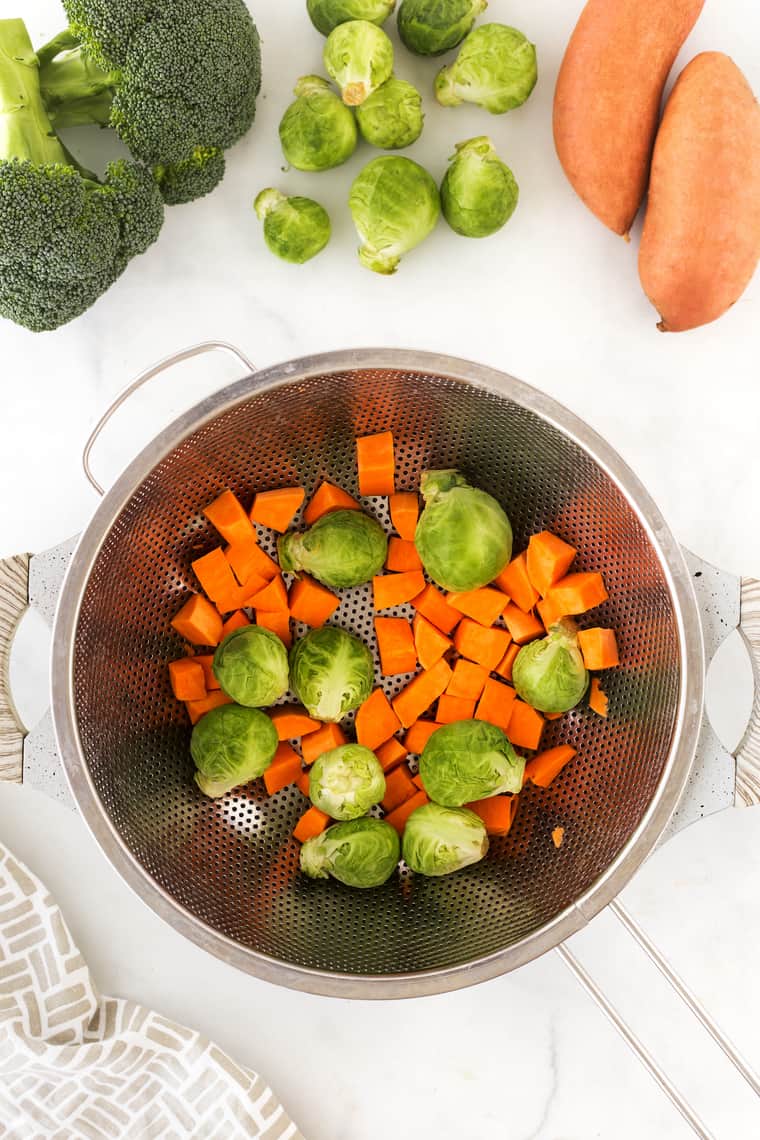 What's the Best Way to Steam Vegetables?
Is there really a best way to steam vegetables?… Nah! When it really comes down to it, everyone has different preferences for how they want their leafy greens and healthy carbs served.
Still, if you're anything like me, the best way to cook something good in the kitchen is the easiest way.
And one of the easiest ways to perfectly steam vegetables is by using a vegetable steamer (sometimes known as a steamer basket.) These handy little gadgets come in all sorts of shapes, colors, and materials and can be found in most grocery stores or online retailers.
Whether you're forcing yourself to eat one piece of asparagus a week or throwing back broccoli daily, a good steamer basket will help you save so much time! Not to mention, the cohesive texture and flavor of fully steamed, fresh veggies will have you ready to eat healthily.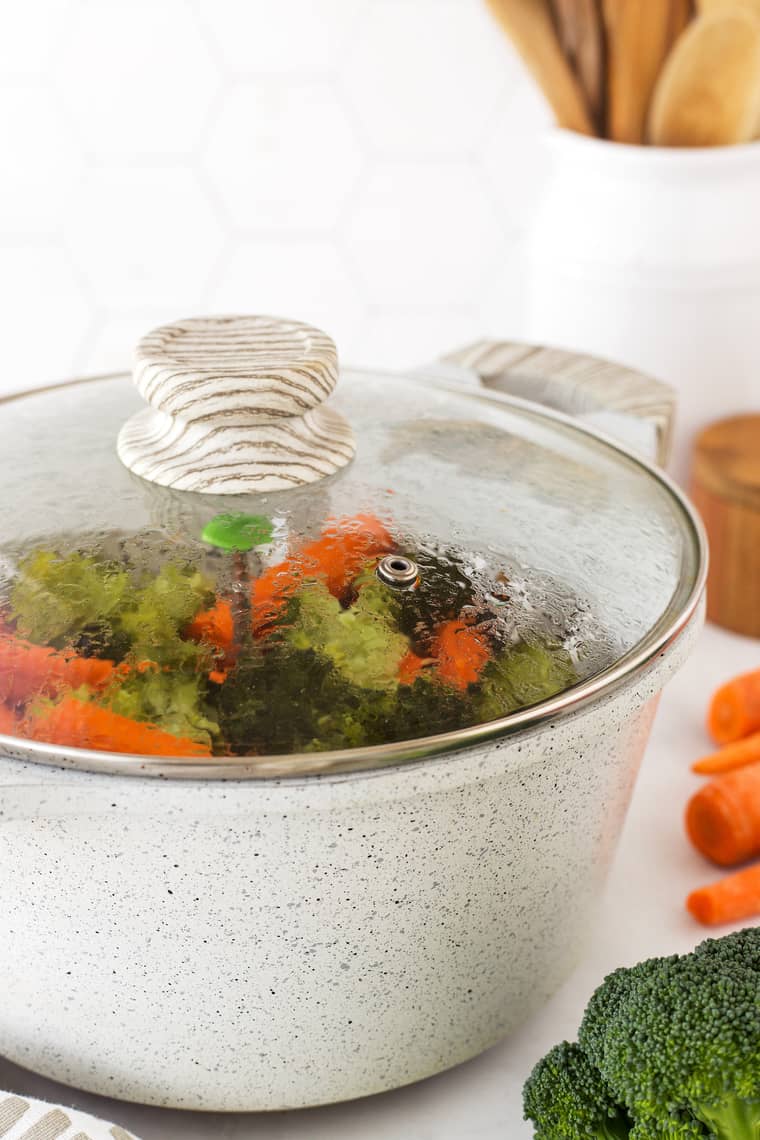 In a quick (general) 3-step breakdown, you will need to:
Fill a pot with water that you will bring to a boil on high

Place a steamer basket into the pot (not touching the water)

Set the veggies in the steamer and let the veggies sit on medium-high simmer until tender
Timing depends on the vegetable, so make sure you keep an eye on the levels of softness (or crunch) you want your food to pack!
How Do You Steam Vegetables Without a Steamer?
Good news.
Y'all literally have so many options with this! Essentially, the act of 'steaming' involves using boiling water that emits a steam hot enough to cook something. Basically, with some water and some heat, you can get to steaming however you like (within reason). Here are a few of my favorite ways to steam:
Improvise with Common Household Items
I don't know about y'all, but steamer baskets look a lot like strainers! Feel free to pop those noodle strainers safely inside a sizable pot to get the nutrient-rich veggies you deserve. Just make sure the strainer doesn't touch the bottom of the pot with water to avoid any burning. Non-plastic strainers work better too!
Plus, it's totally possible to use steam from a boiling pot and elevate vegetables above it. Here, sturdy cooling racks can make a great difference.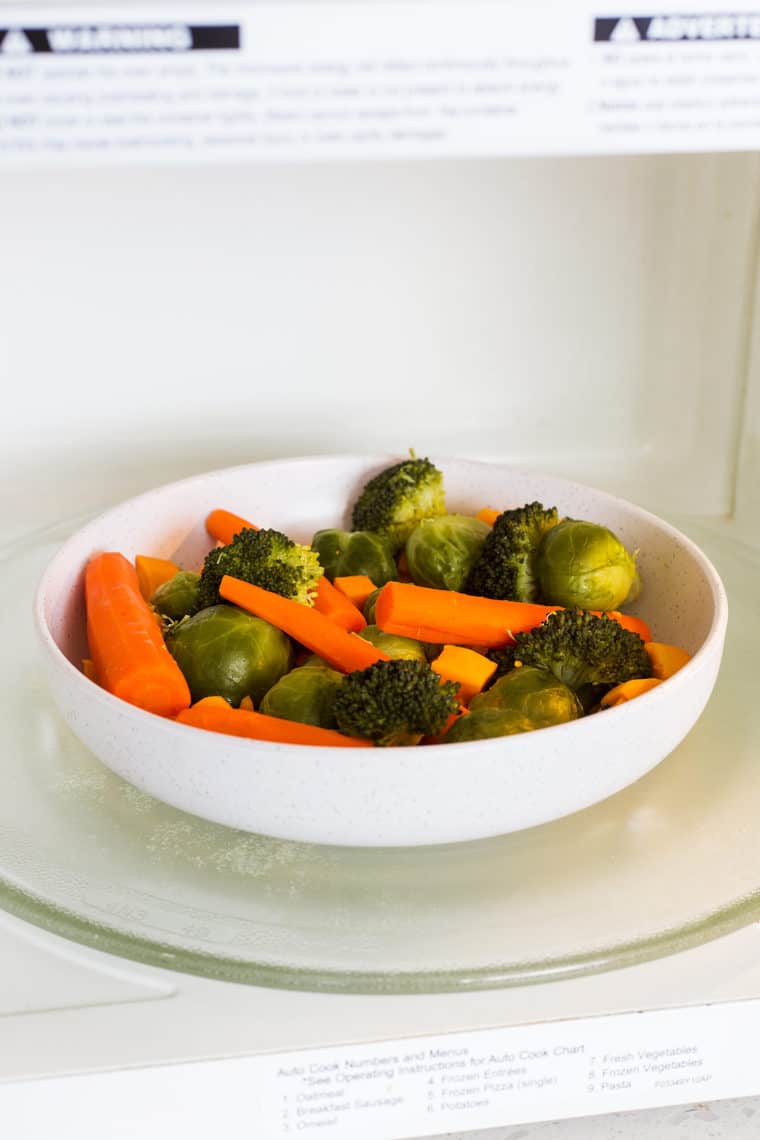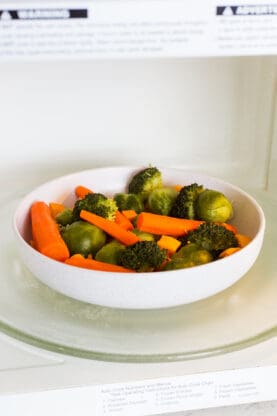 When In Doubt, Throw It in the Microwave
As usual, the microwave is an effective game changer in the kitchen. Steaming vegetables through this method can look a little different. Instead of free-flowing, boiling water, dampen a few sheets of paper towel with warm water and cover a plate of vegetables to heat in the microwave.
Alternatively, you CAN add a few teaspoons or cups of water to a bowl of veggies then cover the bowl with a microwave-safe top. The length of time will greatly depend on what you're cooking and the power of your microwave. But you can usually count on perfectly tender veggies steaming this way!
Just grab yourself some butter, salt, pepper, honey, or even a dash of lemon zest and there you have it. Now that y'all can cook this good with my perfectly steamed vegetables hack, the restaurants can wait. Get ready for the kitchen boos!