This post is sponsored by State Farm®.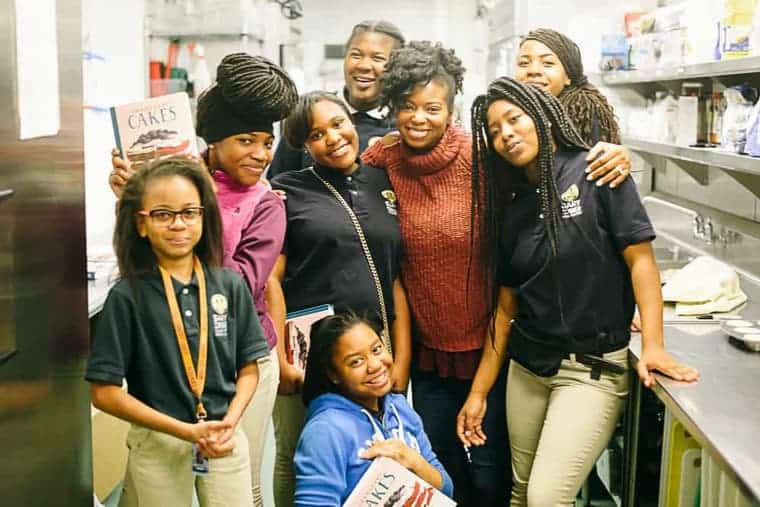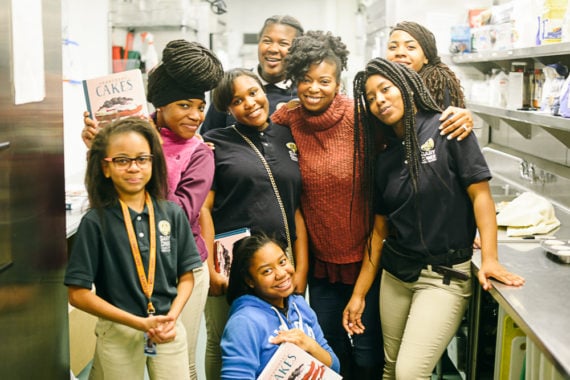 STATE FARM NEIGHBORHOOD OF GOOD
Earlier last month, I shared my experience working with State Farm Neighborhood of Good in my own community (read about that HERE). For the last four weeks, I taught baking workshops to high school students at the Gary Comer Youth Center in Chicago, and it has been such an incredible life changing experience.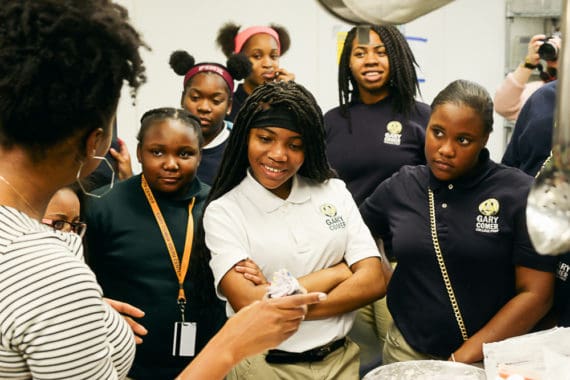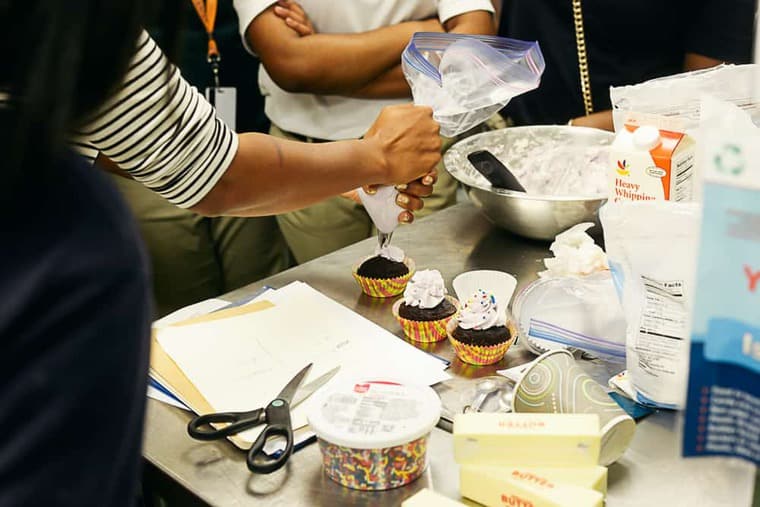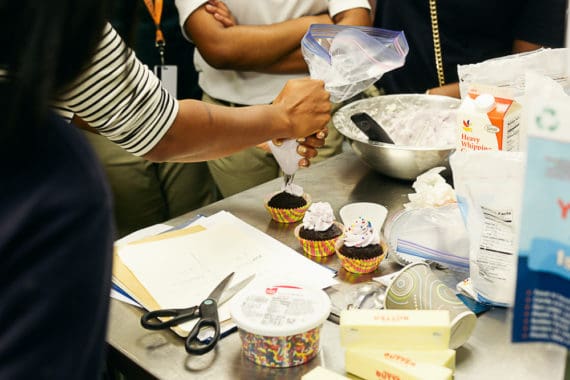 YOUTH BAKING WORKSHOPS
Each week, I taught several young ladies about baking from scratch, an endeavor they never embarked upon before. For me, it ignited a newfound love for the innocence of baking which is something I hadn't truly felt for quite some time. From pies and cupcakes to cookies and bread, we conquered so much each week. The students loved experiencing something new.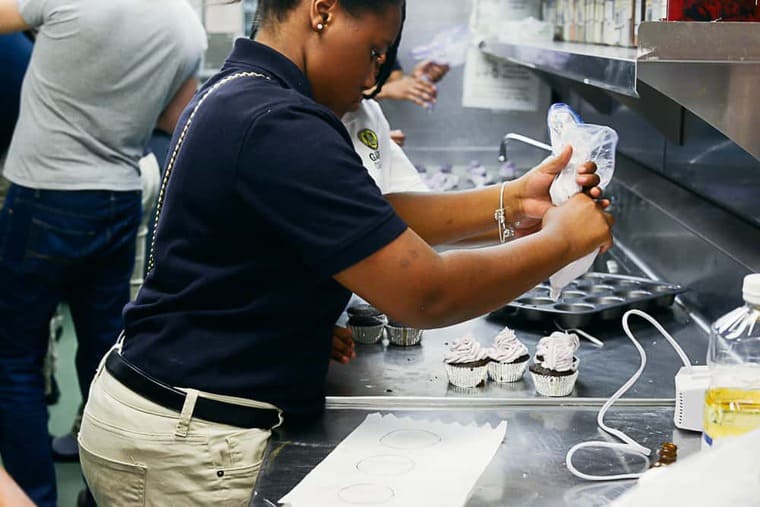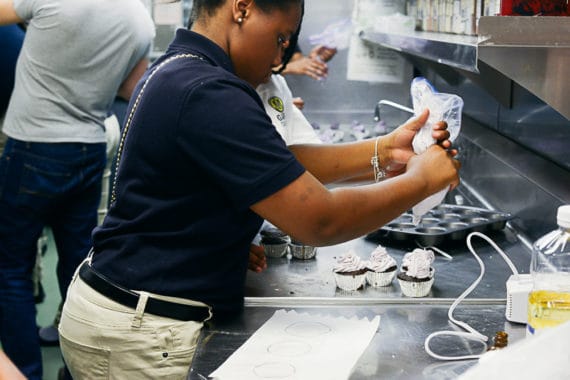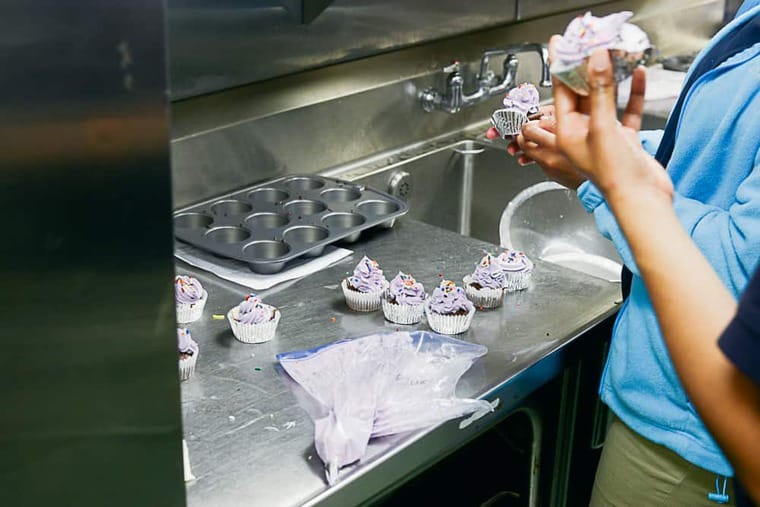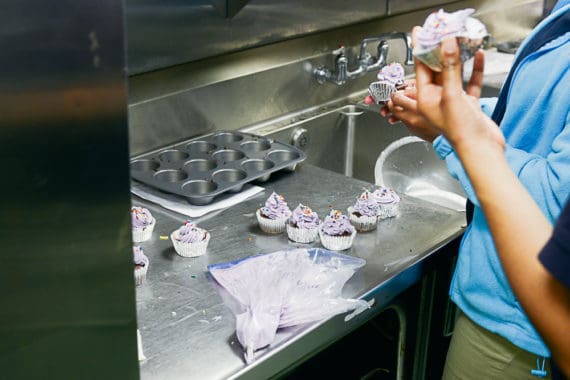 However we didn't just bake, we connected. I feel like a bond was made with these young ladies that I will always treasure. I can't wait to check in with them again soon and see how school and all of their extra-curricular activities are going. Our bond was so real.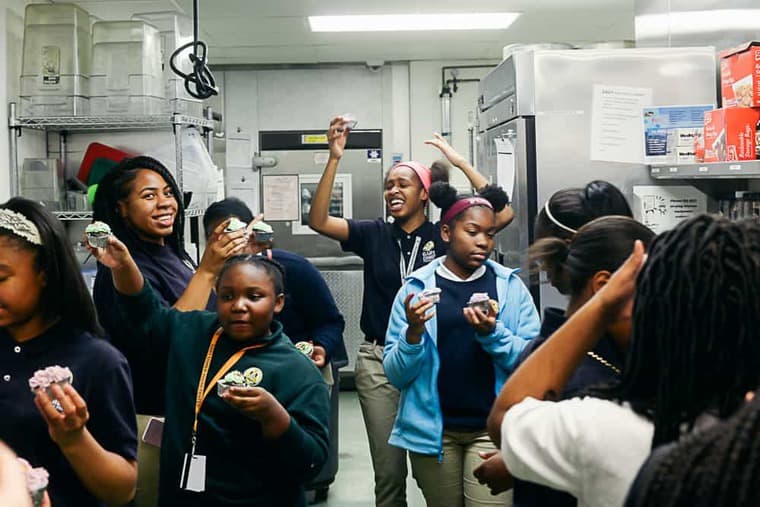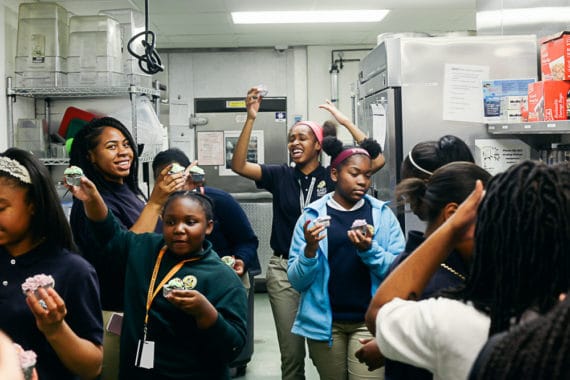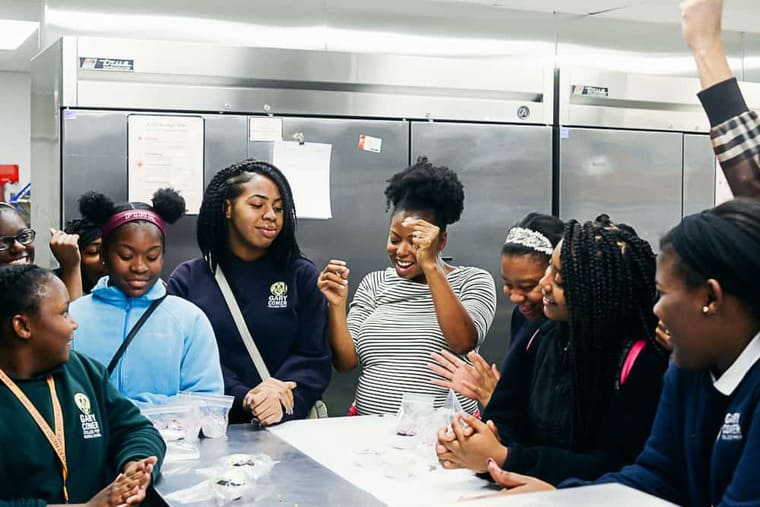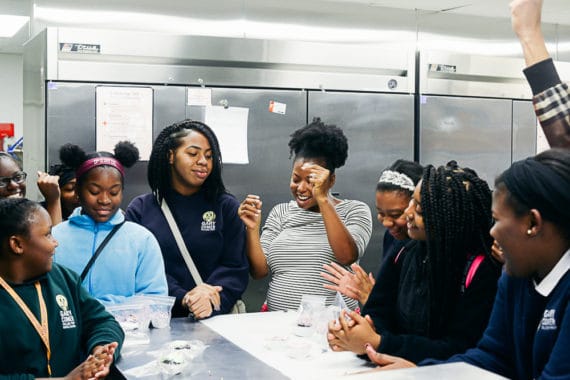 On the last day of class, I surprised the girls with pizza and each of them received a signed copy of my cookbook. I was so excited to share it with them. The last class was bittersweet since I became so close to all of them.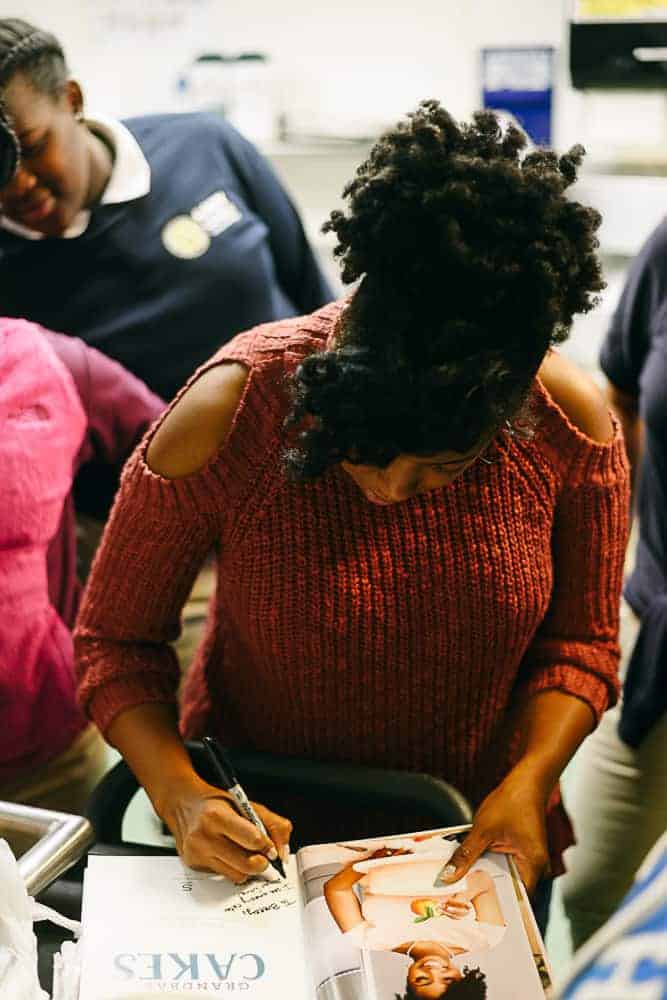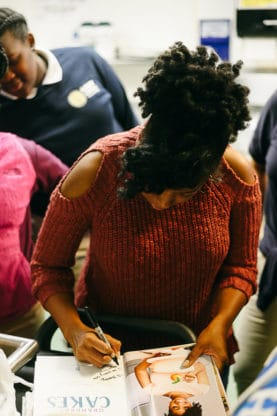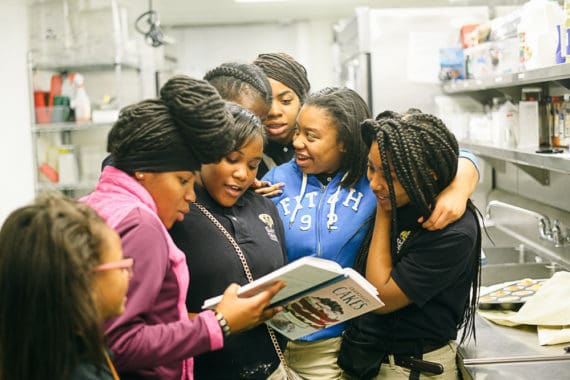 LIFE LESSONS LEARNED
What I realized about each class was it was more than just about baking and learning recipes. These girls were learning life lessons that could be applied when they head off to college or whatever amazing places they were destined to go. We talked about life, school, how not to get detention, being responsible for your actions and growing as young women.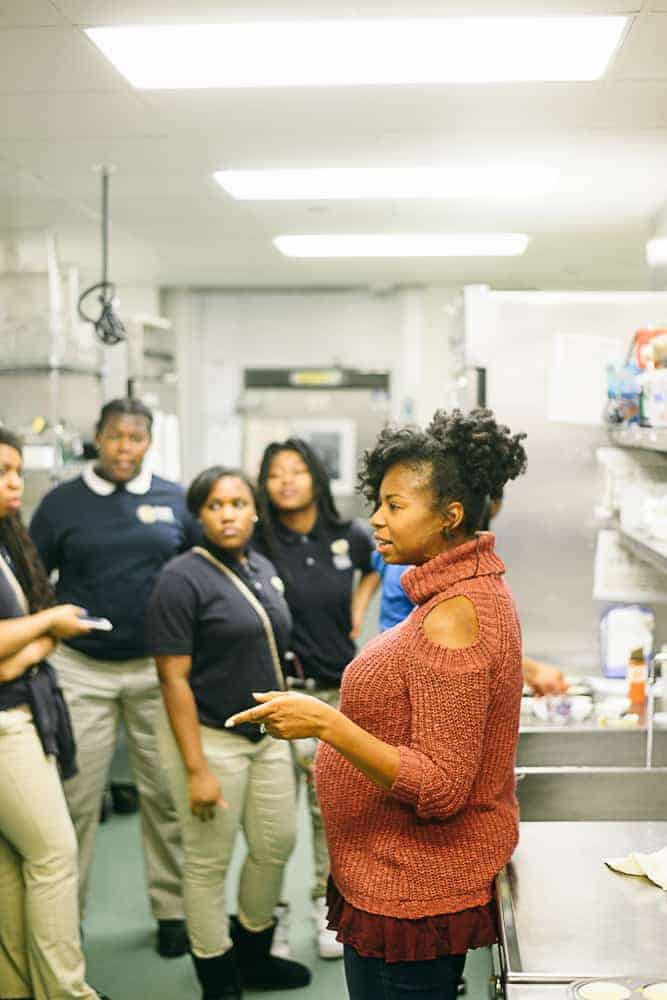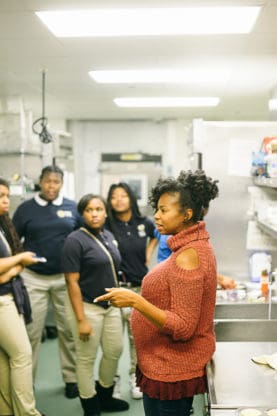 I even had the opportunity to take some of the young ladies with me to participate in a TV segment. The week before, I talked a lot about speaking in public and being confident, skills that are important to learn in life.
STATE FARM'S ROLE
State Farm has created an amazing way for so many of us, regardless of our talents and gifts, to give back to our communities in ways that are unique and familiar to us. I feel like I gained much more than I gave though the students say I gave a lot. Listening to them tell me all that they learned and how they can't wait to bake at home warmed my heart it ways I could never describe. The beauty of this experience is something I will always treasure, and I can't wait for my next experience.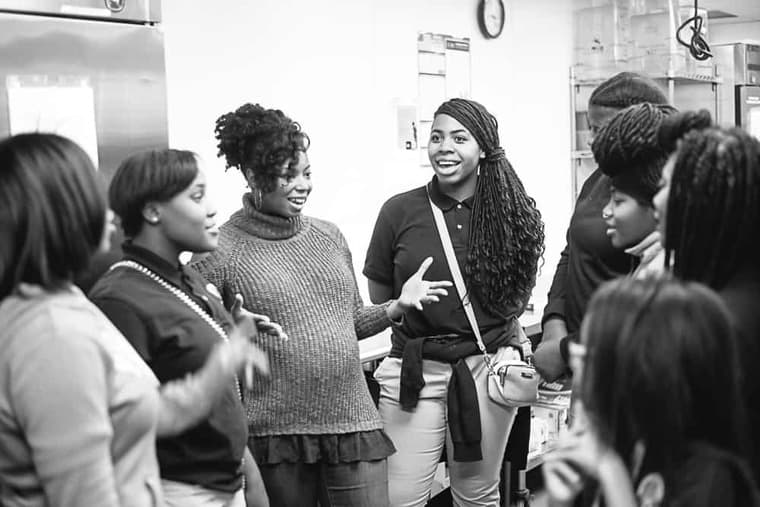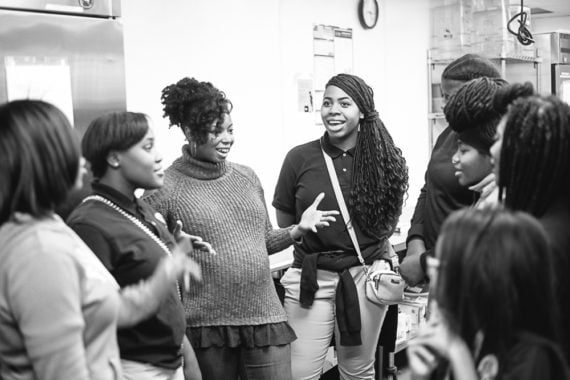 I hope you are inspired to head to NeighborhoodofGood.com to find out what you can also do in your communities.
When we give and volunteer, we also grow and evolve because there is no way we can't when we give of ourselves in selfless ways.
Photos by Lawrence Agyei
Disclosure: I teamed up with State Farm on this initiative, but all opinions expressed here are my own. I am grateful for opportunities like this that allow me to work with brands that match Grandbaby Cakes' values so authentically.