Strawberry shortcake and creamy no-bake vanilla cheesecake blend together in this Strawberry Cheesecake Shortcake that will become your all time summer favorite dessert!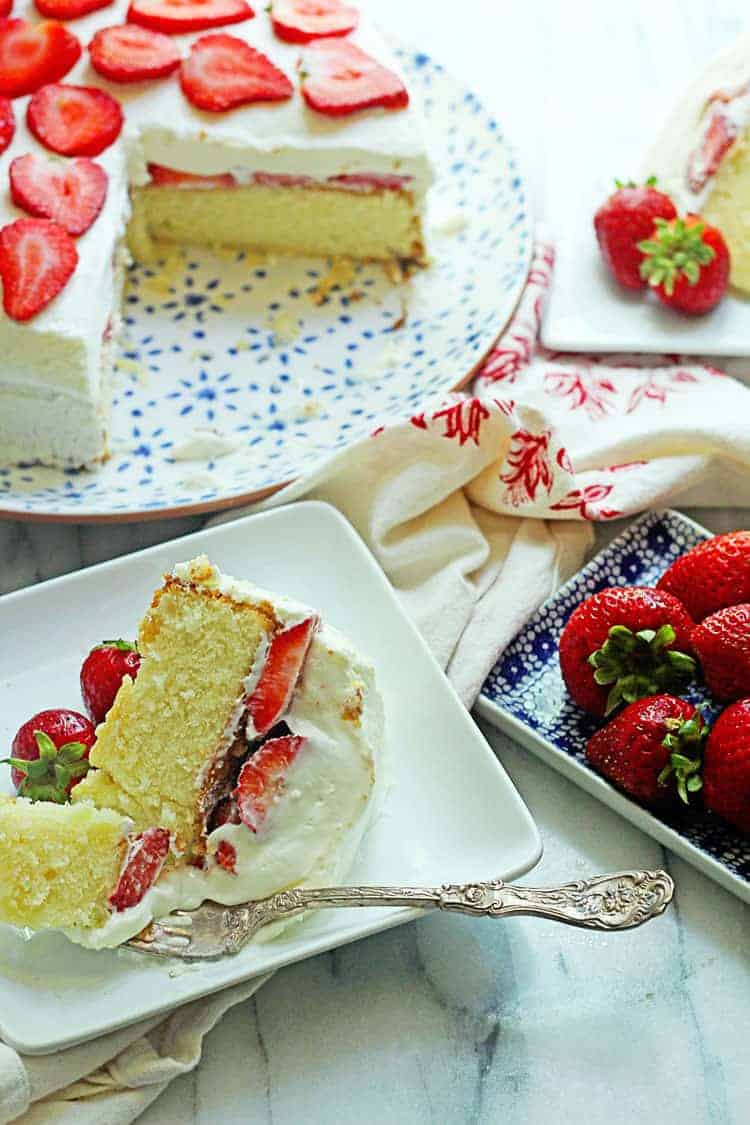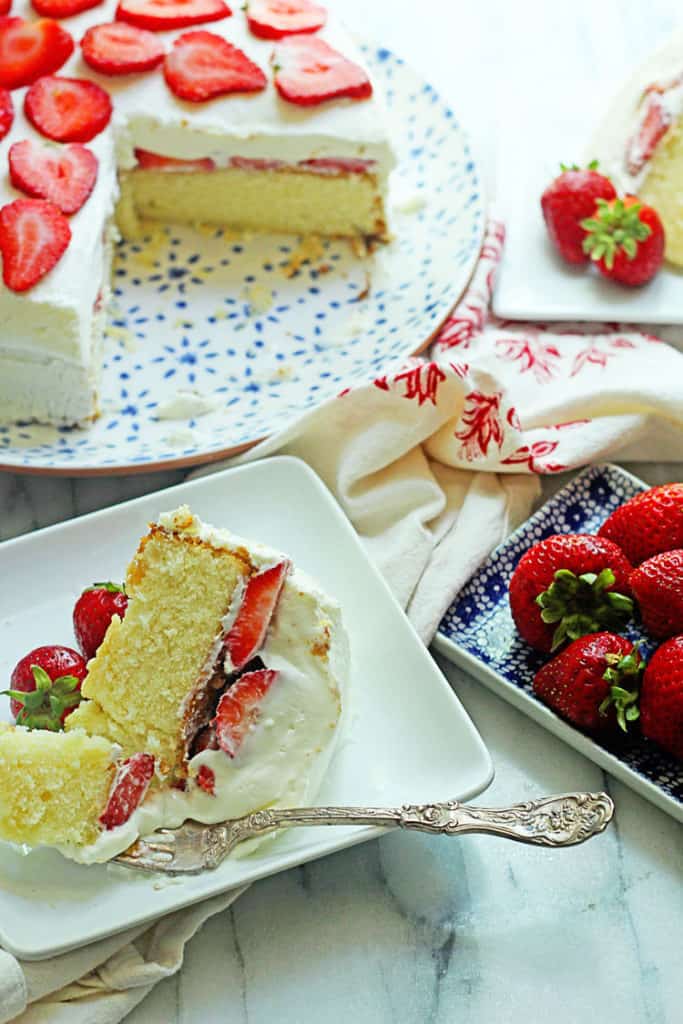 I want Strawberry Shortcake every single day of summer! I know that sound excessive but you have no idea how much I adore it. It has a special place in my heart that starts from childhood. I think we all can relate to the fantastic flavor of classic strawberry shortcake we all enjoyed as a kid.
This Strawberry Cheesecake Shortcake (my new KitchenAid recipe) is really no exception. It starts with a beautifully flavorful, tender and moist yellow cake base. This yellow cake recipe is my fave so I know you will absolutely love it!
Next I layer the yellow cake with fresh whipped cream and sliced strawberries, then top with an easy vanilla no-bake cheesecake that I freeze to make easier to work with. This cheesecake layer comes together so easily that it takes about 5-7 minutes to whip together. Once the layer is on top of the cake, I ice the entire thing with the remaining fresh whipped cream and garnish with sliced berries.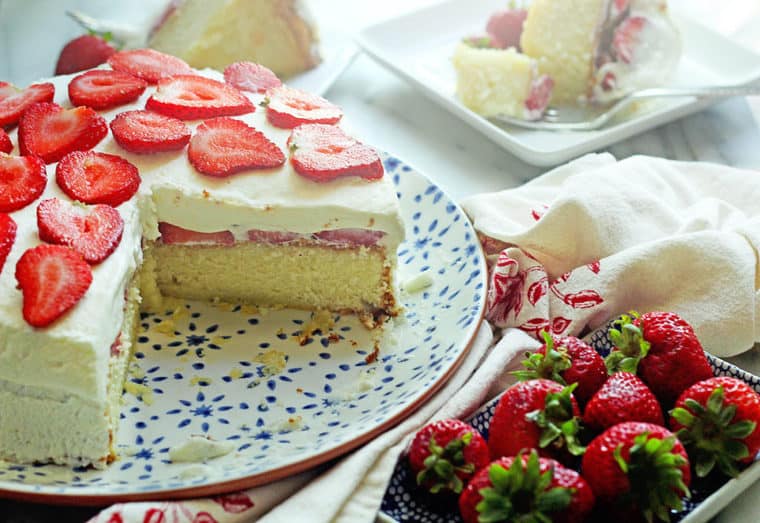 I seriously fell in love with this as soon as I took my very first bite, then 2nd bite, the 2nd slice and so on until this baby was completely gone! I know you will love this Strawberry Cheesecake Shortcake, and seriously think about it, have I ever steered you wrong?
Get this incredible recipe on KitchenAid's blog HERE.
Disclosure: I was compensated by KitchenAid for this post but all opinions expressed here are my own.