This post may contain affiliate links. Please read my disclosure policy.
Whether you're an amateur or a skilled baker looking to step-up your game, I've got the BEST Beginner Baking Tips for you! Every baker starts somewhere, but that doesn't mean they've gotta do it alone! If you love this, you will also love this post on Baking Substitutions and Homemade Cake Release.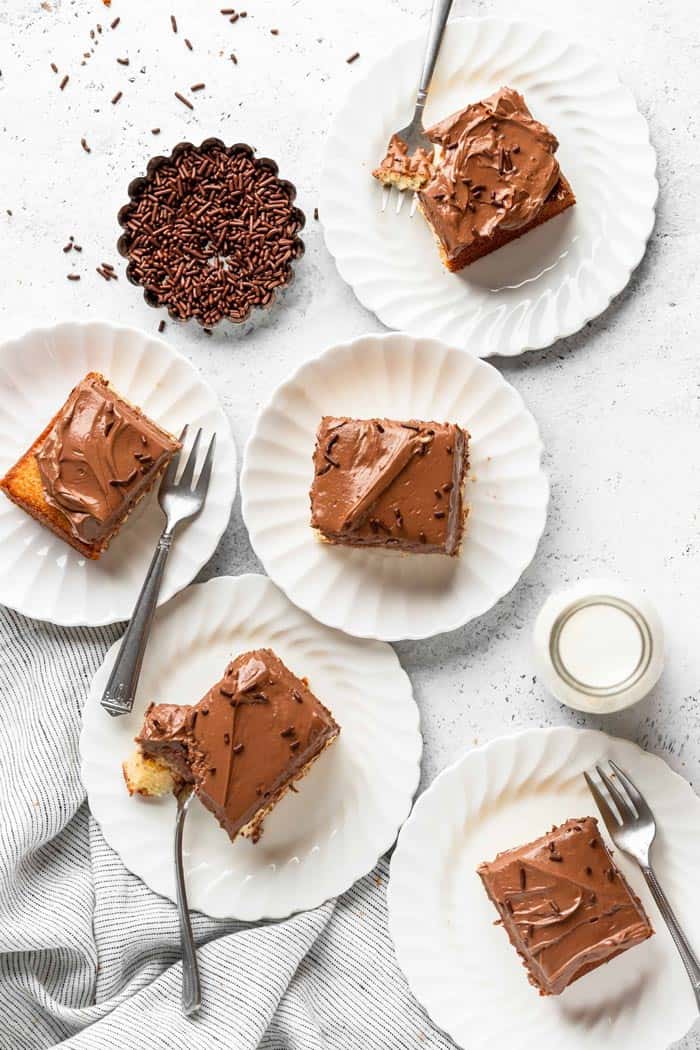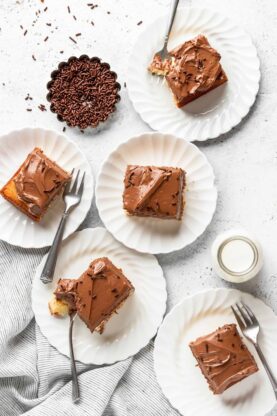 Y'all , I've been baking for a long time. Some of my earliest memories are set in my grandmother's kitchen where I served as her unofficial assistant. I remember dragging over dining chairs and mustering all my strength to yank myself up, just so I could reach the counter. Big Mama would wrap me in oversized aprons, always stopping to give me a kiss, and assign me a task. Sometimes, I'd stir batter, other times I helped to shape dinner rolls. No matter the job, I was a happy girl.
Since those early baking days, I've come a long way! I've said goodbye to step stools and said hello to stand-mixers, rolling pins, and hot ovens. It's taken me a while to figure out a lot of things, and my poor kitchen has seen its fair share of ingredient explosions and my subsequent tantrums. Baking is a science, so trial and error is unavoidable.
Grandbaby Cakes is the living proof that recipes require patience and lots of practice. I constantly found myself asking questions like, "how are these cookies both burnt and undercooked?", "why didn't this cake rise?, and "do I actually know the difference between dark and light brown sugar?".
Ya girl struggled, but I preserved and I'm a better baker because of it. So, in this post I put together everything I wish I knew when I was starting. I hope this post helps those who are venturing out into the wonderful world of baking. Just remember, besides the tips I give you here, be sure to read the ones in my recipes!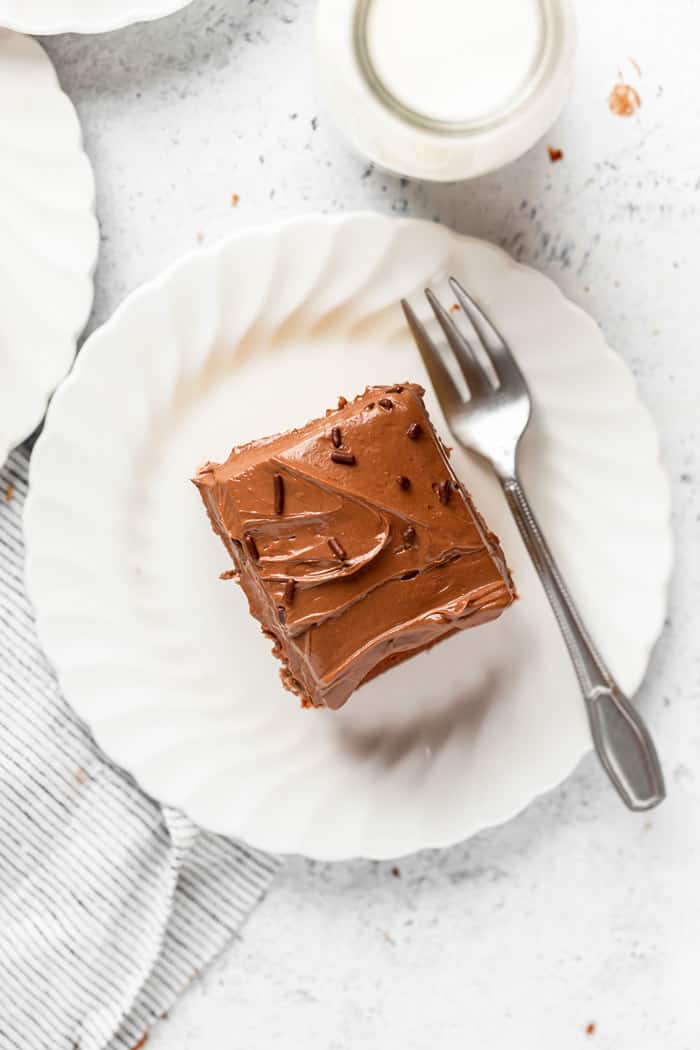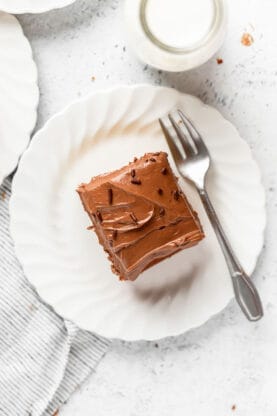 The BEST Baking Tips for Beginners
DON'T RUSH BAKING
Never bake when you're short on time! Baking a new recipe in a rush will end in total disaster, especially if you're new to this. Be patient with yourself and with the process: read the recipe, double-check that you have your ingredients, prep them, preheat the oven, and grease your pans. The better prepared you are, the better your baked goods will be!
Anytime I've tried to rush through a recipe, I've failed miserably. Ingredients are measured improperly or forgotten completely, steps are skipped, and the result is sub-par.
So if you're gonna do some baking, take a couple deep breaths and be present as you work through the recipe. I promise it's worth it.
WEIGH YOUR INGREDIENTS
As mentioned before, baking is a science. Excellent baking requires precise ratios, proven techniques, and well-tested recipes. So naturally, one of the most crucial baking tips is measuring ingredients properly!
Measuring your ingredients by weight instead of volume will be much more accurate.! All you need is a bowl and scale.
This is one of my fave baking tips to share. If your recipe calls for the use of cups and spoons, don't worry. There are still easy, accurate techniques for this kind of measuring:
Measure dry ingredients in measuring cups or spoons because these are especially designed for dry ingredients. Use the spoon and level method for this kind of measurement. This means that you should fill the measurement cup using a spoon, and level it off.

For liquid ingredients, use clear liquid measuring cups.
DON'T REPLACE INGREDIENTS (OR CHANGE THEIR ORDER)
It can be tempting to swap ingredients- and I fully support ingredient substitutions- but if you're just getting started, I wouldn't go experimenting just yet. Whether you're looking to replace a missing ingredient, or get creative, keep in mind that a well-tested recipe is meant to be followed.
Also, follow the ingredients order. When it comes to the texture of your baked goods, this step is incredibly important. There is a reason for the order of an ingredient list, so please follow it.
ROOM TEMPERATURE IS KEY
Whenever I'm talking baking tips, I always talk temperature. Temperature is imperative! If a recipe calls for room temperature eggs, milk, or butter, make sure to follow suit. Room temperature ingredients emulsify much better into batter, which creates a pleasant, uniform texture.
If possible, plan ahead a bit. Review the ingredients, take note of the exact measurements, and set everything out on the counter. You'll thank yourself a couple hours later when you're diving into the best slice of cake EVER.
GET AN OVEN THERMOMETER
Just like people, every oven is different. Gas ovens operate differently than electric ovens do. Some ovens heat up faster than others, some have unavoidable hot spots. It's important that you take the time to get to know your oven, and one of the best ways to do that is with the use of an oven thermometer.
Place an accurate thermometer somewhere in the center of your oven and it will tell you the exact temperature of that spot. Move the thermometer around a bit to gauge where your oven's cool or hot spots are.
Having this information will allow you to adjust temperature, baking times, and even change your cooking game too!
KEEP YOUR OVEN DOOR CLOSED
Baking relies on consistent environments. Even excessive humidity can impact the results! There's nothing worse for a baked good than obsessively opening and closing the oven door. Opening the door before the right time causes the heat trapped inside to escape.
Rely on your oven window and light! When you believe your baked good to be done, either quickly perform the toothpick test or remove it completely. The more you bake, the easier it will become to tell if something is done!
NEVER MIX A HOT INGREDIENT INTO A BATTER OR DOUGH
A baking recipe will almost NEVER call for a hot ingredient! Hot liquids will cause dairy to curdle, eggs to scramble, and active ingredients to die.
If a recipe calls for a WARM ingredient, know that it does not mean HOT. Say it with me y'all: Hot is not Warm. Warm is not hot.
You should be able to touch a warm ingredient for at least 5 seconds without burning yourself! Think about the temperature of a lukewarm baby bottle or a bedtime glass of milk.
YOUR BAKEWARE MATTERS
Second to the batter or the dough itself, the pan is the most important part of baking. With a wide variety of baking dishes and pans, it can be hard to choose the right one!
I highly recommend investing in high-quality nonstick bakeware. Cheaper alternatives can be uneven in thickness, layered in unsafe coatings, or cause your baked goods to stick.
Choose a good, thick metal pan. Using glass or ceramic dishes can negatively influence a recipe. Glass and ceramic take longer to heat up and hold onto heat for longer after they've been removed from the oven.
If you are using glass or ceramic, take your baked goods out of the oven about 5 minutes earlier than the recipe calls for (they will continue to cook as the dish cools) or reduce the oven temperature by 25 degrees.
GREASE AND LINE YOUR PAN WITH PARCHMENT PAPER
Regardless of the kind of bakeware you've chosen, it's necessary to properly grease your pan. You might think greasing a nonstick pan is redundant but it truly makes all the difference. There's nothing more disappointing than slaving away in the kitchen just to have your baked good adhere to the sides of your pan! Trust me, there's no coming back from that.
To make sure your baked goods come out whole and clean, use these techniques.
Traditional Butter and Dusting
Thoroughly grease the bottom and sides of your pan using softened butter, homemade (or store-bought) cake release, or non-stick baking spray.

Use flour (or cocoa powder for chocolate-based recipes) to lightly dust over the grease.
Line with Parchment Paper
Roll out a bit of parchment paper on your kitchen counter and place the pan on top. Using a pen or pencil, trace around the pan to create a liner that will perfectly fit. Carefully cut out the liner.

Grease and dust your pan as previously instructed, then lay the liner down on the bottom of the pan.

Once cooked and cooled, remove the cake from the pan and carefully peel the parchment paper off the bottom.
Non-Stick Baking Mats
Silicone mats come in all shapes and sizes these days. If you bake often, it might be worth investing in a few high-quality mats.

These mats can be used for cookies, cakes, pie crusts, and so much more.

TRY, TRY, AND TRY AGAIN!
Baking intuition comes with time! The more you bake, the better you'll become! Failures are inevitable but, if you choose resilience over surrender, you're bound to get it right. Express frustration, take breaks, read through cookbooks, and, when you're ready, try again.
I can only hope that the baking tips provided here will help you along your baking journey! If you have any other questions, or if you'd like me to delve deeper into any of the topics mentioned today, leave me a comment below. Good luck!