For the last couple of weeks, I have been participating in Better Homes and Gardens' First Annual Ultimate Baking Challenge. Check out the final videos of the final four HERE (they are pretty awesome!) Here is a sneak peak vid to get you excited!
It all started with 16 equally talented food bloggers and has now been narrowed down to the top four which I am proud to be a member of. My Berry Pound Cake is now in the running to be in the December 2015 issue of BHG. The Berry Cake is an original creation (It is so tasty that I was inspired to add a rendition to my upcoming cookbook out next fall) that has a beautifully festive topping of caramelized cranberries, raspberries and pomegranate seeds. The inside is the real beauty. It has a gorgeous berry swirl design that dances through the entire cake. The best part is eating it!
You can vote for any of my pals HERE. I would be so happy for any of them if they won!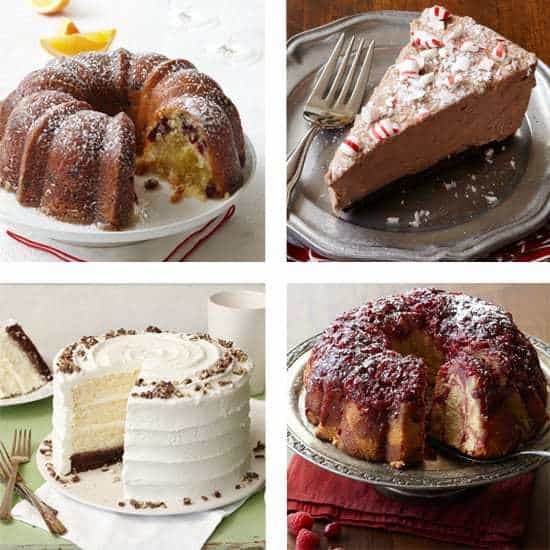 Last week, I had the pleasure of baking this cake in the final four challenge at the Meredith Headquarters in Des Moines (second time this year! Check out my Cooking Experience event recap here). The best part was hanging out with three of my fave bloggers Aimee, Amanda and Julianne. When I say we had an absolute blast, that is really an understatement.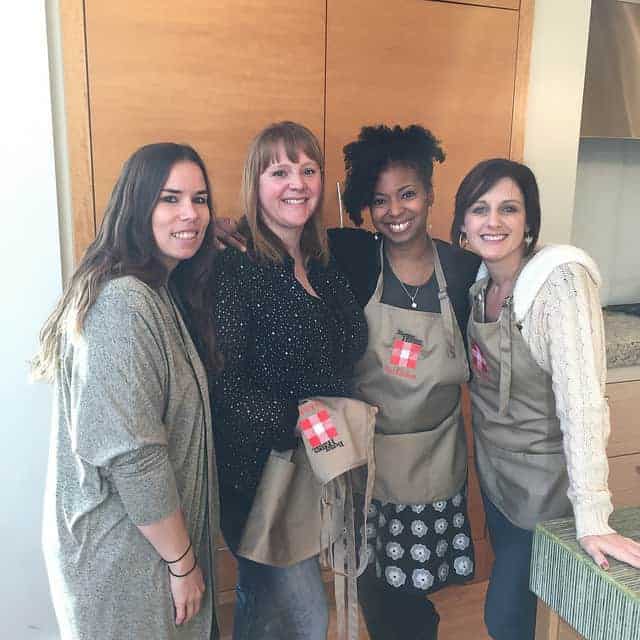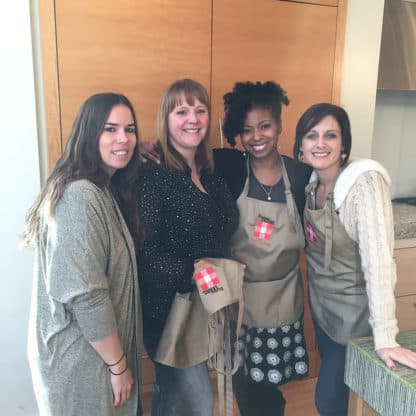 The Baking Challenge Day was insane! We started super early in the morning around 8 am and were in the kitchen baking (with cameras the entire day might I add) by 9. We each had a few bumps along the way but we were all survivors. Imagine learning everything about a new kitchen space and baking your challenge recipe to perfection in about 4 hours. It was tough! We bloggers didn't even know how to turn on the oven! Thank goodness they didn't share that part on video……. yet!
Once we started going, I started to get in a grove but it definitely took some time. I had a fail on my first cake. The oven baked it a bit faster than mine at home, and I decreased the berries in the topping as a trial run. On my second trial, I ended up getting it just right. Thank goodness I got it right on the money in my second try because I only had enough ingredients to make it twice. We celebrated with some of Julianne's leftover champagne from her cake recipe after it was all said and done!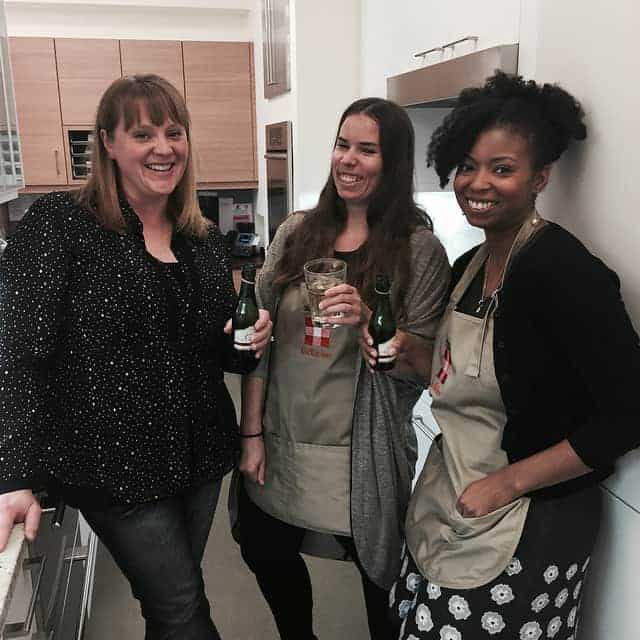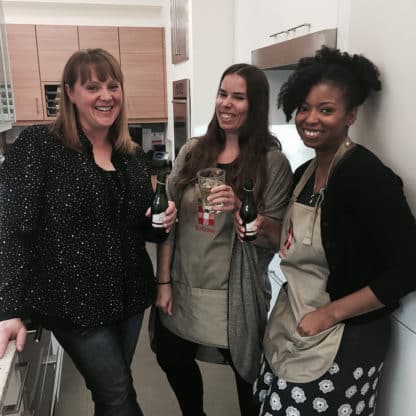 After all of our baking was complete, we selected props for styling our cakes for a professional photo shoot. All I can say is this was one of my fave parts of the day. The prop area at BHG is insanely amazing! I felt like a kid in a candy store. It was difficult for me to narrow down what vision I had for this glorious cake. I still don't think I had a real clue. I could have gone with at least 12 different looks when it was all said and done.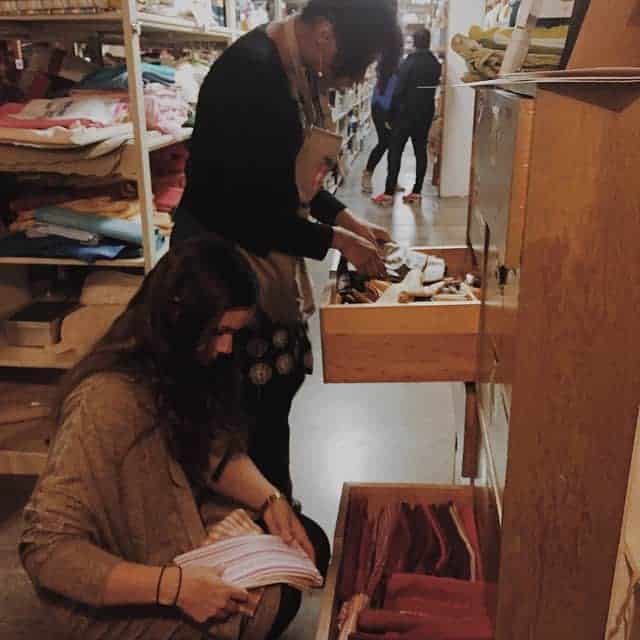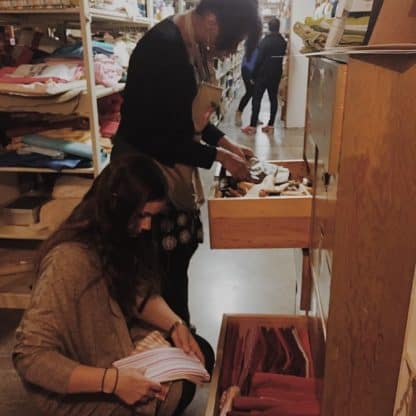 I wished I had more behind the scenes photos from the photography session with Karla Conrad but honestly I was too busy learning from her. She is sooo talented. She knows a great deal about light, and I just wanted to soak it all up honestly.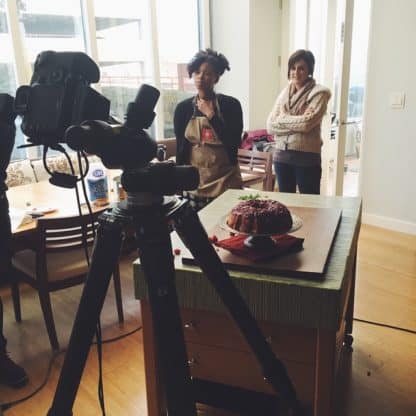 The final hoo-ra included hair and makeup, a video interview and a tasting panel with BHG's esteemed editors including Editor-In-Chief Gayle Butler and Deputy Food Editor Nancy Hopkins. I loved presenting (what was left of) my cake to them for tasting. I can't wait to hear what they say!!
At the end of an exhausting day, we ladies pretty much crashed before heading to dinner then to my room for a fun slumber party. I must say that in the end, I had a blast. It is a day I won't ever forget.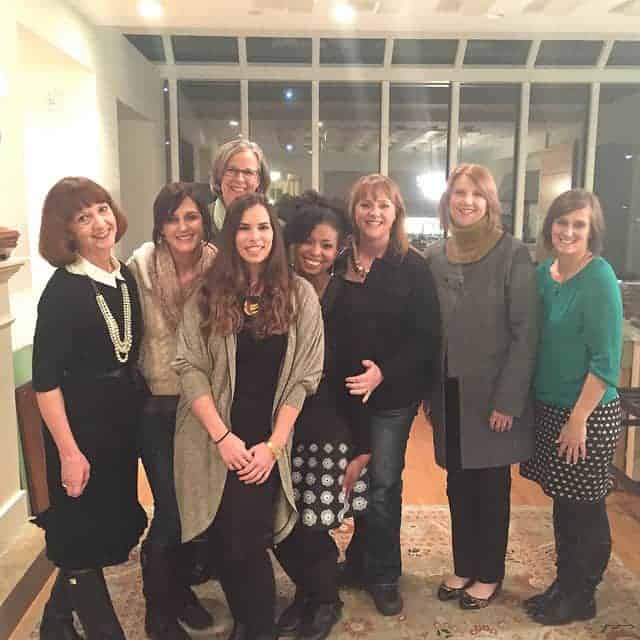 So make sure you vote for all of these awesome ladies right HERE. They truly deserve it! And if you want the recipe to this epic cake, click HERE.