Learn how to make the BEST Sweet Tea recipe right in your kitchen like a Southerner with this step by step breakdown! Also check out this full collection of the very best sweet tea recipes online.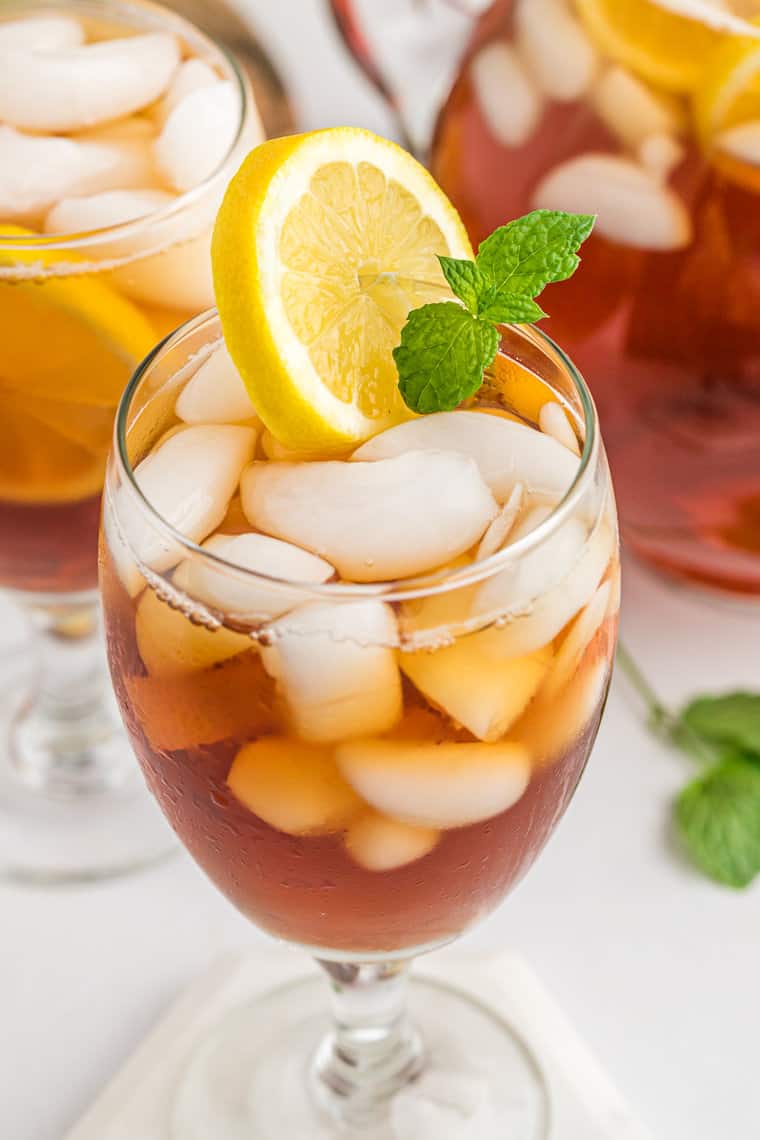 THE BEST SWEET TEA RECIPE
Thinking about the first time I had a sip of sweet tea brings a smile to my face. It's one of the many moments in my life I can remember falling in love with something that came out of my Big Mama's kitchen. Her tender-loving hands stirred countless pitchers of sweet tea that graced our dinner table.
Even today, I still think about those memories when I drink a big glass of cold tea on a hot day. I have a variety of sweet tea recipes I rotate through when I'm feeling nostalgic (or just thirsty). Of course, I'm always gonna rep my Big Mama's recipe but I can't deny that other folks know how to bring their A game to the tea party.
Follow along with me today as we explore the details of what sweet tea is, where it comes from, how to make it, and so much more! Did I mention I'm also gonna be sharing the BEST sweet tea recipes you can find on the internet? Yup, it's your lucky day!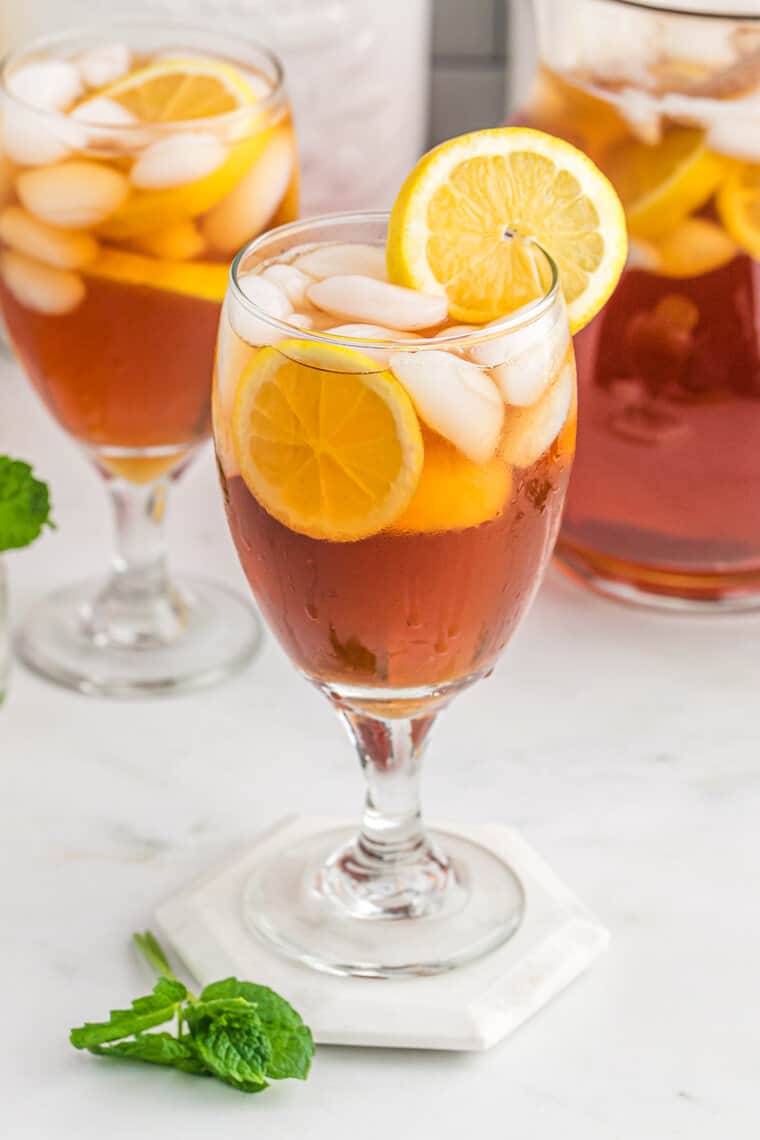 WHAT IS SWEET TEA?
Southern Sweet Tea is commonly known as brewed tea that has been sweetened with sugar, then served ice cold in a refreshing manner.
The appeal is pretty clear: ice cold tea with heaps of sugar to cut that tea tartness. Most Southerners would like you to believe that there is a real science to making this beverage but I think that's just a bunch of hoopla that has been brainwashing folks for years.
You really only need 3 (or 4) things to make homemade sweet tea:
Water

Tea bags

Sugar

If you want to get fancy, lemon or mint (maybe both).
That's it. Oh! And some ice too, don't forget how good iced tea can be.
WHAT'S THE BEST BRAND OF TEA FOR THE BEST SWEET TEA RECIPE?
I recommend that you use whatever tea your chosen recipe lists. Everyone has a different taste and it's always worth trying something new! If you already have a personal preference, that's okay too. Anything goes here.
The South is pretty loyal to Luzianne but Lipton makes good sweet tea too so grab one of those boxes and brewing!
HOW TO MAKE IT
No two sweet tea recipes are alike. Some will call for boiling sugar and water together to make a simple syrup, while others will just tell ya to dump some sugar in. Whatever the method of madness is, the result is just about always as refreshing and delicious.
I personally throw tea bags directly into boiling hot water and allow them to brew, releasing the essence of the tea. Once the color of the tea reaches a deep auburn, we remove the teabags and allow it to come to room temperature.
Then, I tuck the tea into the fridge where it'll get nice and cold. Serve the tea with ice and sliced lemon for that classic southern touch! Y'all I count the seconds until I can pour myself a tall glass!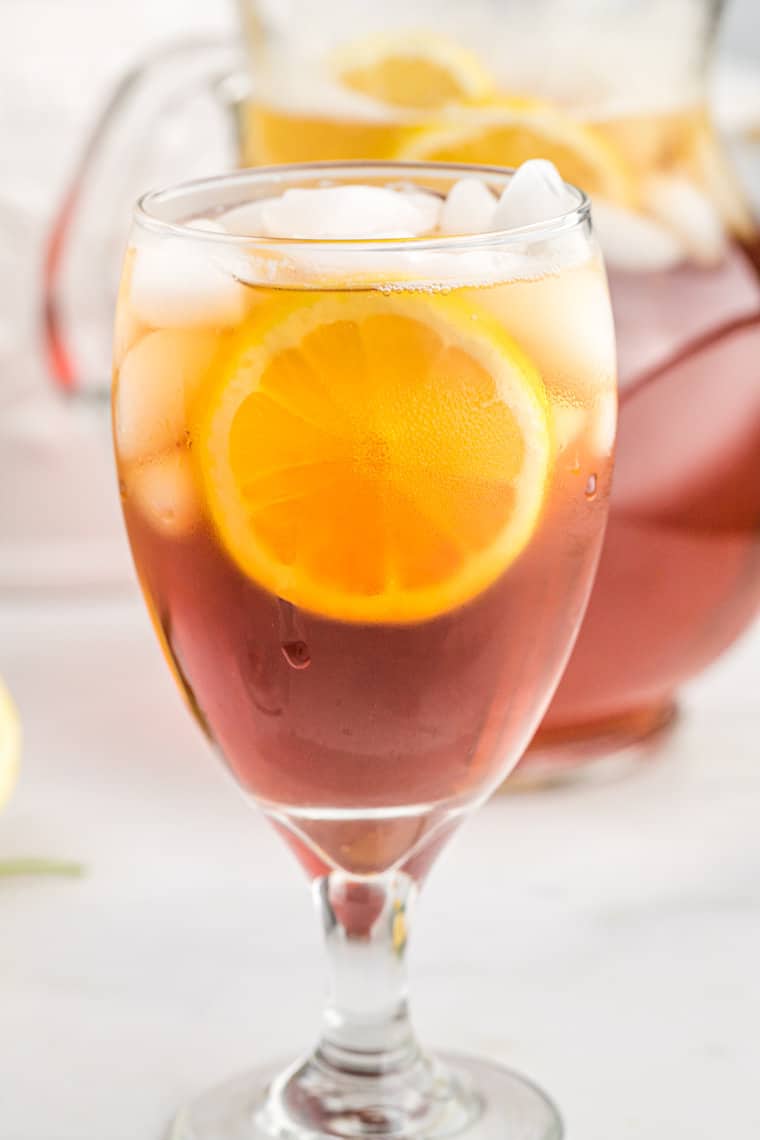 RECIPE FLAVORS
Southern Iced Tea can be flavored with just about anything! There are dozens of different flavors and varieties. To get creative, first choose a base recipe and build on it.
For example:
Cherry Limeade Iced Tea-

add chilled cherry juice and frozen limeade concentrate
Arnold Palmer-

mix half a pitcher of lemonade with half a pitcher of sweet tea
Apricot Mint-

add apricot nectar and lightly muddled mint leaves
Honey Citrus-

sweeten with honey and add orange or grapefruit juice
Pineapple Basil-

add pineapple juice and lightly muddled basil leaves
THE BEST SWEET ICED TEA RECIPE COLLECTION