Spice up this year's holiday bird using my signature smoky, spicy, sweet, herby, and oh so delicious Homemade Turkey Rub! This all-purpose seasoning blend only takes about 5 minutes to make and requires only a few pantry-staple spices!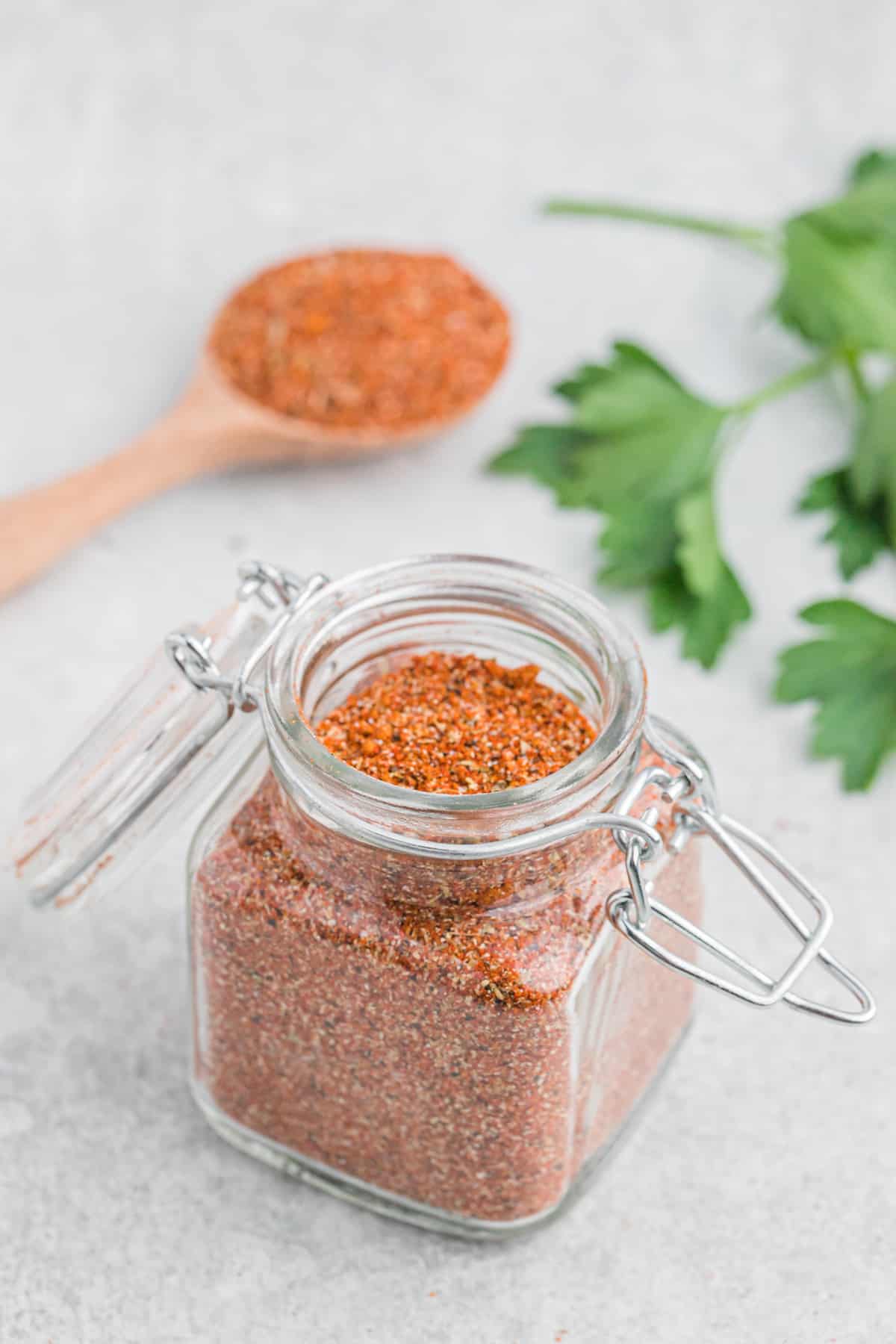 There are so many different ways to make a turkey, from brining to frying to grilling to roasting and more! But, what about the seasoning? The best, moistest, most flavorful turkeys start with a bold spice blend.
When I want to make a turkey that's sure to impress, I start by whipping up a batch of my favorite all-purpose seasoning! This easy-to-make spice blend turns a regular old bird into something extraordinarily delicious.
Why You'll Love This Recipe
Store-bought seasoning blends can be delicious, but it's so dang easy to make a flavorful spice rub right at home! Homemade rubs allow you to control spice measurements and make larger batches so you can tuck them in the pantry for later.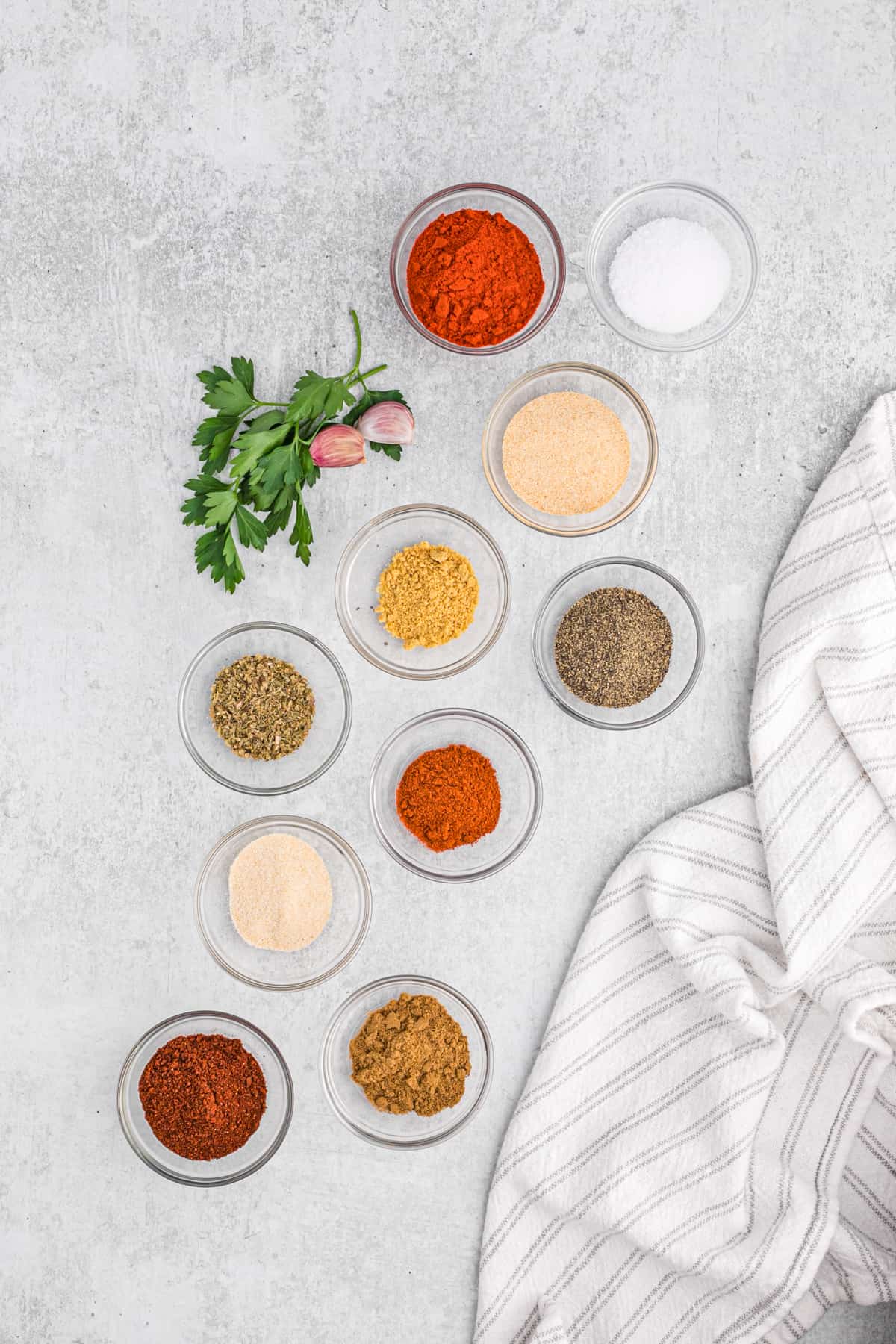 Ingredients
Paprika- paprika is mild and sweet; it pairs well with just about everything!
Chili Powder- chilis are smoky, rich, and deep in flavor. I love the indulgent taste and gorgeous color this spice has to offer.
Cumin- rich, earthy, and hearty with an edge of citrus, cumin adds instant depth to any dish.
Granulated Sugar- sugar helps to balance out the savory spices. Try using brown sugar for a deeper, sweeter flavor!
Garlic + Onion Powder- both are sweet and savory in the best of ways. They almost mimic the flavor of the caramelly undertones you get from roasted or sautéed onion and garlic.
Ground Mustard- this sharp, fresh spice adds a tangy heat!
Oregano- a robust herb with a peppery bite, dried oregano offers a sweet, almost-minty aroma.
Cayenne Pepper- a little heat brings some warmth to this rub! Don't worry, it's not enough to make things spicy but just enough to kick things up a notch.
Recipe Variations
Don't feel like you have to directly adhere to the recipe! All of the measurements listed can be adjusted or you can completely swap things out for your favorite spices. For example, you can use smoked paprika rather than regular, ground celery seed instead of cumin, or dried rosemary in the place of oregano! Get creative, test things out, and find your favorite version of this rub.
How To Make Homemade Turkey Rub
Mix: Making a homemade rub is as simple as measuring out spices into a small bowl or quart container and mixing everything until it's well-combined. If using a container, just shake it up!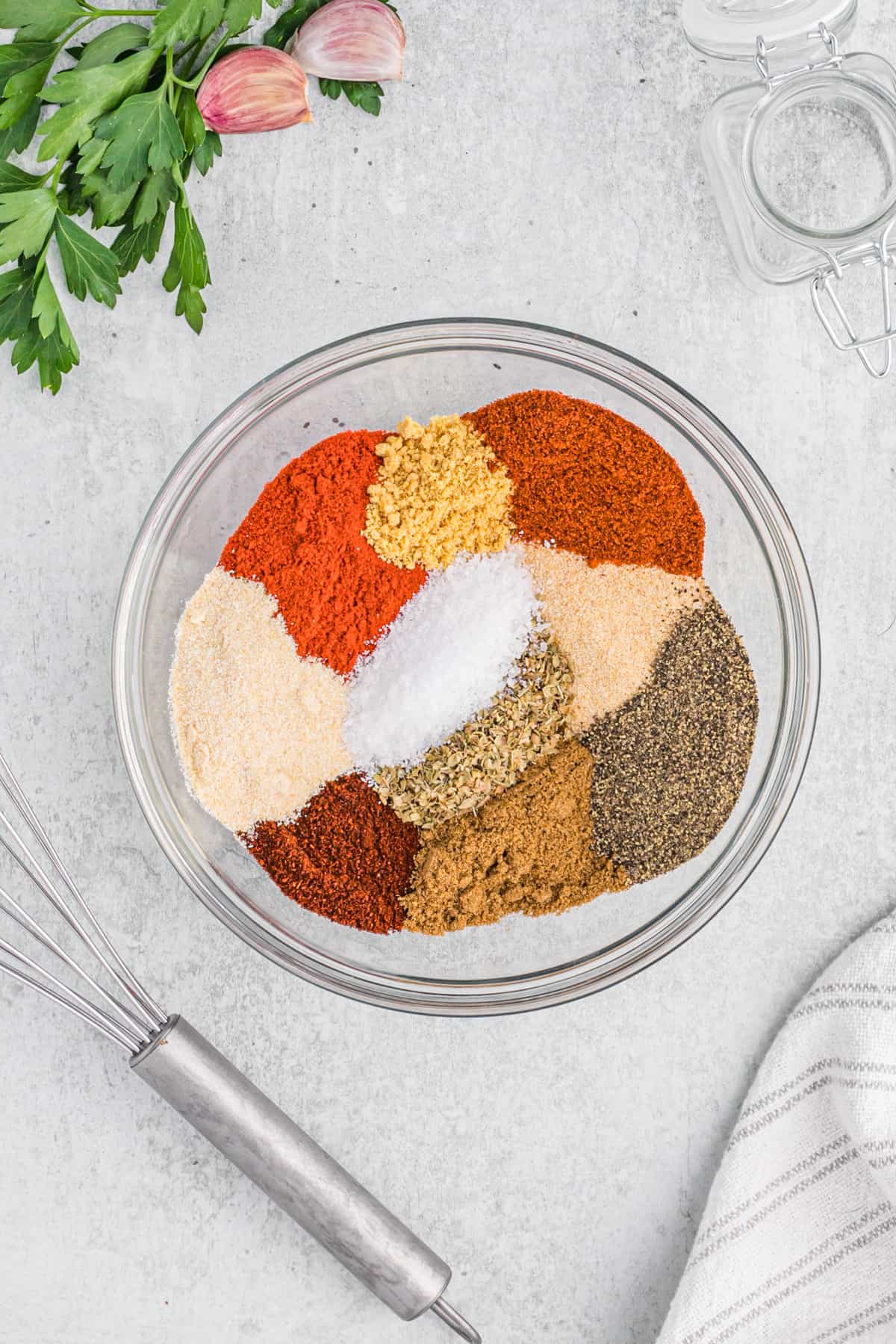 Rub: Spread the rub all over the turkey and cook it according to the directions of your recipe of choice.
Store: If you're not using all of the rub right away, store it in an airtight container for later use.
How To Perfectly Season A Turkey
Start by rinsing and pat drying the entire turkey. For extra browning on the skin (and to help the seasoning stick), rub olive oil or melted butter over the skin before working in the spice rub.
Next, use your hands to really rub in the seasoning to all exposed parts of the turkey. This includes the inner cavity! If you can get a bit of the seasoning under the skin too, you're guaranteed tons of extra flavor.
This is also great to use on turkey parts like turkey wings and turkey legs.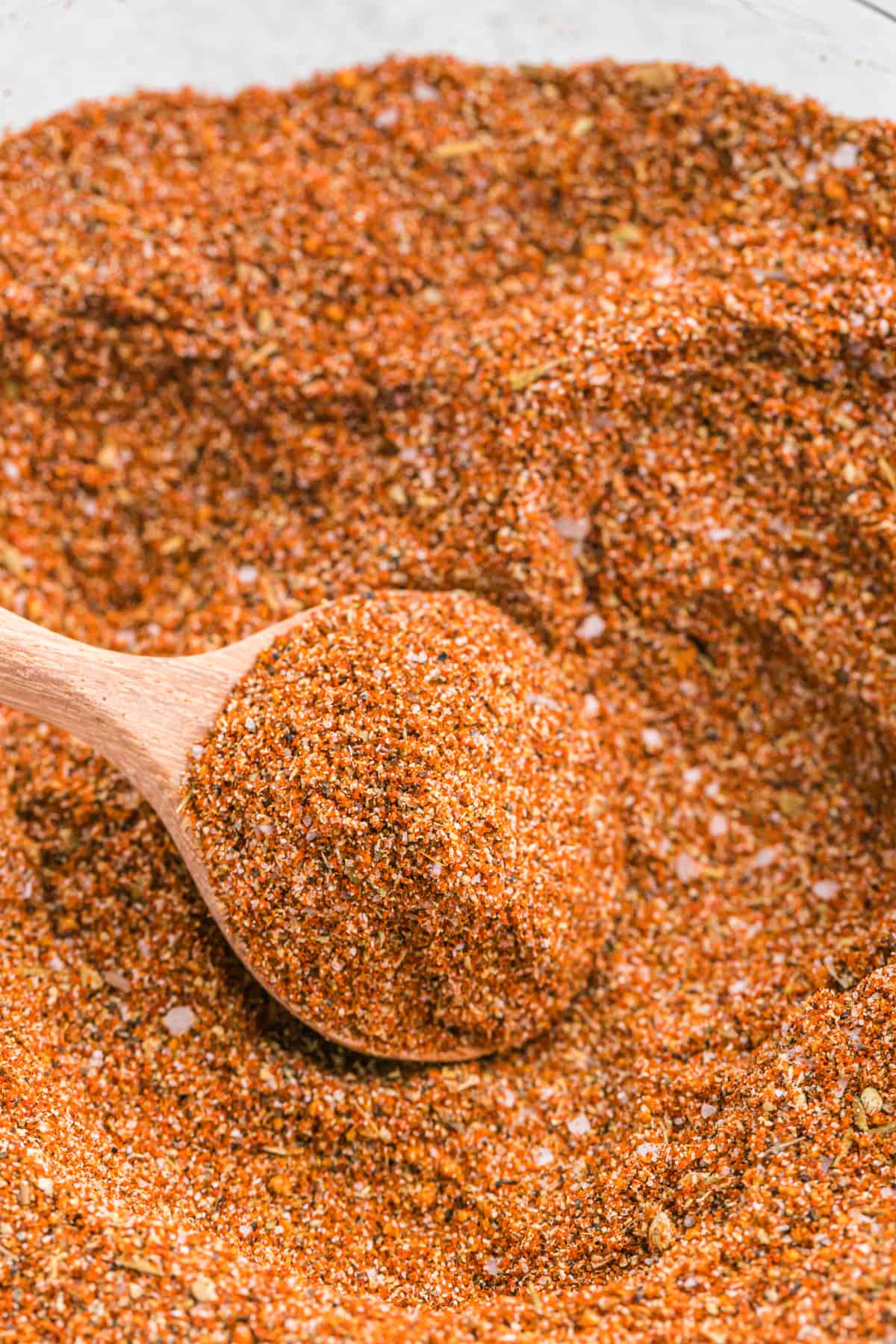 Frequently Asked Questions
Should I Use Oil With A Dry Rub?
You can, but you don't have to. I just find that the added fat helps to kickstart the cooking process and encourages browning. I like olive oil but, honestly, you can use just about anything here.
Can I rub The Turkey Ahead Of Time?
Yes! In fact, I highly encourage it! Seasoning your turkey ahead of time will help to tenderize the meat and infuse the most amount of flavor possible.
Tip: I recommend rubbing the turkey at least 6 (but up to 24) hours before cooking. Be sure to properly cover and refrigerate the turkey as it marinates!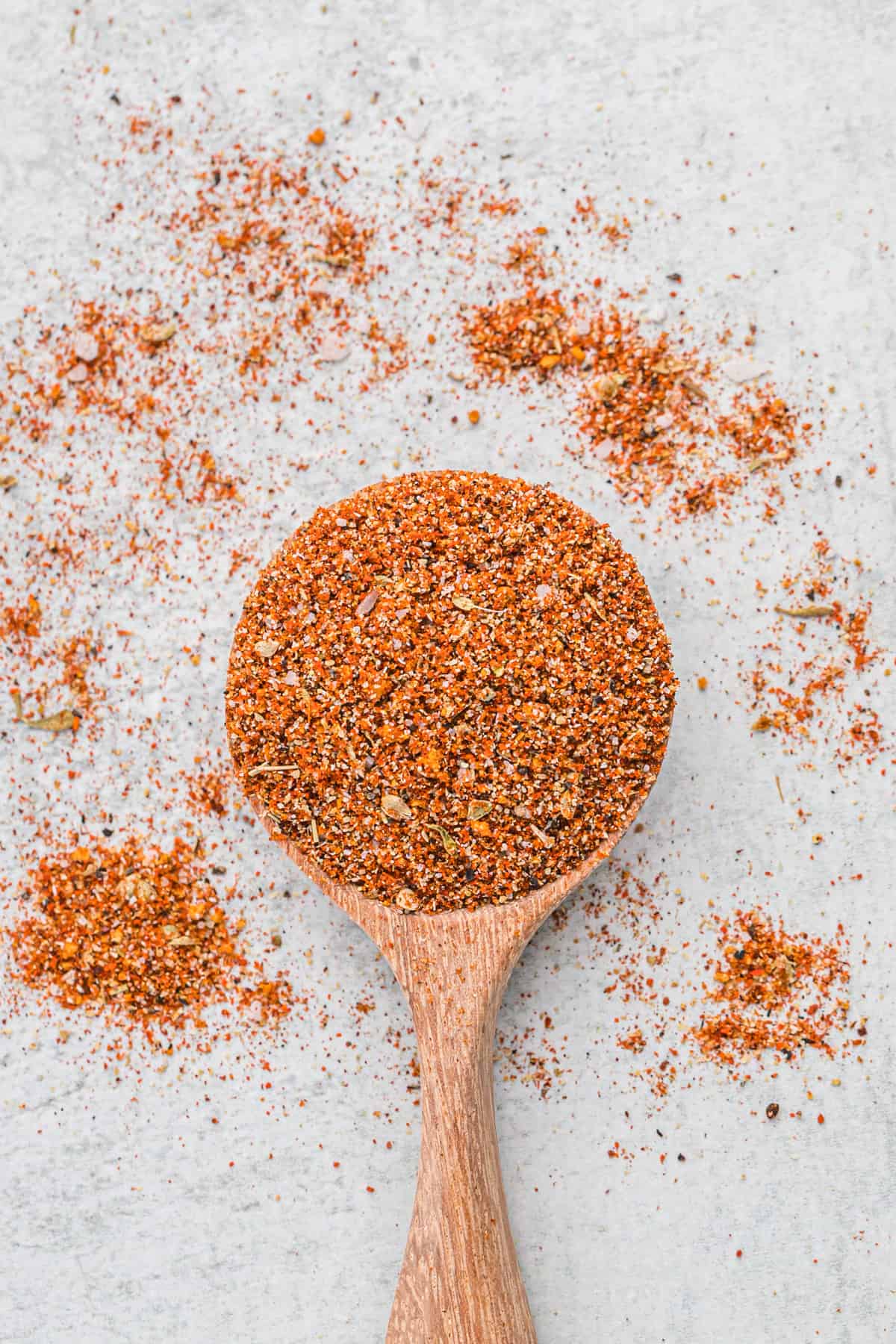 Best Sides for Thanksgiving Turkey
We all have our favorite holiday side dishes. Personally, I couldn't imagine a Thanksgiving without Sweet Potato Casserole!
I'm sure that anything you've got cooking this year will go perfectly with this rub, but if you're looking to try something new try out some of GBC's best holiday sides: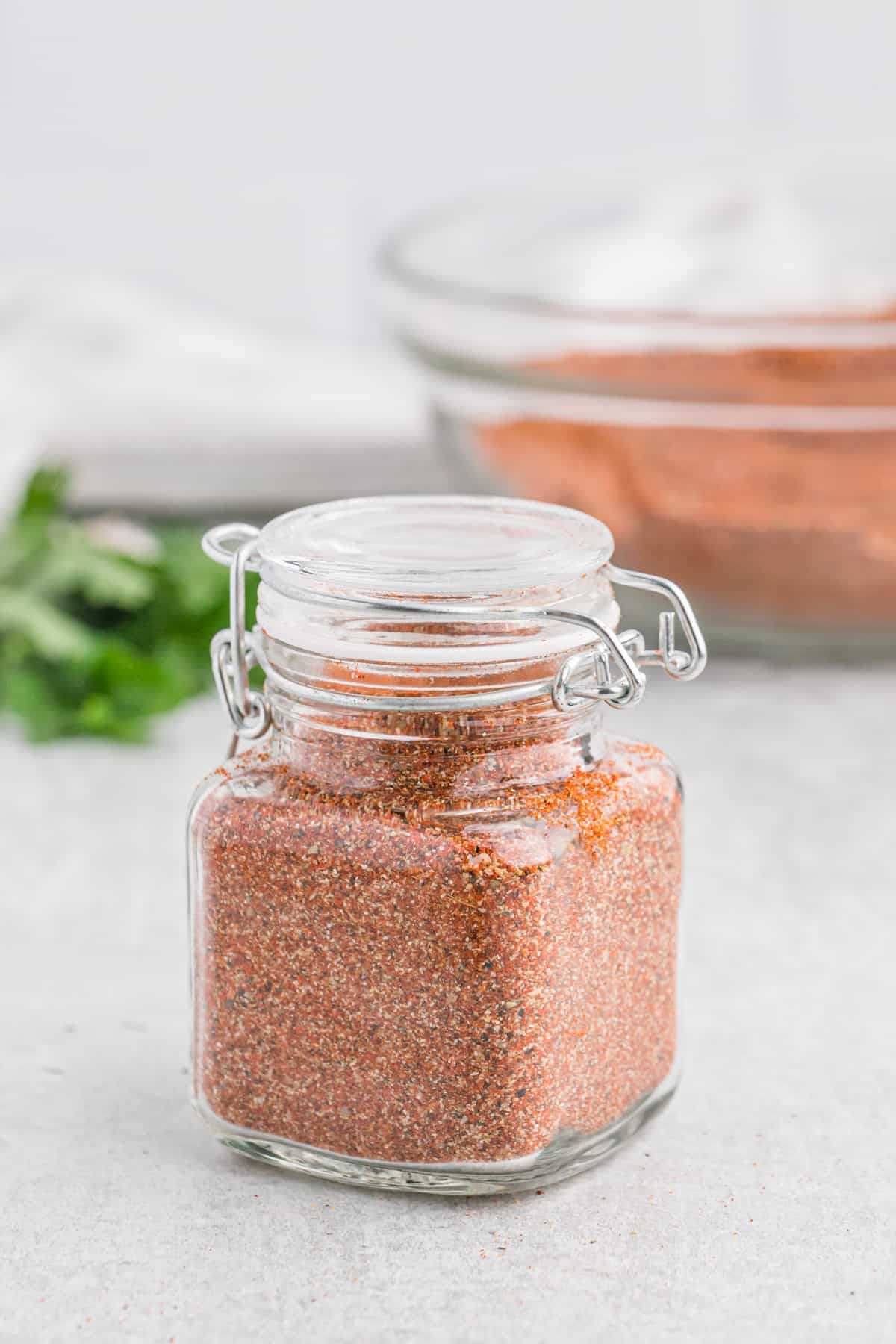 Leftover Storage
Homemade seasoning blends should be stored in an airtight container and kept in a cool, dry place for 6-12 months. You can use this spice blend to add life to just about any cut of poultry, steak, or pork!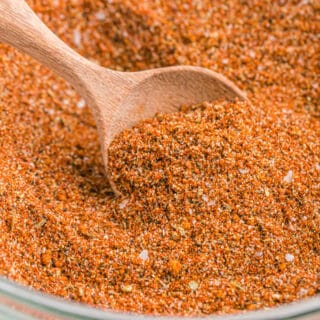 Homemade Turkey Rub
Spice up this year's holiday birdusing my signature smoky, spicy, sweet, herby, and oh so delicious Homemade Turkey Rub!
Print
Pin
Rate
Ingredients
¼

cup

paprika

2

tablespoons

chili powder

2

tablespoons

ground cumin

2

tablespoons

granulated sugar

2

tablespoons

kosher salt

2

tablespoons

ground black pepper

2

tablespoons

garlic powder

1

tablespoon

onion powder

1

tablespoon

ground mustard

1

tablespoon

dried oregano

1

tablespoon

cayenne pepper
Instructions
Place all the ingredients in a small bowl. Whisk until combined.

Rub the spice mixture all over your turkey, as well as under the skin, then cook as desired.
Notes
This full recipe works well for an 8-10 pound turkey or two 4-pound chickens.
Recipe can be easily doubled or tripled to suit a larger bird. I used the rub on turkey wings with great results!

Spice rub can be made up to 2 months in advance. Store in an airtight container and keep in a cool, dry place.
Nutrition
Calories:
54
kcal
|
Carbohydrates:
11
g
|
Protein:
2
g
|
Fat:
2
g
|
Saturated Fat:
0.2
g
|
Polyunsaturated Fat:
1
g
|
Monounsaturated Fat:
1
g
|
Sodium:
1784
mg
|
Potassium:
223
mg
|
Fiber:
3
g
|
Sugar:
4
g
|
Vitamin A:
2554
IU
|
Vitamin C:
1
mg
|
Calcium:
54
mg
|
Iron:
3
mg