We're Expecting A BabyCakes Part Two: The IVF Experience – Sharing our journey to conceiving our BABYCAKES!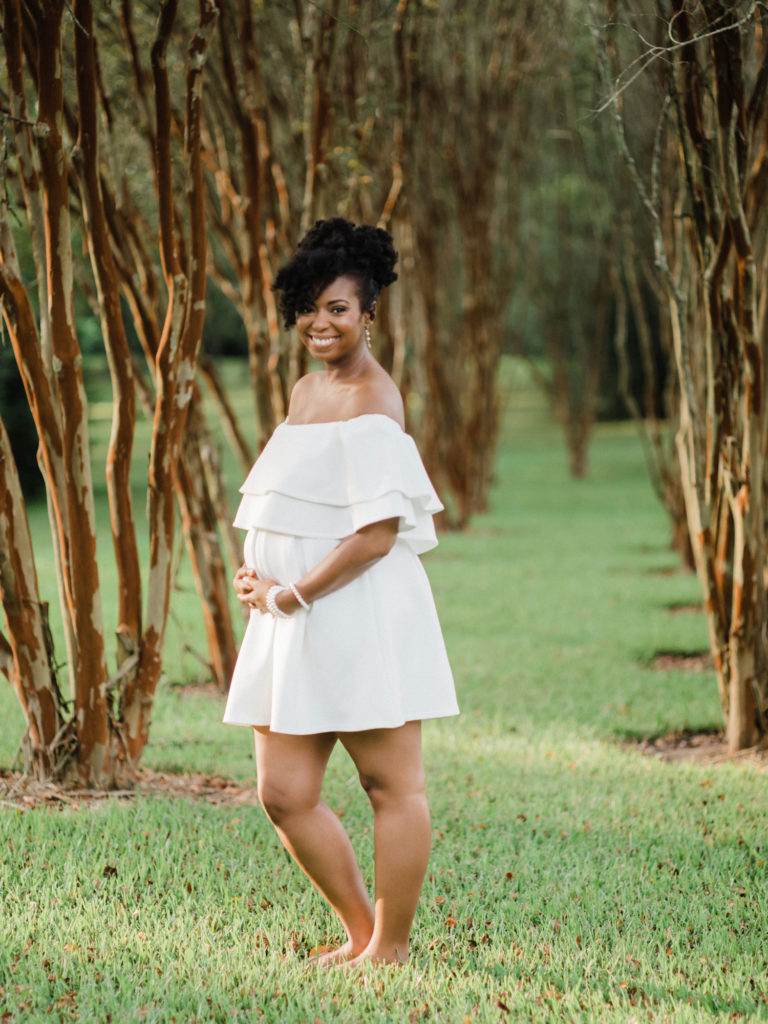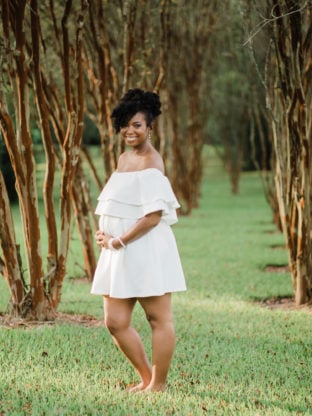 First I want to start out by saying THANK YOU, THANK YOU, THANK YOU for the super sweet, kind and tender messages I received on my baby announcement post. It is sometimes hard to disclose all of your truth but I am so grateful for the blessing of this community that never judges but truly just loves and supports.
During the last post, I shared the difficulty my husband and I faced in getting pregnant (find that post HERE). We went to see a fertility doctor, took all the tests which dictated that IVF was our best option. We started this entire IVF process this past January, which was a slower time work wise. This was actually perfect.
By the end of February, I had been through a procedure called hysteroscopy to prepare my uterus for our IVF experience. Right after the procedure, I went home to stay with my mom and dad since my husband was working late. I was sick all night. Let's just say the anesthesia didn't agree with me. I was also in pain due to having a balloon put in my uterus for an entire week. And the worst part was I had to get on a flight two days after my procedure and do the Today Show! Talk about boss moves! I literally had a balloon in my uterus during a taping of the Today Show! Not sure how many can say they ever did national tv like this!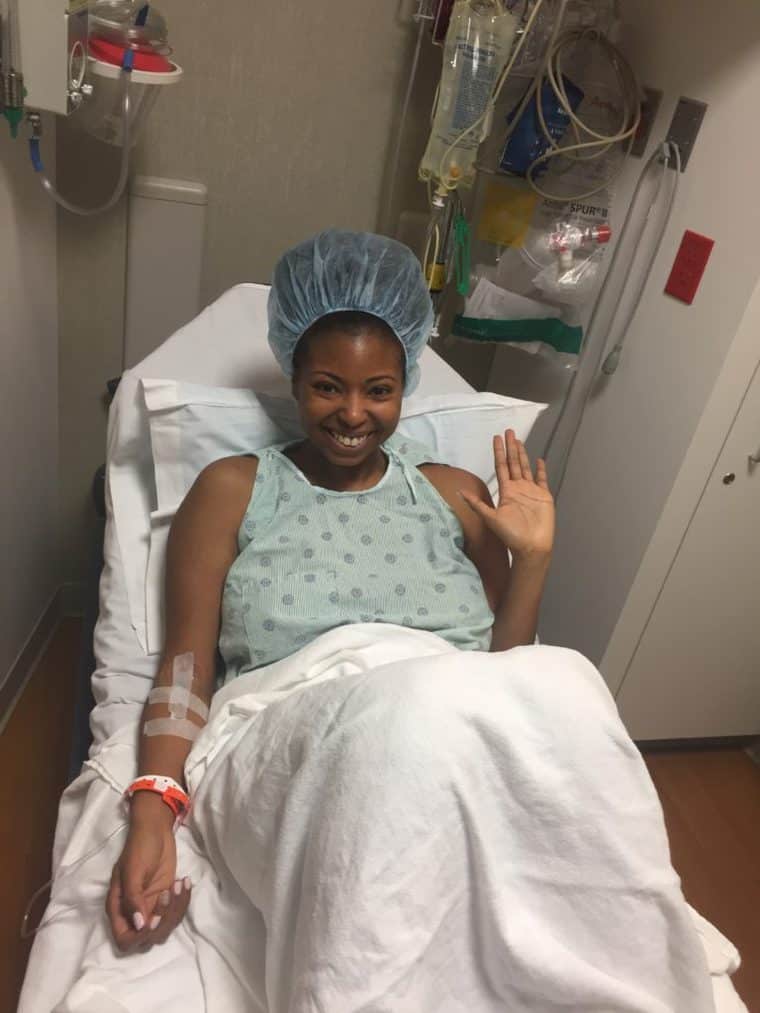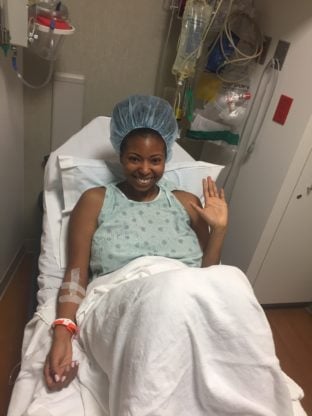 After I returned home and waited for my next cycle, it was time to get everything going. I went on birth control for just a couple of weeks, and once we got our insurance all finalized along with the remaining balance for our first cycle, we were ready to go. At least that's what I thought. As soon as it was time for me to start my lovely drug injections, they found an ovarian cyst on my dang on right side so I had to wait another two weeks and go back on birth control to suppress it.
I think that two week wait was God's timing. The day I was set to start my injections, I was in Mississippi visiting my grandparents with my mom and dad. I was truly surrounded with love from my family during such a crazy process. My daddy gave me my injections on that trip with my mom serving as my nurse. I was so amazed and so blessed to have their support during this experience. I was on several different injections such as Follistm and Menopur, which were used to help my resting follicles grow. Usually a woman ovulates one egg each month however the IVF experience wants you to grow as many mature eggs as possible so that it increases your chances of fertilizing.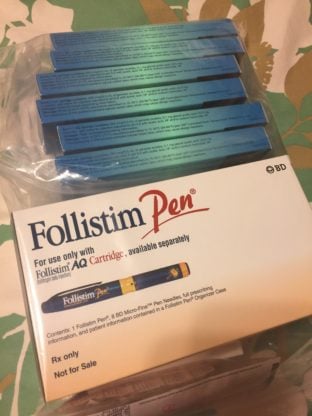 This was probably one of the most difficult parts of the process for me. Having the injections given by my husband the remaining time every single morning and evening for 11 days was tiring. Going to the fertility office every other day to have my blood drawn and have my egg growth monitored was equally tiring. Preparing and doing my TED Talk in the midst of my ovaries growing to basketball size was exhaustive however I kept my eyes on the prize. I can't imagine having to do all of this with a traditional 9-5 job. I was very grateful to God that I had so much flexibility.
Once my doctor felt that my follicles reached the size they needed to be and he was sure we could retrieve a large amount of mature eggs, I was told to trigger. My line sister Tiff came over and gave me the trigger shot. The next morning, I had to go back to the fertility office to ensure that my estradiol and progesterone levels were changing dramatically in order to retrieve my eggs, and they were right on target.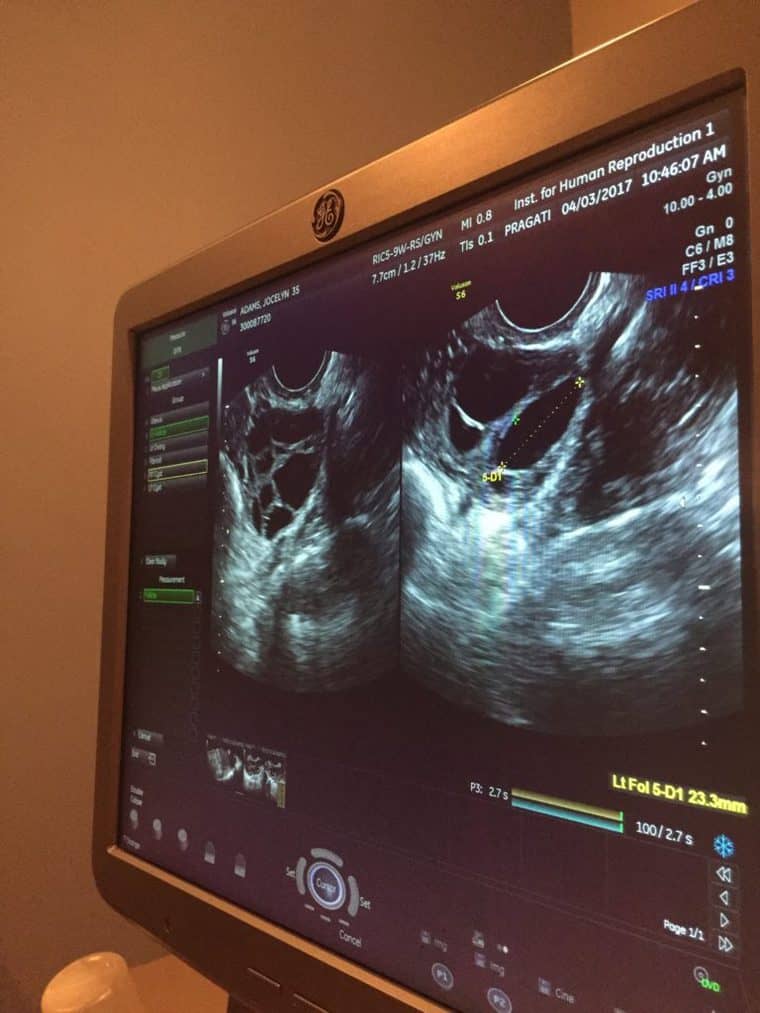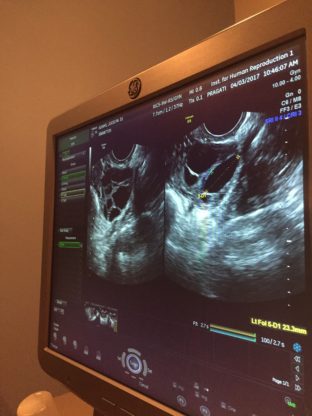 The very next day was my retrieval. Frederick, my lil sis/cousin Ros and I made our way to the surgical center. After gaining weight from injections and feeling as though there were actual dumbbells weighing on my ovaries, I was so ready for these eggs to be removed. I was put under and when I woke up 30 minutes later, I was told that they retrieved 18 eggs! We were all so so excited!!!! At the age of 35, it was pretty incredible knowing that they were able to retrieve so many.
The following day, we received our next update. So 15 of our 18 eggs were mature and 12 of those eggs were fertilized with Frederick's sperm. We had 12 babies we had to watch for the next 5 days (they needed to reach the blastocyst stage of development) until they could be biopsied and frozen. Because I was older, we also opted to have them genetically tested. Sure it was $5,000 more but we deemed it absolutely necessary. One major reason why some IVF cycles fail or miscarriages increase is because of chromosomal abnormalities, and of course these complications increase as a woman's age increases. We had 11 of our 12 embryos make it to day 5 for testing, which was impressive. In fact, 9 of the 11 had AA scores. By the time we had our babies tested for chromosomal issues, more than half dropped away and we were left with our five babycakes.
Because this is a hell of a lot of info, I will share what happened with our transfer in our ivf experience in the final installment, part three!!! Until then!