How to Host Friendsgiving- With the easiest most and most relatable tips and BEST Friendsgiving Ideas, your celebration will be better than ever! With recipes like Lamb Chops, Candied Sweet Potatoes, Garlic Mashed Potatoes, Corn Muffins , Sweet Rolls and Pecan Pie, you can have the most amazing menu and time!
Disclosure: I partnered with HomeGoods for this Friendsgiving Ideas post, but all opinions expressed here are my own. I am grateful for authentic partnerships like this.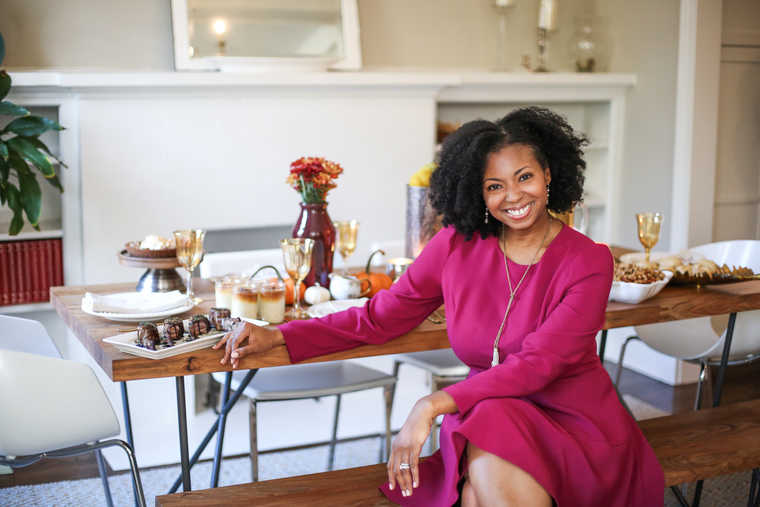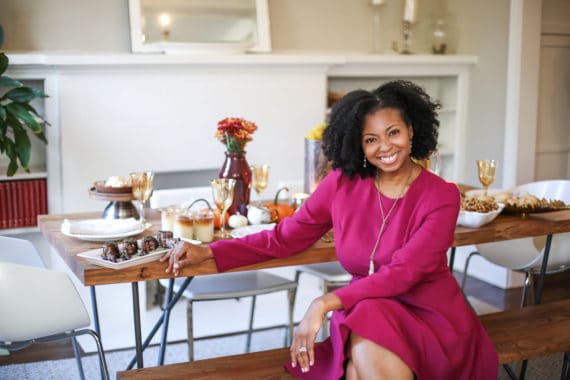 Thanksgiving is all about bringing family together. From parents and grandparents to aunts and uncles, all gather under one roof to carve the turkey, pull apart rolls and slice pies in a home brimming with laughter and love. Traditions are honored in the form of generational recipes and giving thanks around bountiful dining tables. As lovely as this version of Thanksgiving is, there is always room for new customs that allow us to embrace those in our lives that are closest to us.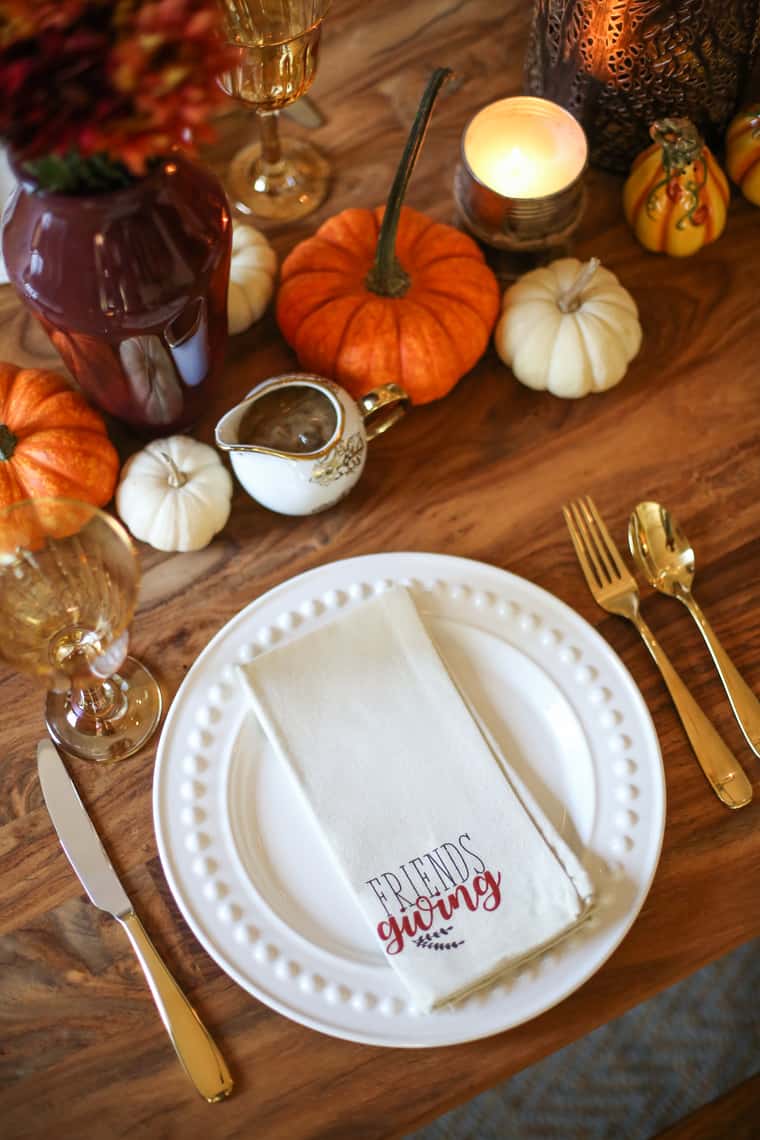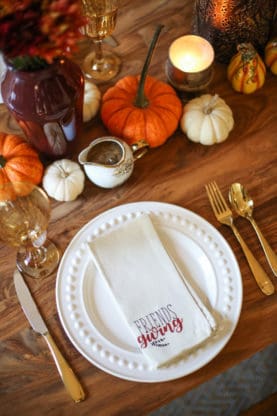 Celebrating "Friendsgiving", a Thanksgiving celebration with friends, is a newer tradition that I cherish. While it may not be conventional, it fills my heart with gratitude.
Hosting a Friendsgiving can seem overwhelming however you can simplify and create something special that you will enjoy celebrating every year. With help from HomeGoods and a few of my decorating and entertaining tips under your belt, you too can become the ultimate Friendsgiving host.
Friendsgiving Ideas
Create a Fall Theme
I went with a rustic look that accented Autumn beauty. It was simple to achieve with the items I found at HomeGoods. Walking through the aisles, I found everything from pumpkin shaped potpourri to decorative salt and pepper gourds. Those elements truly brought in fall charm, and the colors reminded me of autumn foliage. I accented them with a few live pumpkins scattered throughout the tablescape.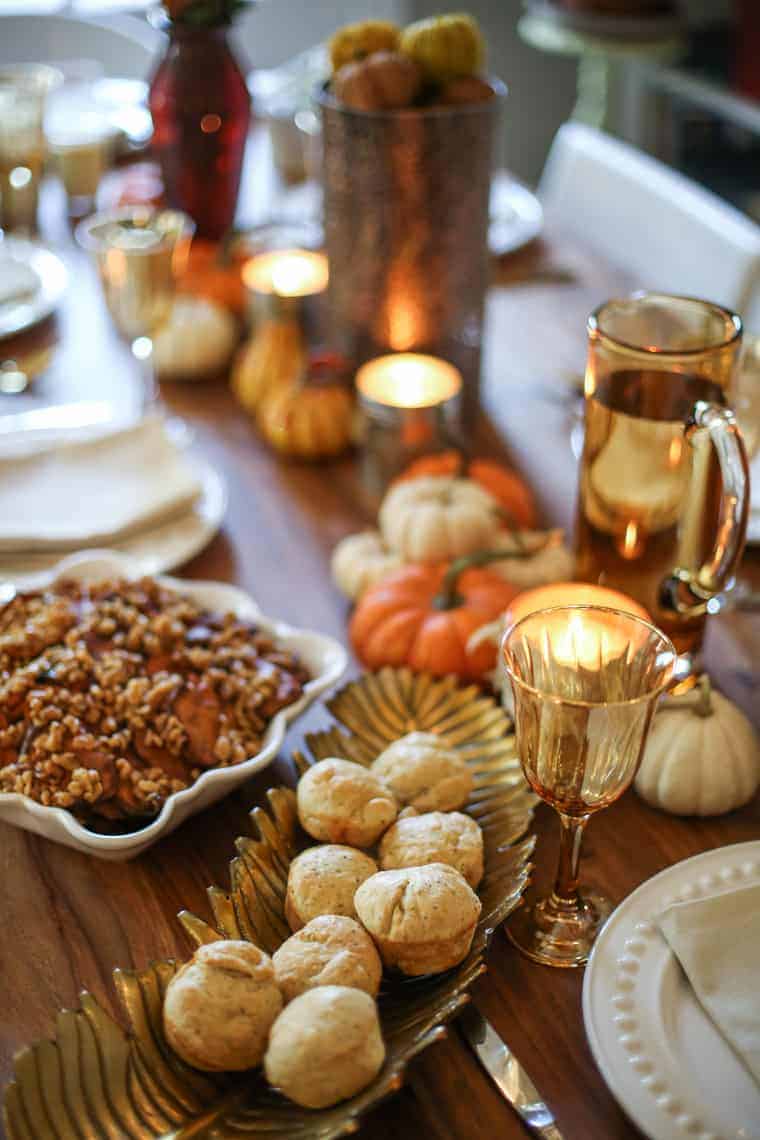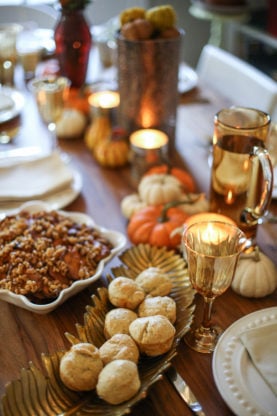 Mix and Match Design Elements
You can make your celebration as relaxed or as formal as you would like. I personally like an event that falls somewhere in between. By mixing elegant jewel tones like the chic amber glasses with organic elements like wood and birch, I created a setting that felt both fancy and casual. The best part is the most elaborate decor elements were incredibly cost effective thanks to the wonderful value of HomeGoods.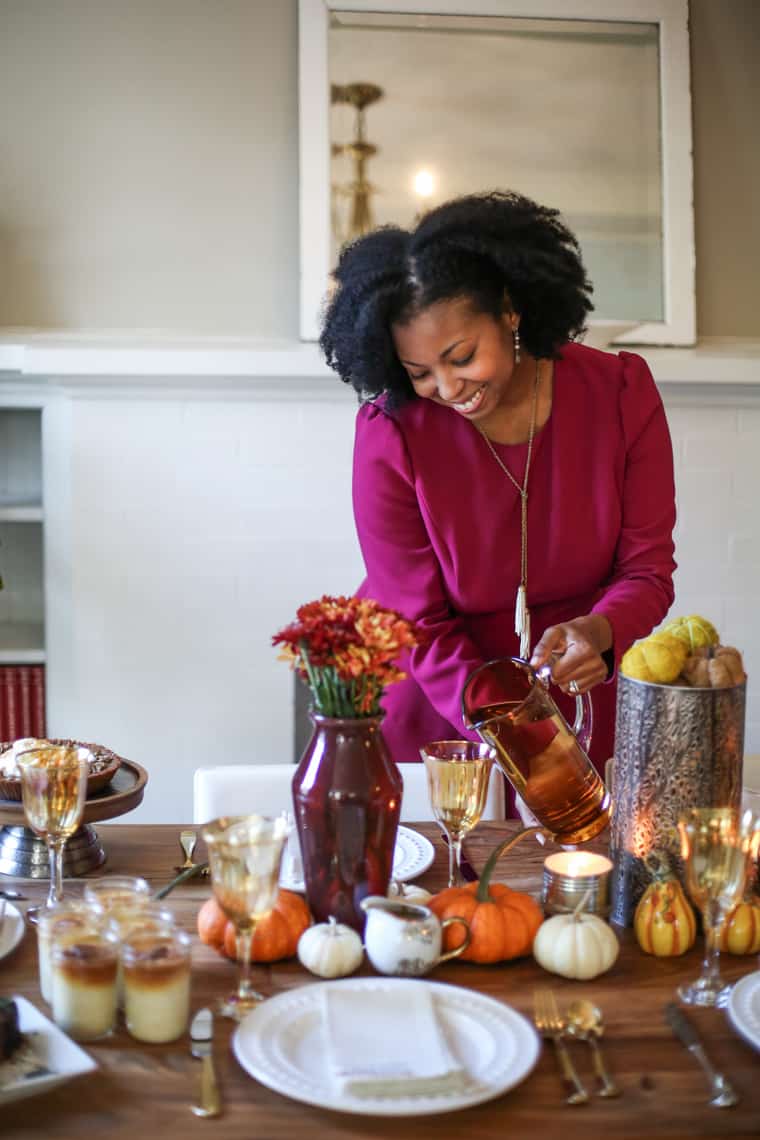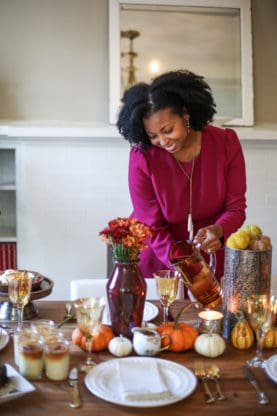 Friendsgiving Decor
Always Select Pieces that Speak to You!
Though this celebration is all about friends, I still wanted to bring in a piece that reminded me of family especially my grandmother who I visit every Thanksgiving. I found a gravy boat that truly brought back memories of our yearly celebrations. It warmed my heart every time I saw it on the table.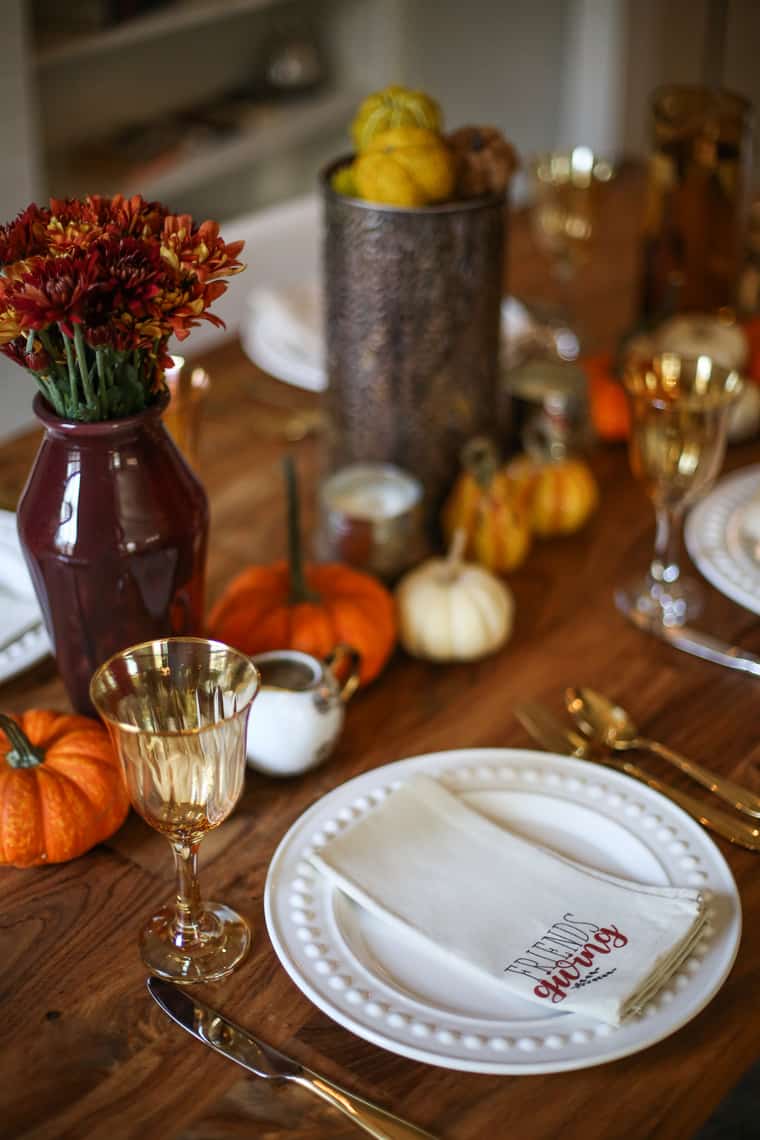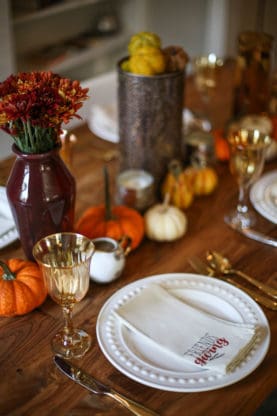 Friendsgiving Food Ideas – Friendsgiving Menu
Think Outside the Menu Box
Leave the turkey, stuffing, and traditional sides for Thanksgiving Day. Make Friendsgiving all about highlighting creativity and fun dishes you wouldn't normally try. For my main dish, I went with my

Balsamic Brown Sugar Lamb Chops

. I paired this with Collard Green & Brussel Sprout Salad, Grits and Corn Pudding, Spiced Sweet Potatoes and peppered dinner rolls or biscuits. Remember to serve your meal in large serving bowls and allow everyone to gather around the table and pile their plates high.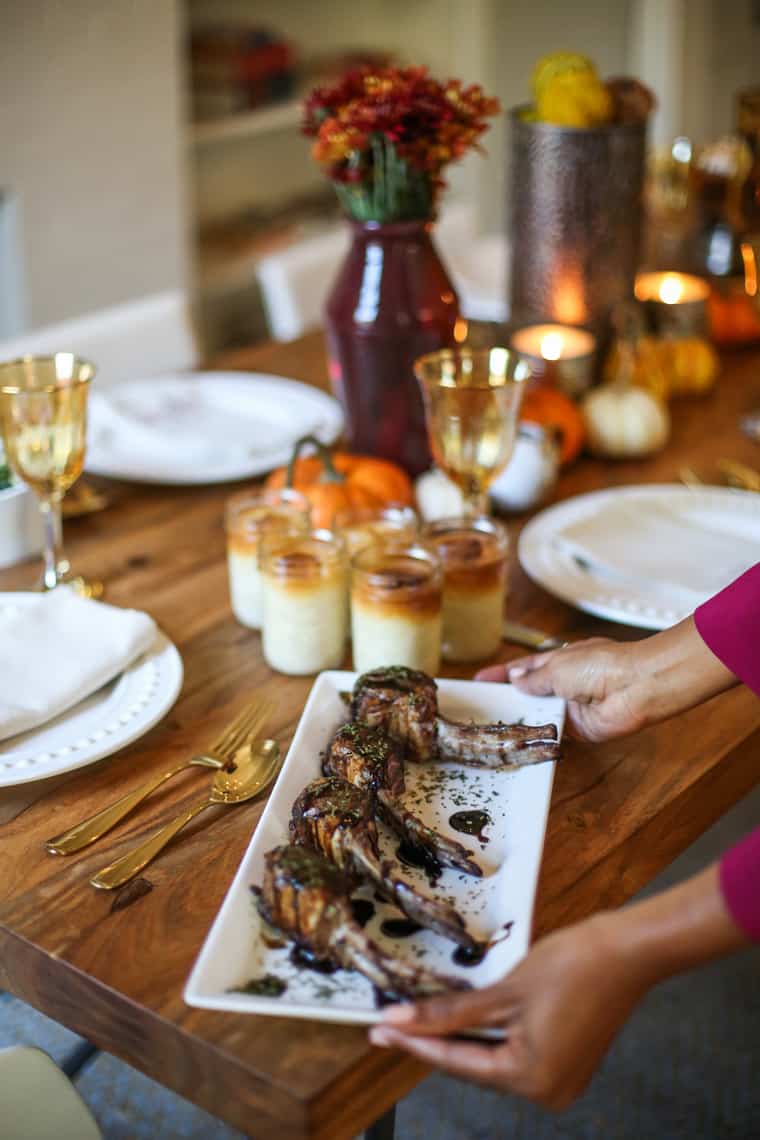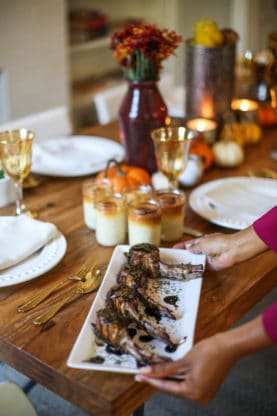 In the end, remember that Friendsgiving is all about creating an occasion that celebrates those who are just as important in your life as family. Create a welcoming space that feels unique and stylish without breaking the bank. And remember to express gratitude for each and everyone around the table. Enjoy!
Images by Ali Stone