Apricot Chicken Kabobs: A deliciously easy way to jazz up store bought chicken kabobs with more flavor.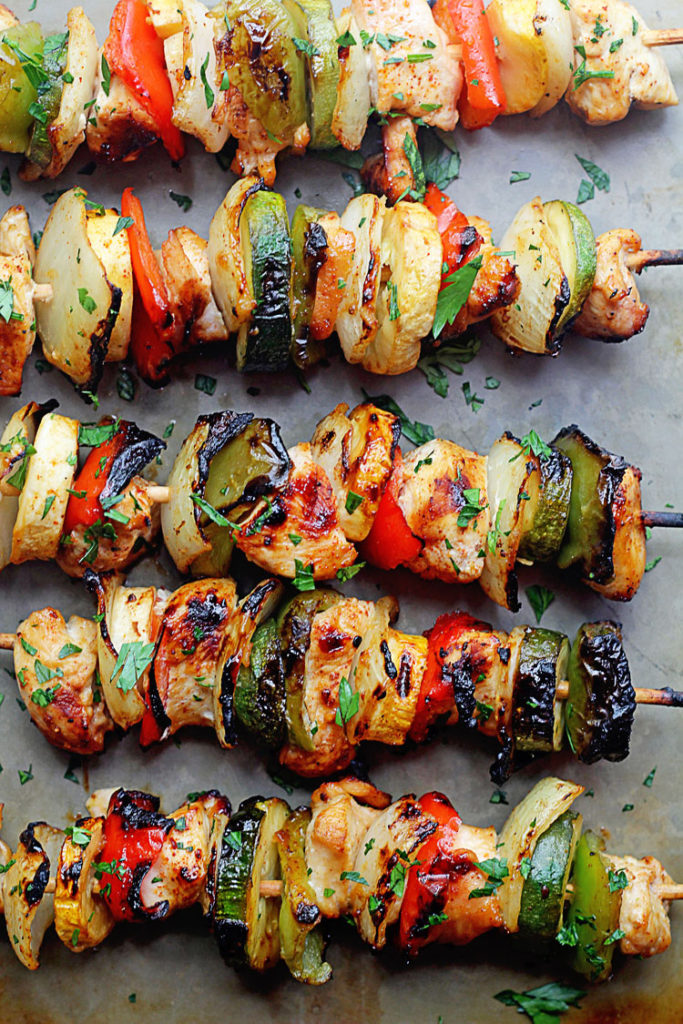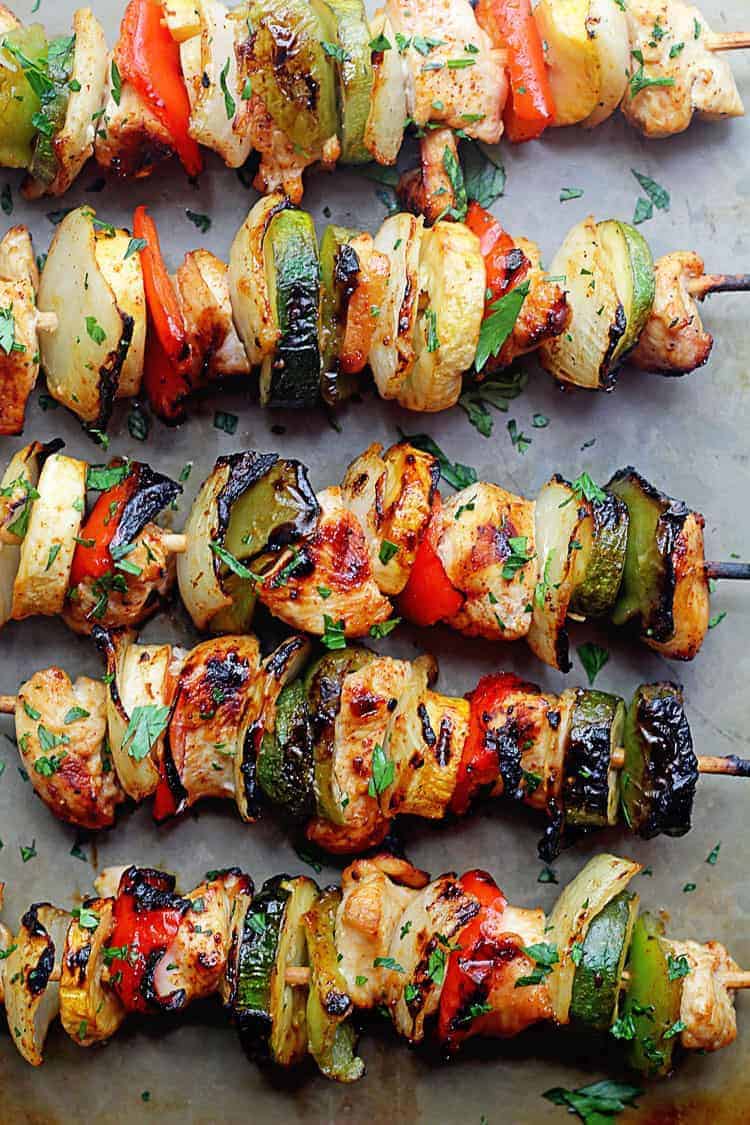 I can't believe it is already August. I'm so sad that summer will soon be over. I have had so much fun taking advantage of the grilling weather. With fall just around the corner, I have a lot of work ahead of me so my dinners have been much lower key.
That's where these Apricot Chicken Kabobs came in. I love convenient grocery shopping. I love buying kabobs in the meat and poultry section that are already to go! You could easily season them with salt and pepper and grill them. However I added a simple glaze that can really take these to another level.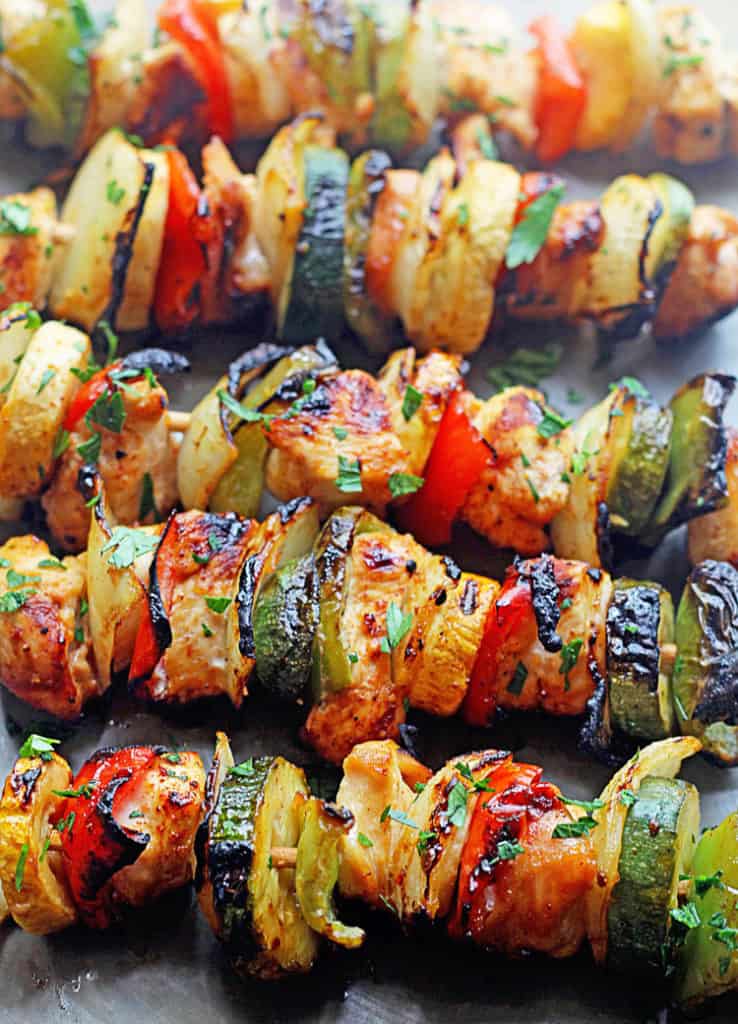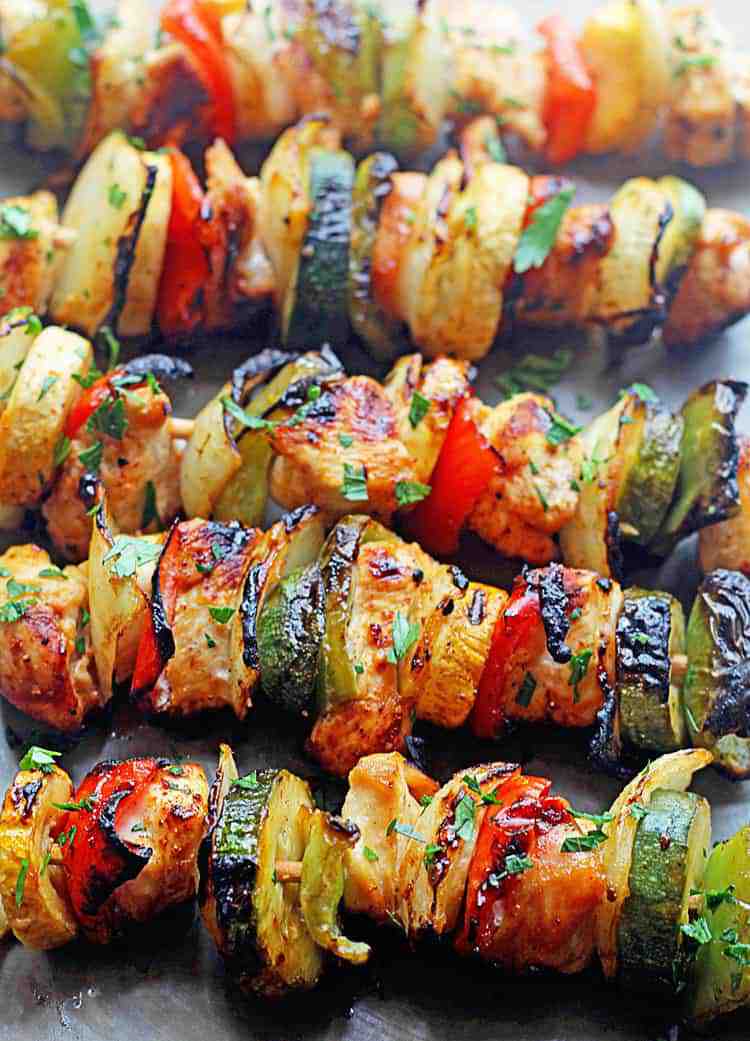 A few ingredients starting with apricot preserves and soy sauce really add a sweet yet savory note to the chicken. Over your stove, you create a luscious syrup with additional ingredients like lime juice and let it cook together and thicken into a beautiful glazing sauce.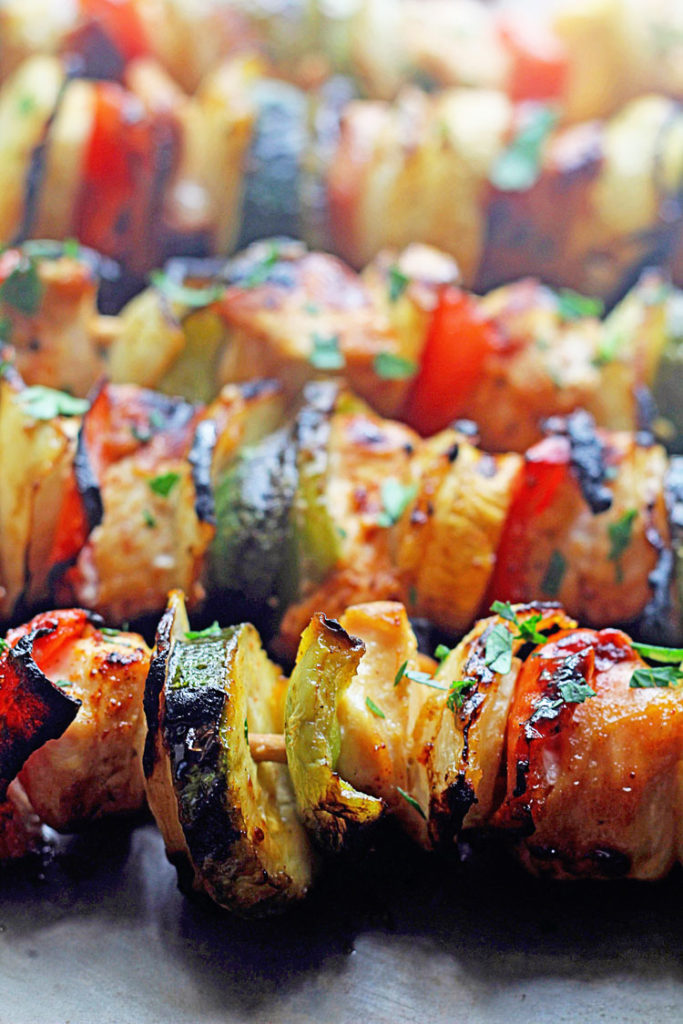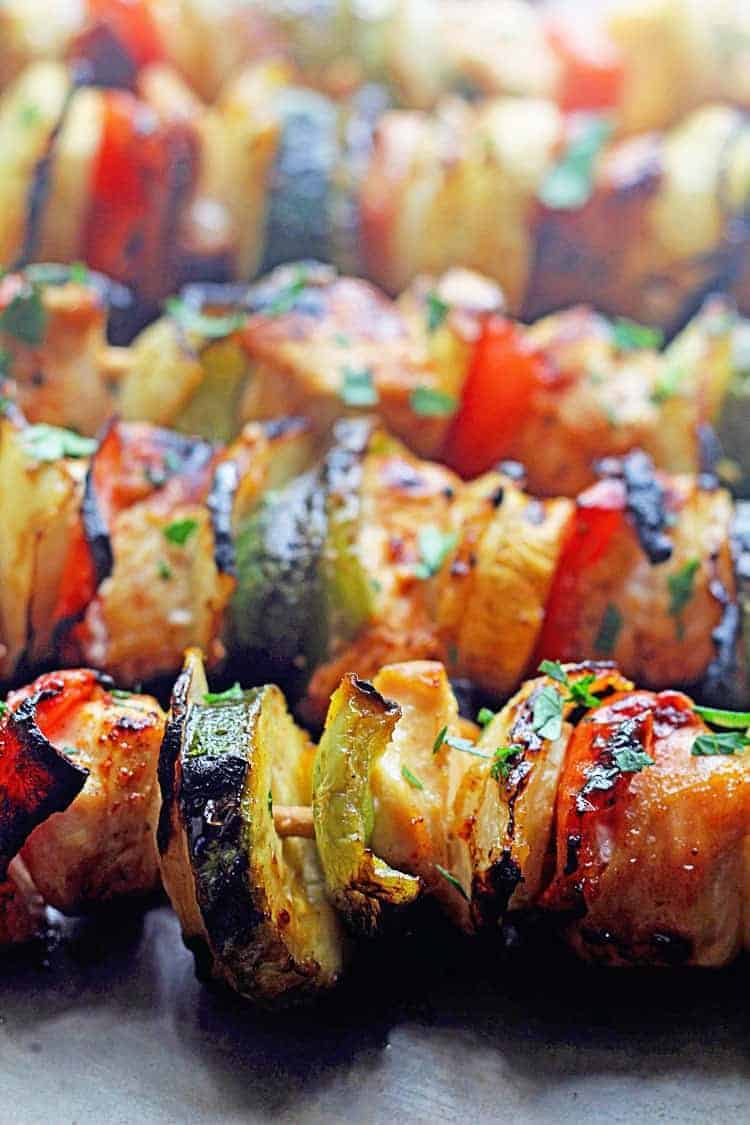 You simply continue to brush this sauce over the chicken kabobs as you grill them and really let the flavor get sealed into the meat. You could also add this to pork as well, and it is delish. It is an easy way to turn store bought kabobs into something quite special.
Apricot Chicken Kabobs
Apricot Chicken Kabobs: A deliciously easy way to jazz up store bought chicken kabobs with more flavor.
Author:
Jocelyn Delk Adams of Grandbaby Cakes
Serves:
1 pound chicken kabobs
Ingredients
Store bought Chicken Kabobs
Salt and Pepper
1 tablespoon olive oil
2 garlic cloves, minced
1 jar apricot preserves
¼ cup soy sauce
3 tablespoons lime juice
2 tablespoons honey
Garnish: Chopped cilantro or parsley
Instructions
Season chicken kabobs with salt and pepper to taste and set aside.
Add olive oil to medium sized saucepan and heat over medium heat. Add minced garlic and cook for just 1 minute.
Next stir in apricot preserves, soy sauce, lime juice and honey. Whisk together to combine and bring to simmer.
Once sauce has thickened into a smooth sauce and reduced by about half remove from heat.
Add chicken kabobs to grill and grill on both sides. When chicken kabobs are about 15 minutes from being done, begin brushing chicken kabobs with sauce on both side and continue to brush throughout the cooking process sealing in more and more flavor until they are done.