Learn how to make an ombre cake using my classic vanilla cake recipe! Choose 3 fun colors and start making your baking even more exciting!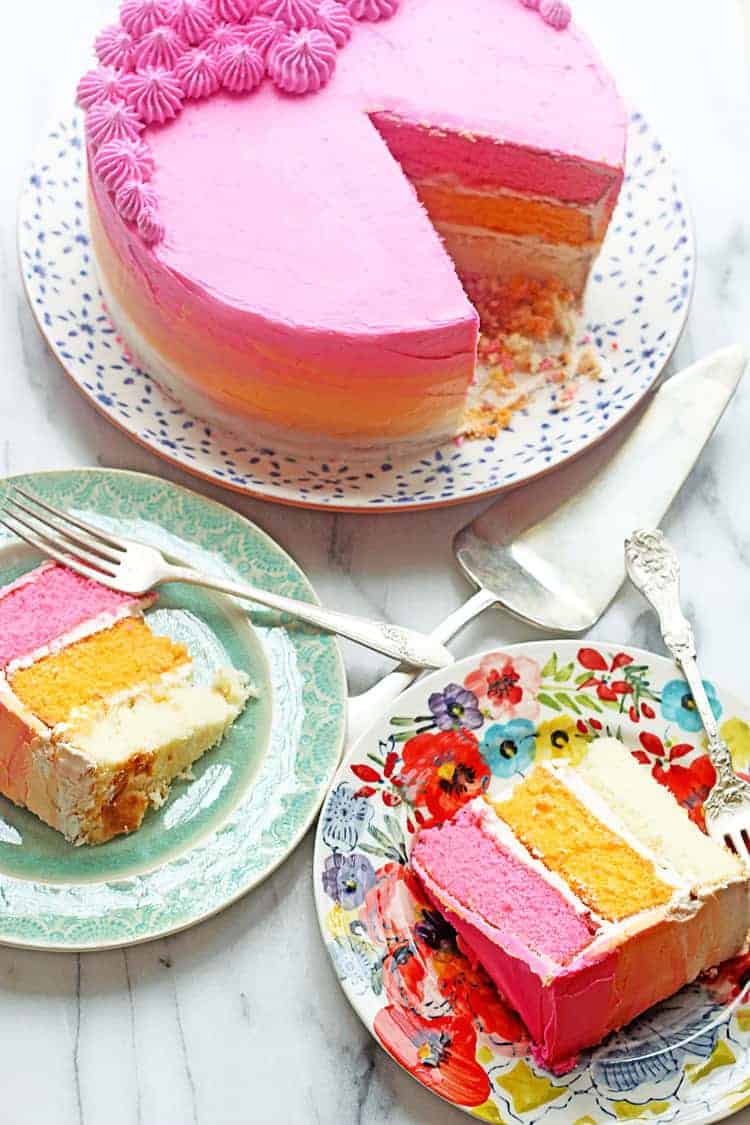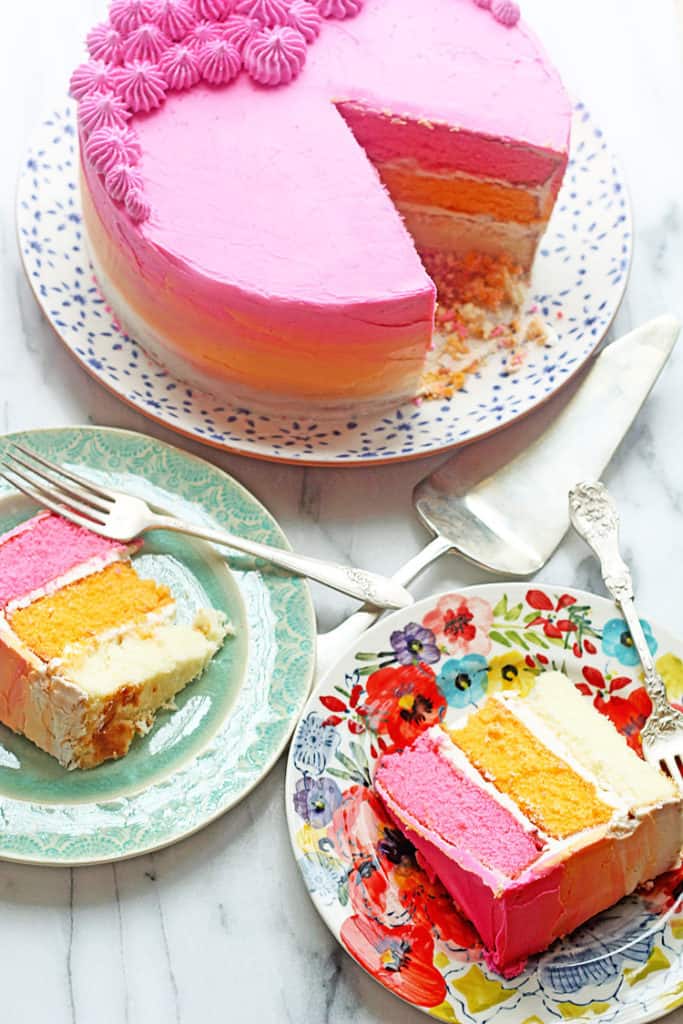 I love a traditional vanilla cake recipe. It is useful for so many needs and things whether you want to make a classic cupcake to bring to the bake sale or you need to jazz it up with some fun colors like I did here in this Ombre Cake!
For my birthday, I have been ordering fun cakes from a bakery for the last few years. This year, I decided I just might make my very own bday cake. I am turning 35 afterall so maybe I should do it up! Well who knows? I could totally be over it and just want someone to make a fun version of the very thing I made here. I digress. On to how to make an ombre cake.
I began with an easy vanilla cake recipe which is perfectly fluffy, moist and spiced with wonderful vanilla flavor. This is the classic cake that really can be used to be the base for any ombre cake. When thinking about how ombre I wanted to make this cake, I figured it would be super fun to make it ombre both inside and out.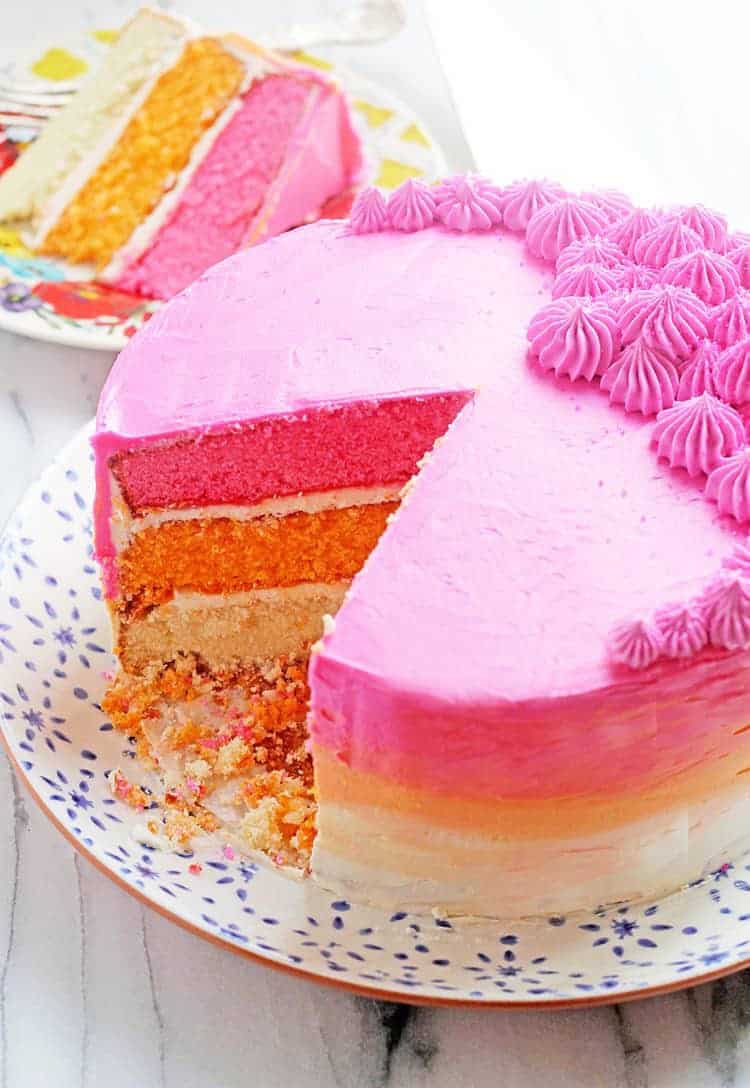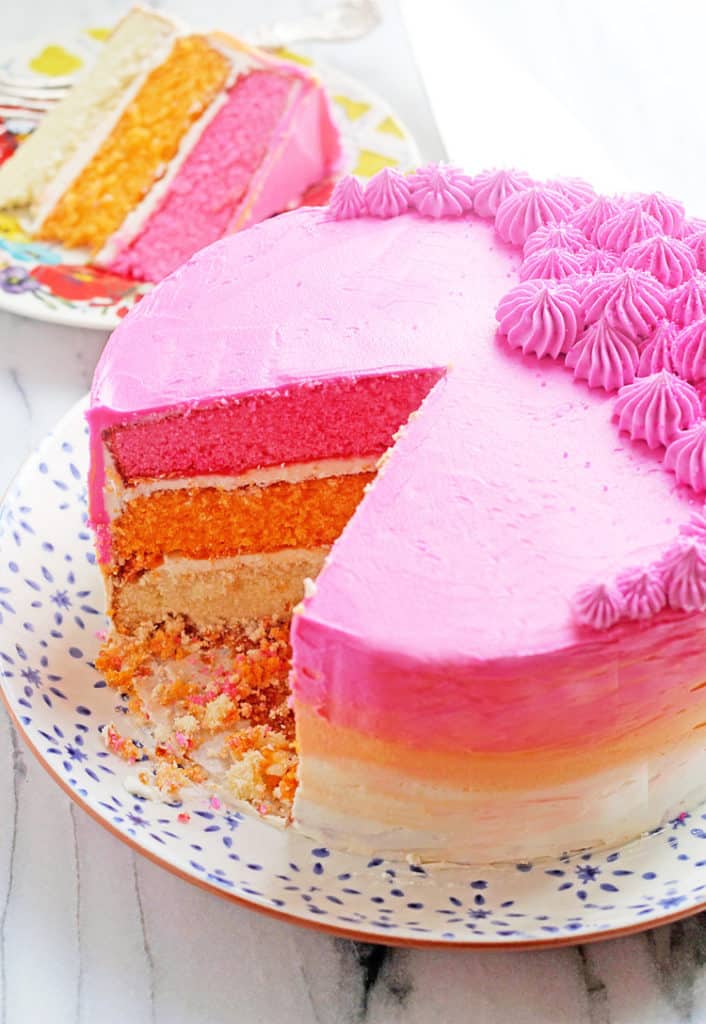 Of course being the crazy and zany person I am, I selected wild colors like hot pink and orange because I wanted to show you how to make an ombre cake that would truly stand out among all the rest. And this vanilla cake recipe with ombre treatments truly does! You don't have to use wild colors like I did. The great thing about this cake is how adaptable it truly is. You can use pastel colors or you can even choose one color and make varying shades of it. Go from light to dark or from dark to light but whatever you do, have fun!
So check out my easy vanilla cake recipe and instructions for how to make an ombre cake so you can begin having a bit more cake fun this spring!