Whip up your very own jar of blackened seasoning in less than 5 minutes! Vibrant herbs and spices come together to deliver big, bold flavors you will love!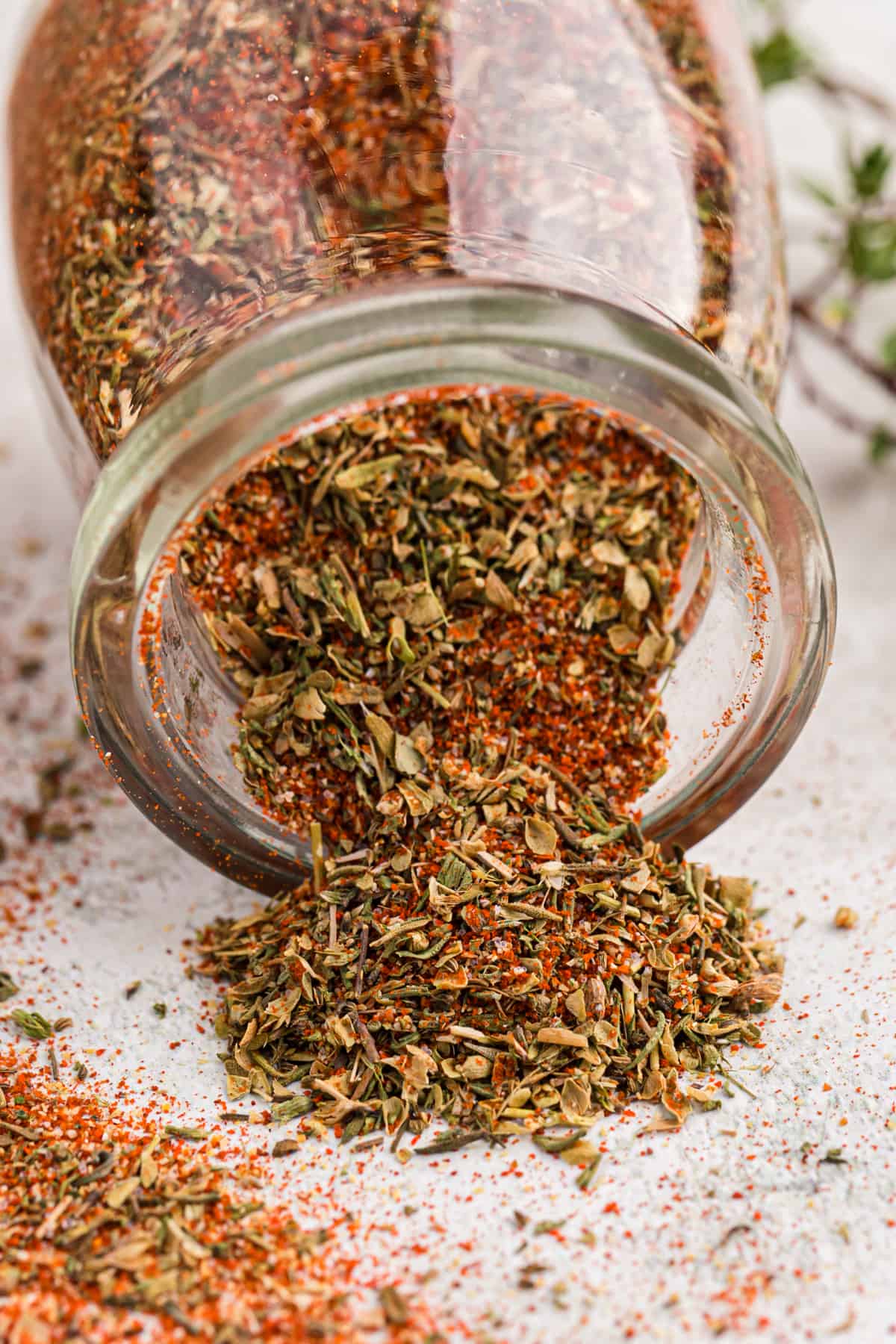 My first experience with blackened seasoning was on fried catfish at my Big Mama's house. Since then, I've been hooked on it and seem to add it to just about anything I can. Whether it's fish, chicken, or shrimp, the combination of these spices is out of this world!
This is my go-to recipe for blackened seasoning, but every chef has their own unique spin. You can use my measurements as a guideline, then make customizations to suit your own taste preferences!
What is blackened seasoning?
Similar to Cajun and Creole seasoning, blackened seasoning, also known as blackening seasoning, is a mixture of peppers, herbs, and other spices. Most versions incorporate ingredients like cayenne, paprika, garlic, onion, pepper, oregano, thyme, and salt.
While you can buy blackened seasoning from the store, I always recommend making your own. It's cost-effective, easy to customize, and way more flavor-intense!
What is blackening?
The term "blackening" describes a specific cooking technique common to Cajun and Creole cuisine. Typical proteins include chicken, fish, and shrimp, which are coated in butter and Cajun, Creole, or blackened seasoning.
The protein is then seared in a cast-iron skillet over high heat. This darkens the spices in the seasoning blend as it cooks, creating a dark, "blackened' crust, giving the food its characteristic look and taste.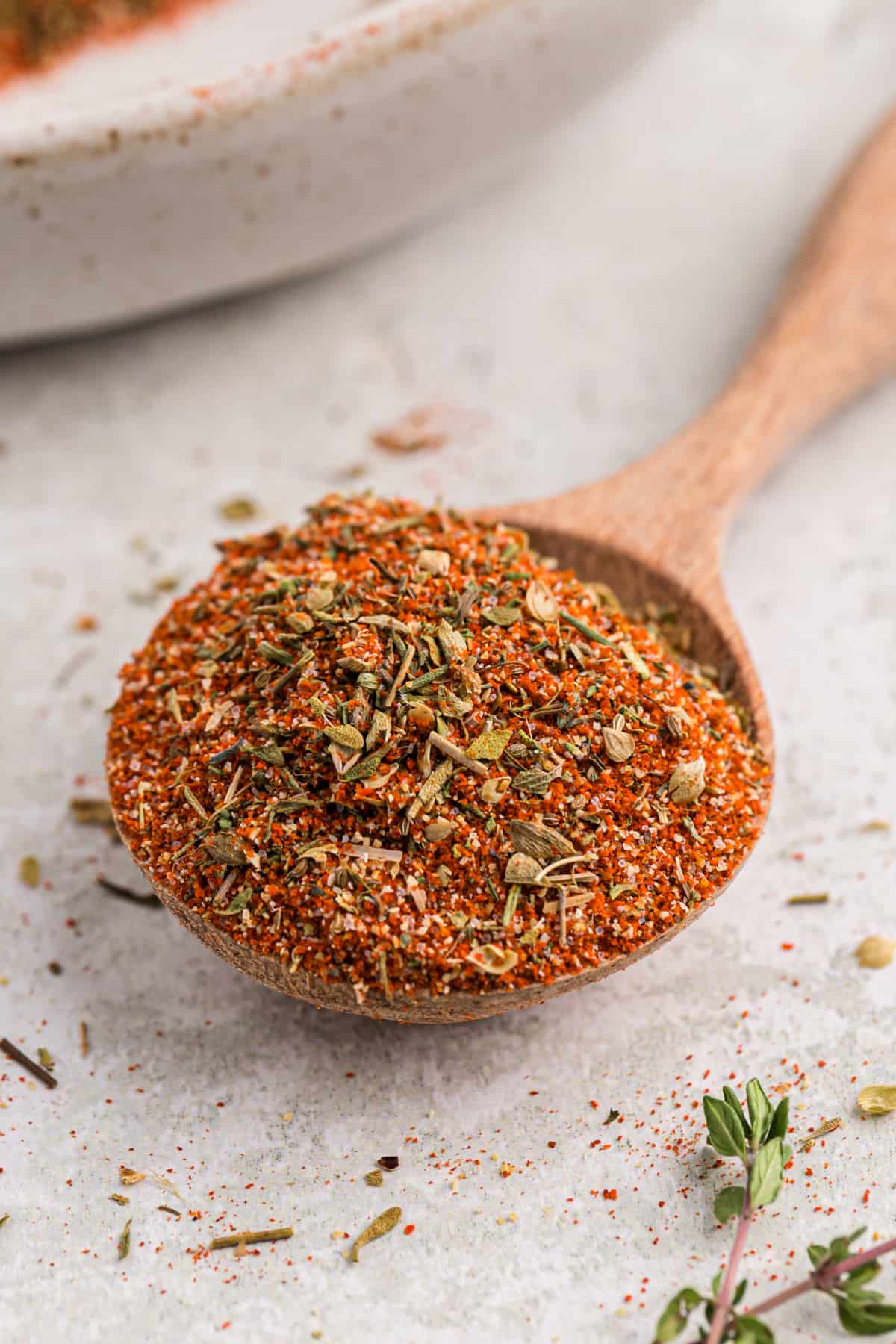 Cajun vs Creole vs blackened seasoning
All three spice blends are often used interchangeably and confused with each other, especially since they all usually contain pepper, garlic, onion, and paprika. But, there are subtle nuances to each one.
Cajun: Usually spicier with heavier use of cayenne and pepper.
Creole: Has a larger presence of herbs, like thyme and oregano, due to Spanish, West African, Caribbean, and Native American influences.
Blackened: Falls somewhere in the middle of Cajun and Creole seasoning.
As I said, these are general guidelines rather than rules. To be honest, it really depends on the person making the blend!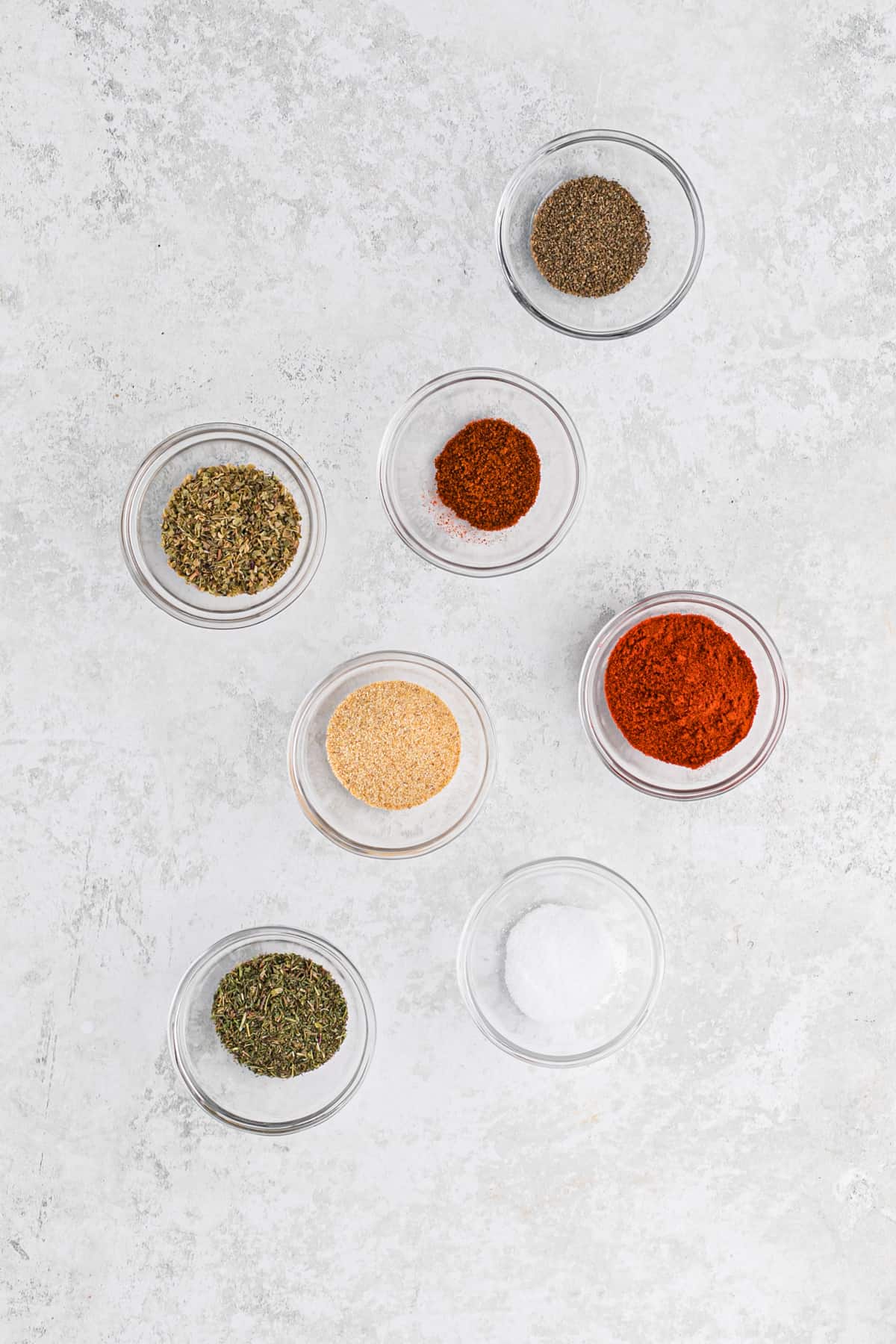 Ingredients
Paprika: My best piece of advice is to use smoked paprika in blackened seasoning. It amps up the smokiness and provides a TON of flavor! But, regular paprika works in a pinch.
Garlic powder: Garlic powder adds a pop of savoriness. Feel free to add onion powder as well!
Thyme: A dash of dried thyme provides an earthiness that holds up well to the blackening technique. Basil also works as a substitute for thyme.
Oregano: Combined with thyme, the pungent, slightly bitter taste of oregano perfectly balances out the peppers (paprika and cayenne).
Salt: I prefer adding salt right into my blackening seasoning. You can also leave it out, then add it on an individual recipe basis.
Celery seed: Instead of black pepper, I love to add celery salt to my seasoning for a bright, mildly peppery flavor with a bitter finish.
Cayenne pepper: I add just a touch of cayenne for slightly less spice than Cajun seasoning, but add more or less depending on your preferences.
How to make blackened seasoning
In a small bowl, mix the paprika, garlic powder, thyme, oregano, salt, celery seed, and cayenne pepper. Start small with the salt, then work your way up after mixing the seasoning.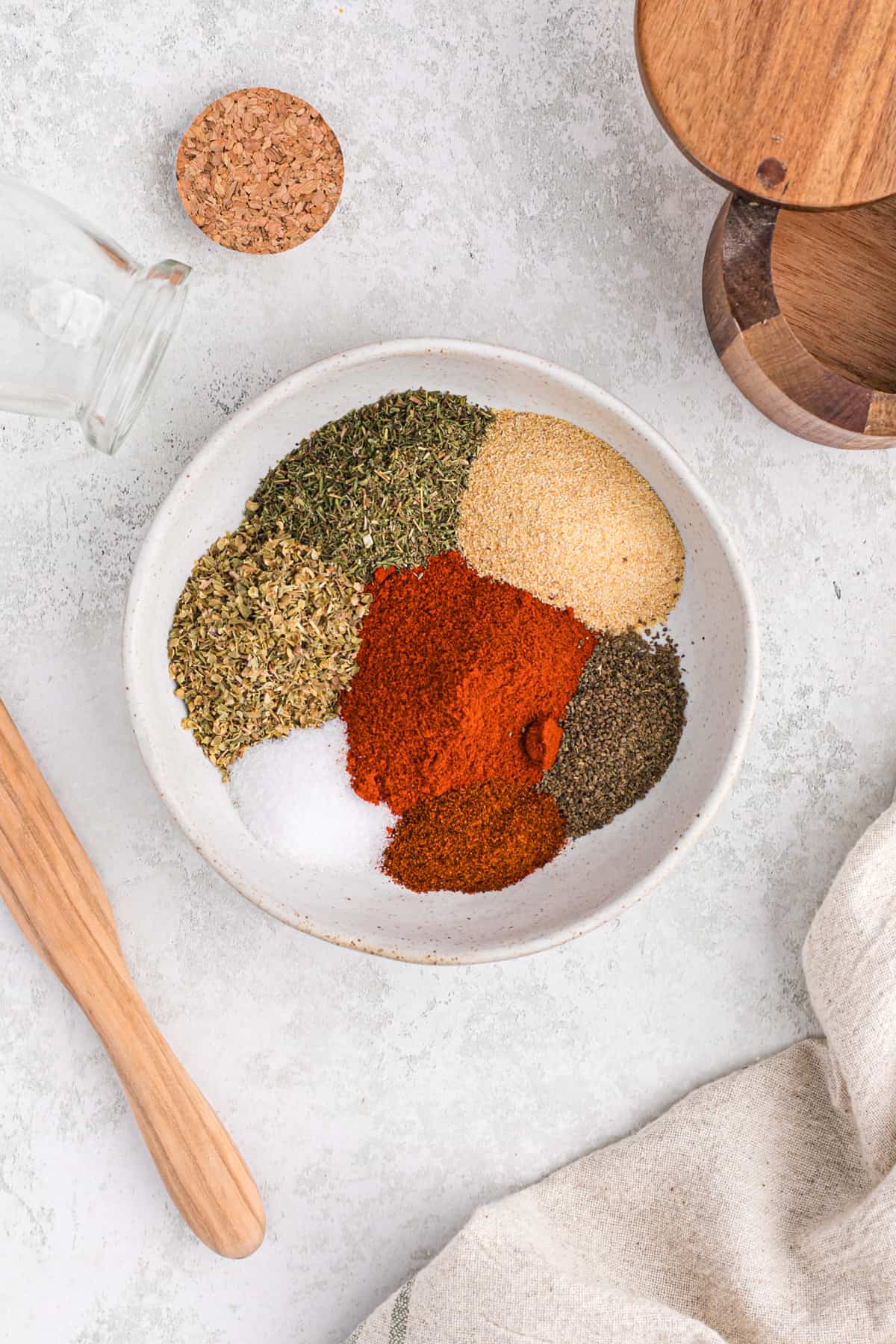 Transfer the seasoning to an airtight jar or container for storage.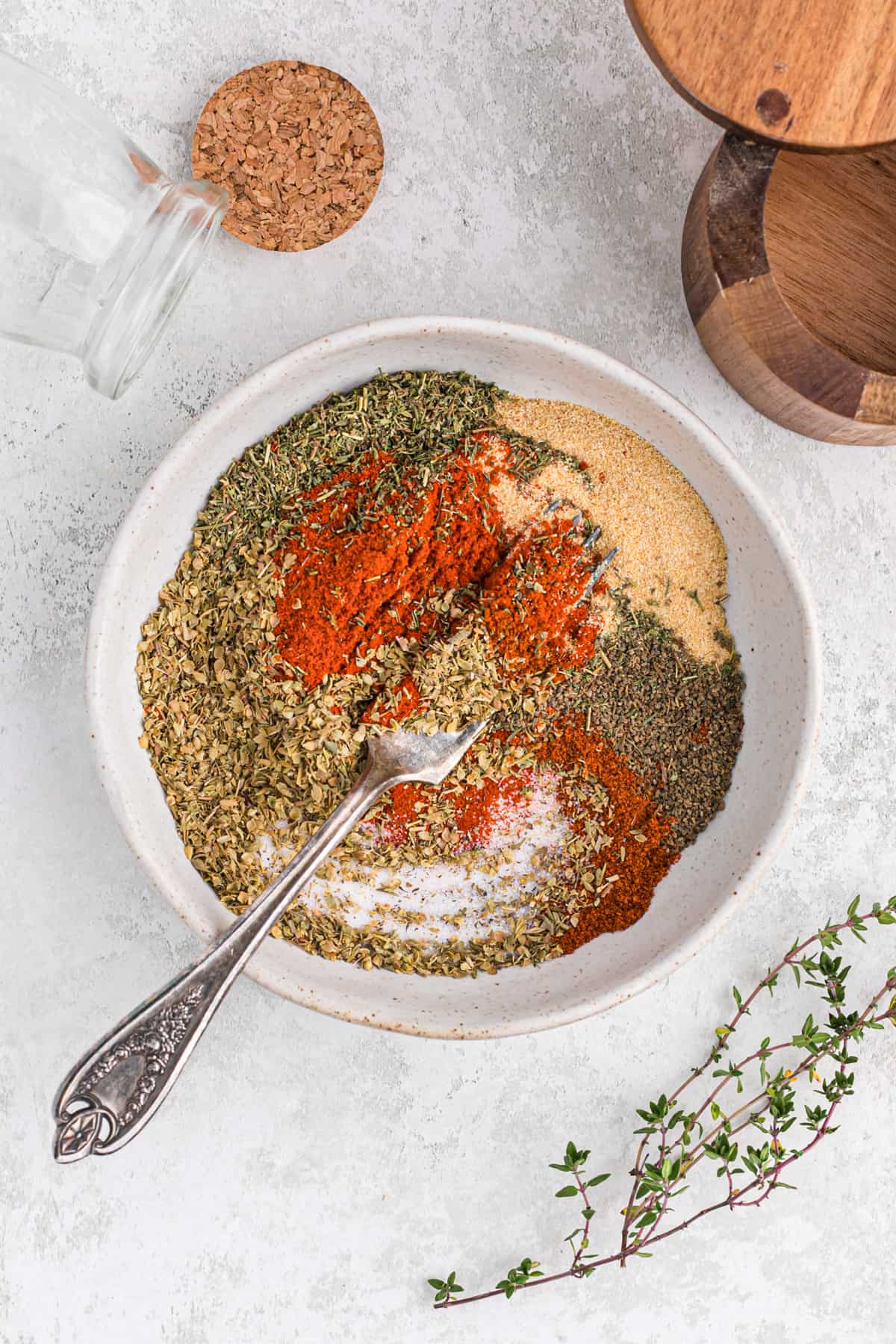 How to use blackened seasoning
Blackened seasoning is popularly used on fish and shrimp, but you can honestly use this spice on anything to provide a little more oomph! Test it out on some of these foods:
Protein: Shrimp, salmon, chicken, catfish, or beef.
Vegetables: Roasted potatoes, roasted carrots, or vegetable kabobs.
Corn: Serve some blackened seasoning over grilled corn on the cob.
Sauces: Spicy aioli or barbecue sauce.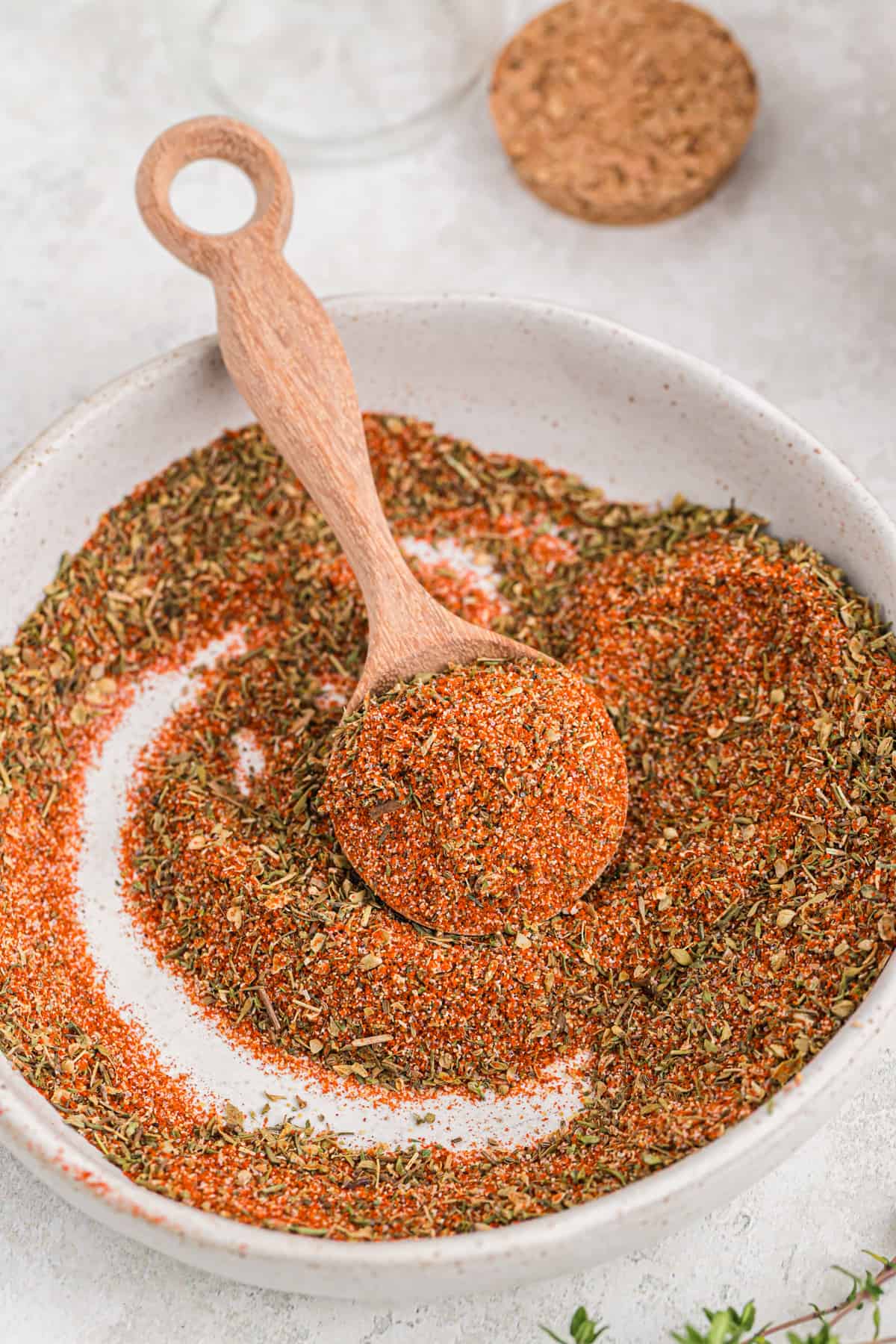 Recipe variations
Herbs and spices: Try using other herbs and spices like basil, cloves, allspice, spicier peppers, or cumin.
Sugar: To balance out the heat, mix a little sugar into the blend. I prefer brown sugar over regular sugar for a more complex taste.
Storage tips
Blackened seasoning will last for up to one year as long as it's stored in an airtight container and kept in a cool, dry place (like a spice drawer). I find that spices always stay the freshest when they're stored in glass jars.
Frequently Asked Questions
How do you use blackened seasoning?
You can use blackened seasoning to flavor shrimp, catfish, salmon, chicken, beef, or vegetables. Try it with recipes like my Blackened Catfish, Blackened Fish Recipe, Blackened Salmon, Blackened Chicken, or Blackened Shrimp Nachos.
Is blackening spice gluten-free?
Yes, blackening spice is completely gluten-free.
Why is it called blackening spice?
It's called blackening spice because the spice mix darkens (blackening) when it's cooked. Contrary to what some people think, the food is not actually burned.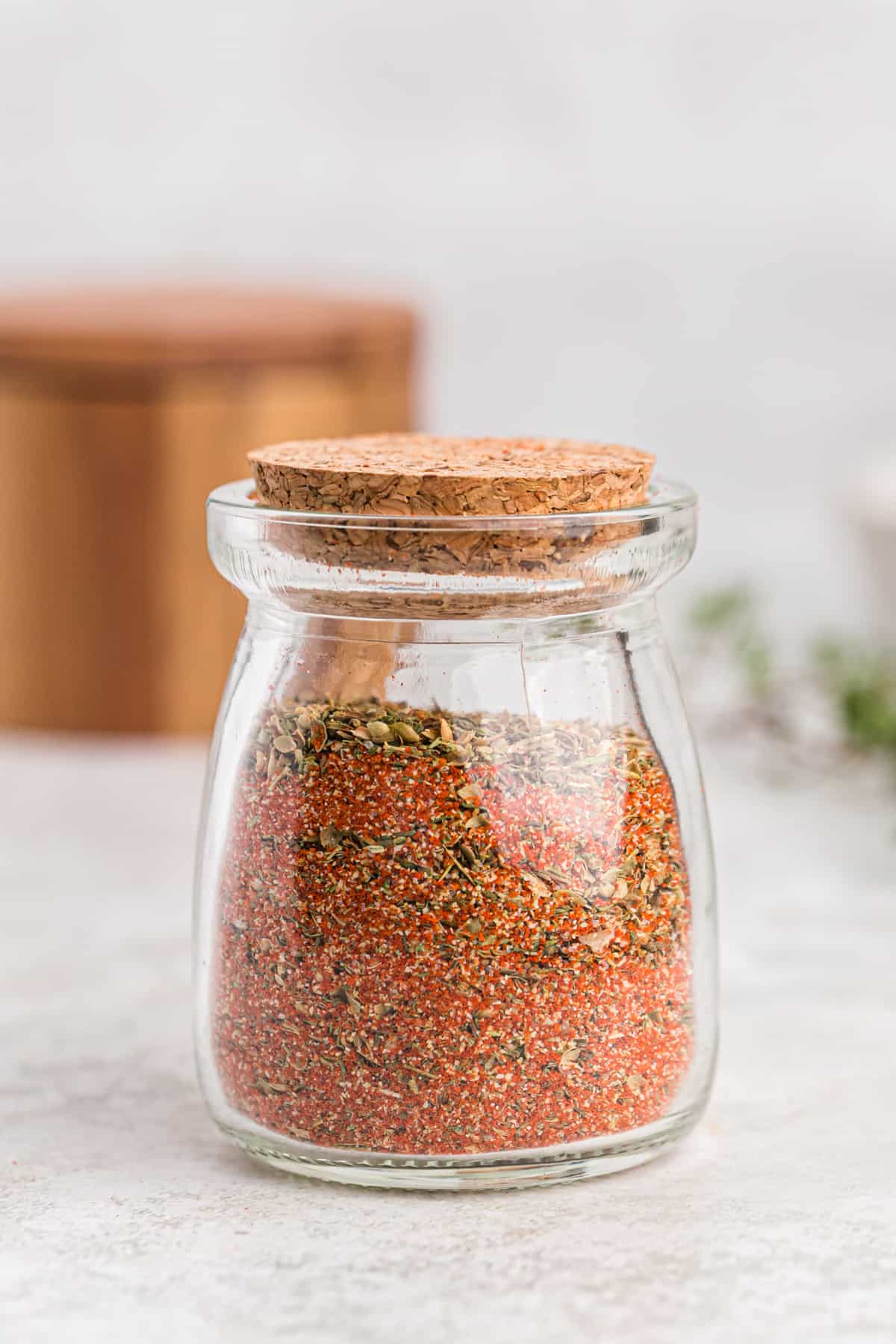 More Southern Deliciousness
For more Southern and Cajun recipes, try some of these GBC recipes: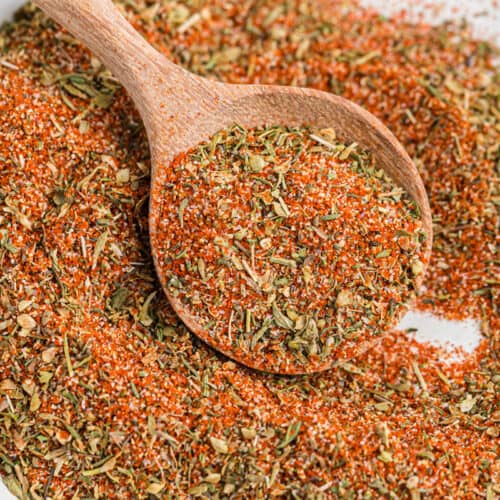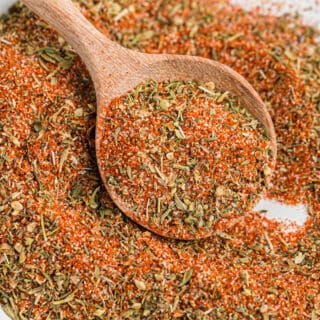 Blackened Seasoning
Create your own jar of homemade blackened seasoning in just 5 minutes. Imagine big bold flavors that will liven up all of your favorite foods.
Print
Pin
Rate
Ingredients
2

tbsp

paprika

use smoked if you have it

1

tbsp

garlic powder

1

tbsp

thyme

1

tbsp

oregano

1

tsp

salt

1

tsp

celery seed

3/4

tsp

cayenne pepper
Instructions
Mix together all seasonings until completely whisked and blended.

Add to an airtight container or jar and store in a cool, dry place.
Notes
Seasoning will last up to a year if stored in a cool, dry place in an airtight container.
Nutrition
Serving:
1
tablespoon
|
Calories:
12
kcal
|
Carbohydrates:
3
g
|
Protein:
1
g
|
Fat:
0.4
g
|
Saturated Fat:
0.1
g
|
Polyunsaturated Fat:
0.2
g
|
Monounsaturated Fat:
0.1
g
|
Sodium:
293
mg
|
Potassium:
72
mg
|
Fiber:
1
g
|
Sugar:
0.3
g
|
Vitamin A:
992
IU
|
Vitamin C:
2
mg
|
Calcium:
23
mg
|
Iron:
1
mg