This Kool-Aid Pie Recipe has only 4 ingredients and comes together in a flash! Choice your fave Kool Aid flavor and make this pie your very own! Just like with my Blackberry Lemonade Pie, Atlantic Beach Pie, Strawberry Margarita Pie, No Bake Strawberry Cheesecake Bars and My Blueberry Ice Cream, you can cool off all summer long!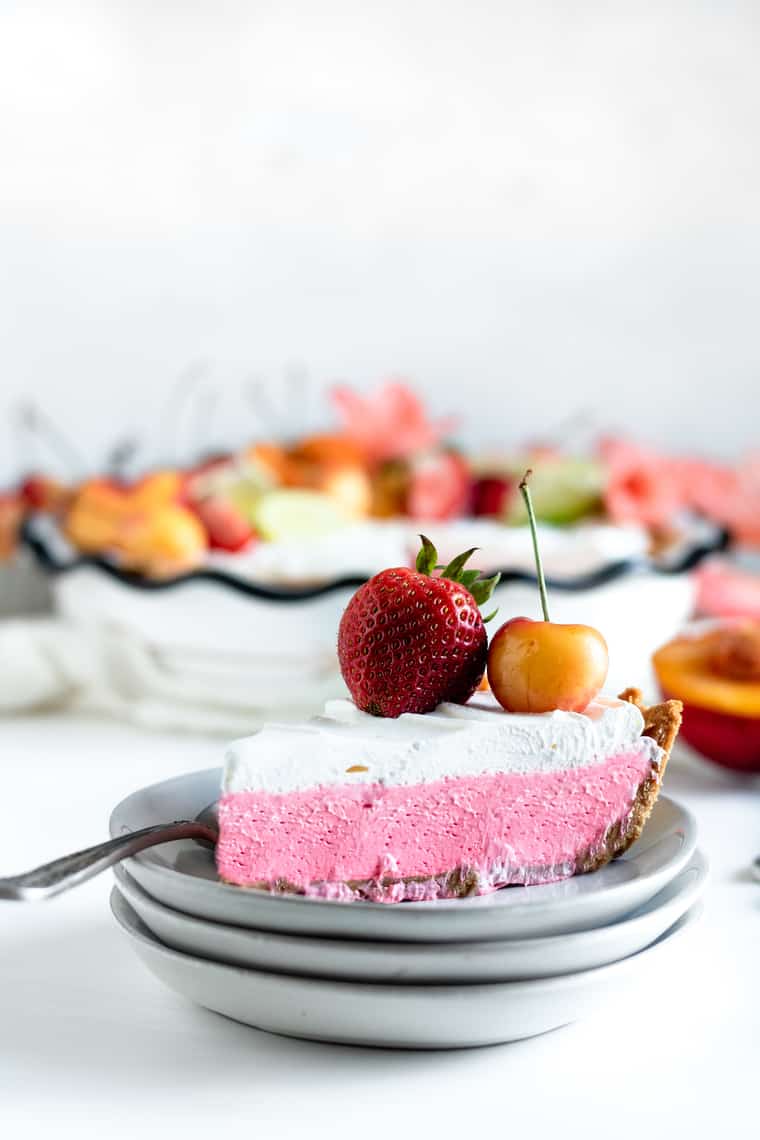 If your summers growing up looked anything like mine then you recognize the nostalgia that comes with a glass of ice cold Kool-Aid. When I was a girl I'd spend entire days during my summer vacations playing with cousins, neighbors and friends. We'd ride our bikes around the block, jump double dutch or jump through sprinklers being set off on lawns. Eventually, the sun would get too hot and we'd crave a sugary drink to energize us and cool us down. I could always count on there being a large pitcher of Kool-Aid in my refrigerator ready to be served. Grape, fruit punch or cherry variations were a staple in my house thanks to my mama, and as an adult I haven't completely given up the craving for it.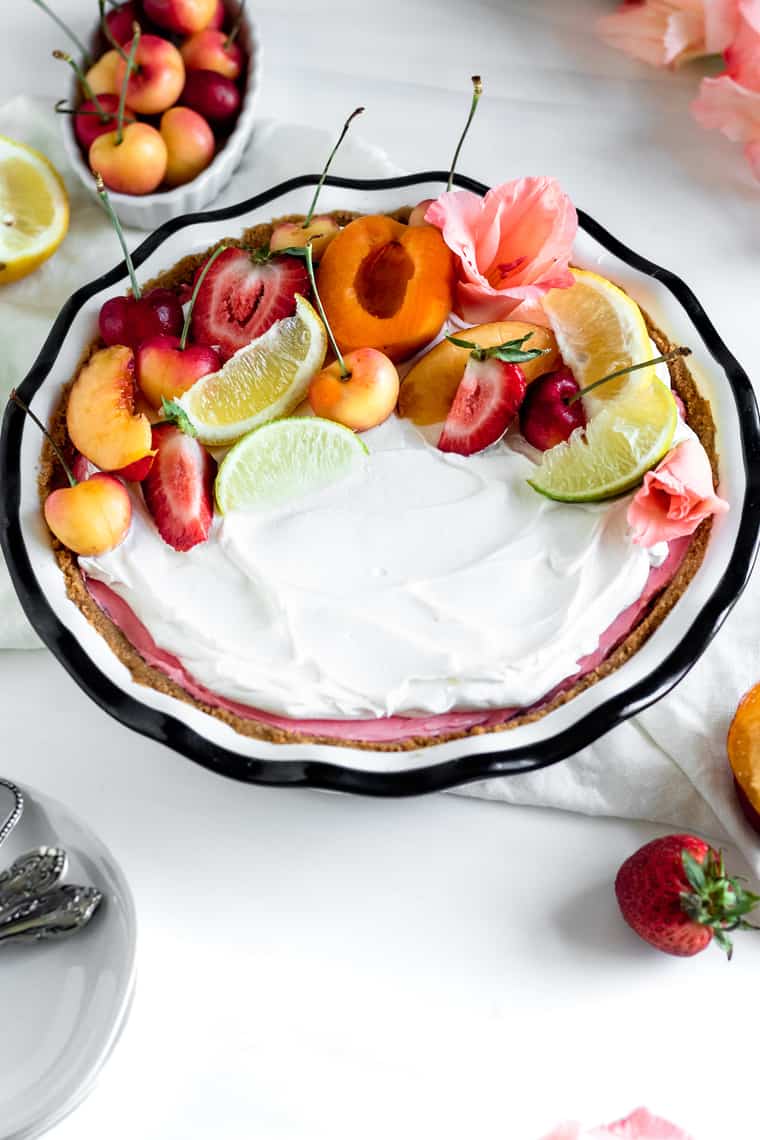 Years later, I still remember those days fondly, and I look forward to being able to watch my daughter Harmony make her own summer memories. Until then I'll relive my own past through the recipes that I share with you guys.Today, I'm sharing my recipe for Kool-Aid Pie.
WHAT IS KOOL-AID PIE?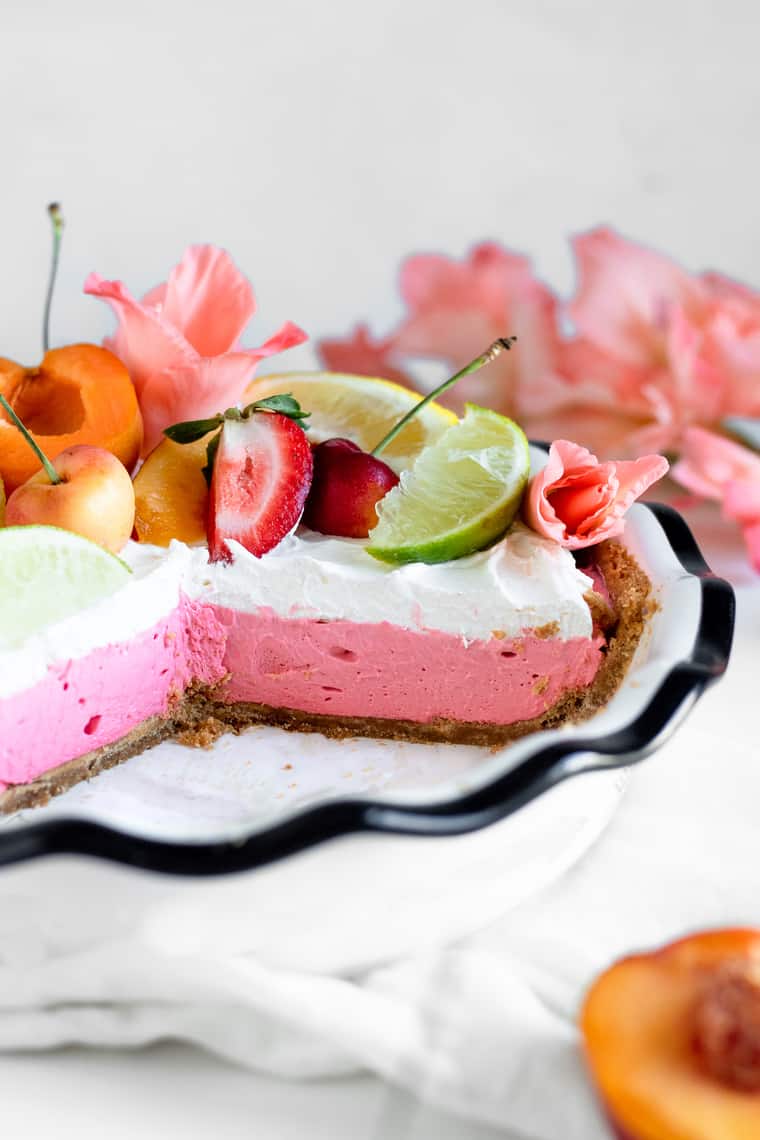 Kool-Aid pie is a simple no bake pie that requires just a few ingredients including Kool-Aid. Light, sweet and slightly creamy, this pie is a surprisingly refreshing treat perfect for the summer months.
The best part of this recipe is that it's totally customizable! You can use any Kool-Aid flavor of your choosing, and it's bound to be delicious.
The second best part is that it requires on a few things and a few minutes to pull this entire recipe together.
KOOL-AID PIE INGREDIENTS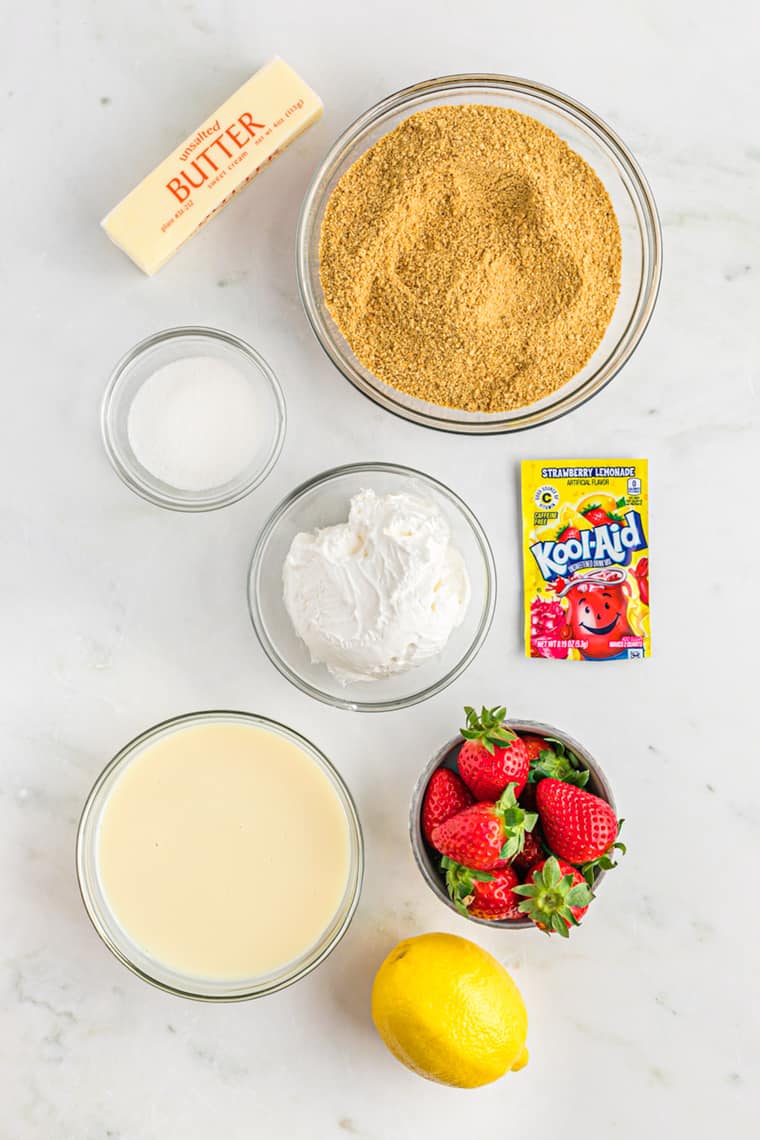 This pie literally has 4 components total!
Kool-Aid
Whipped Cream
Sweetened Condensed Milk
Pie Crust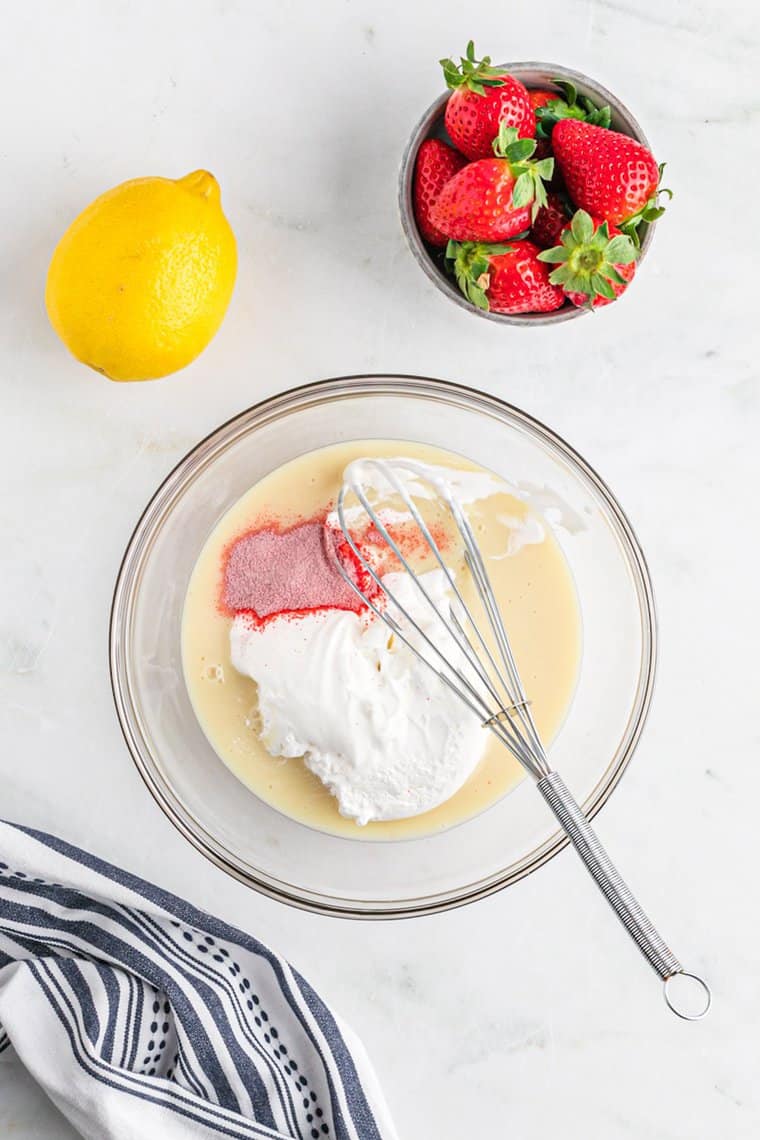 HOW TO MAKE KOOL-AID PIE
Start your pie with my graham cracker crust recipe here or cut down time and grab a store-bought.

NOTE: If making a homemade pie crust, make sure that it is cooled completely. If your crust is still warm it will melt your whipped cream mixture and the pie won't set properly.
I've got the best graham cracker crust recipe that will ensure a perfect crust with no cracks or crumbles! But of course, there's no shame in a store-bought crust because sometimes we just don't have the time for all of that y'all.
Next, stir your choice of Kool-Aid packet, whipped cream and condensed milk together until well blended. Be sure not to over-whip otherwise you'll lose the airiness in your mixture and create something a bit denser than intended.
Lastly, pour your pie filling into your graham cracker crust and place your pie in the refrigerator to set for at least 4 hours. Allowing your pie to set for this long allows it to come together and guarantee that each slice will come out clean rather than soupy.
WHAT FLAVOR OF KOOL-AID SHOULD I USE?
I prefer to use flavors that really pop in terms of flavor and also color.
These are the best that really bring those together:
Tropical Punch
Strawberry
Orange
Cherry
Grape
Summer is truly a time where I can allow myself to be a kid again. I'm still the girl that loves to hang outside with her friends, hop on a bike every now and then and enjoy my Kool-Aid. But I just can't resist trying something new and perhaps adding a bit of class to a childhood favorite. This pie is perfect for family cookouts or a quick weeknight dessert when you just need something a little extra sweet. Take a page from my book this summer, cut yourself a slice of Kool-Aid Pie and don't forget to be a kid once in a while.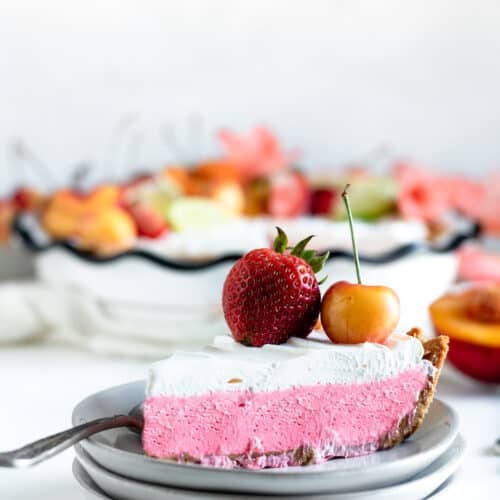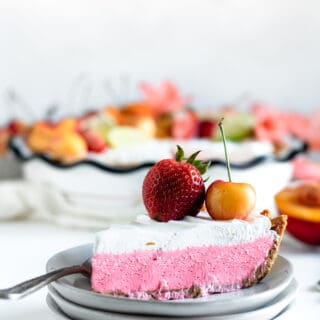 Kool Aid Pie
This Kool Aid Pie Recipe is the easiest and most delicious no bake dessert online!  The filling has only three ingredients and comes together in a flash!  Choice your fave Kool Aid flavor and make this pie your very own! 
Print
Pin
Rate
Notes
You can select any flavor of kool-aid you wish however when selecting faint flavors like lemon, you won't receive as much color.  
Be sure not to over-stir your mixture otherwise you'll lose the airiness in your mixture and create something a bit denser than intended.
Nutrition
Calories:
121
kcal
|
Carbohydrates:
16
g
|
Protein:
1
g
|
Fat:
6
g
|
Saturated Fat:
1
g
|
Cholesterol:
2
mg
|
Sodium:
107
mg
|
Potassium:
34
mg
|
Fiber:
1
g
|
Sugar:
6
g
|
Vitamin A:
15
IU
|
Calcium:
16
mg
|
Iron:
0.6
mg