Sweet Potato Pound Cake recipe: Perfectly moist and tender with a sliced brown butter glaze.
This is a quick yet exciting post. I am beyond honored to be featured on Design Sponge in their "In The Kitchen With.." series this week. There are a few iconic websites that I adore and have adored for years. Design Sponge is definitely one of them so this is a very cool moment indeed.
I shared a lovely Sweet Potato Pound Cake Recipe with a spiced brown butter glaze recipe. Because pound cake was the first recipe I ever learned to bake, this recipe is quite a special one for me. It brings together my fondness of pound cake and also my love and history with sweet potatoes, which were such a big part of my upbringing.
You can find the full Sweet Potato Pound Cake recipe and the gorgeous images of my pound cake by Kristina Gill HERE. Thank you once again Design Sponge. I can't wait to share again!
If you want more pound cake recipes, click HERE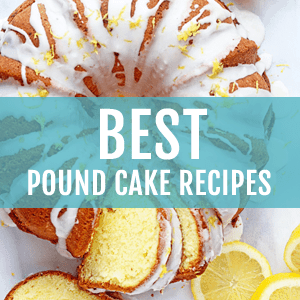 Sweet Potato Pound Cake on Design Sponge
Author:
Jocelyn Delk Adams of Grandbaby Cakes
Ingredients
For the Cake:
1 stick unsalted butter, at room temperature
½ cup brown sugar
½ cup granulated sugar
1 cup mashed roasted sweet potato
2 large eggs, at room temperature
1½ cups sifted cake flour
1 teaspoon baking powder
¼ teaspoon baking soda
¼ teaspoon salt
½ teaspoon ground cinnamon
¼ teaspoon nutmeg
1 teaspoon pure vanilla extract
For the Spiced Browned Butter Glaze:
½ stick butter, unsalted
1¼ cup powdered sugar, sifted
1 teaspoon pure vanilla extract
¼ teaspoon ground cinnamon
2 tablespoons milk
Instructions
Preheat oven to 350 degrees.
To the bowl of your mixer, add butter, both sugars and sweet potato. Cream ingredients on high until fluffy and smooth, about 4-5 minutes.
Add eggs one at a time into the mixture.
Next turn mixer speed to slow and slowly add in cake flour, baking powder, baking soda, salt, ground cinnamon and nutmeg, beating after each addition.
Lastly, add in vanilla extract and beat on slow speed until mixture is smooth.
Spray loaf pan with non-stick baking spray and pour cake batter into pan.
Begin checking the cake to see if it is done after 35 minutes. Bake for 35-50 minutes, some ovens may take longer. The cake is done when a toothpick or cake tester inserted in the center of the cake comes out clean. Remove cake from oven and allow it to cool for 10 minutes in the pan. After ten minutes, gently remove cake from its pan and place it on a wire rack to cool completely.
For the glaze, add butter to a small saucepan and carefully melt over medium low heat on your stovetop. Continue to watch until the butter turns a golden brown color and the smell is sort of nutty. Once butter gets to this point, quickly remove and whisk in powdered sugar, vanilla extract, ground cinnamon and milk until mixture is smooth and pourable.
Drizzle glaze over completely cooled cake and serve.