We're exploring all the delicious and comforting flavors that make Southern baking so great. We've got classic pound cake recipes passed down through families and some new twists that'll make you want more. This collection of pound cake recipes is going to take you on a tasty adventure you'll want to share!
If there is one thing I know (my name is Grandbaby "Cakes" after all), it is good cakes, and especially Pound Cake Recipes!  The first cakes I learned to make were the pound variety.
So I am so excited to share with you some of the very best pound cake recipes the internet has to offer. I hope you enjoy!!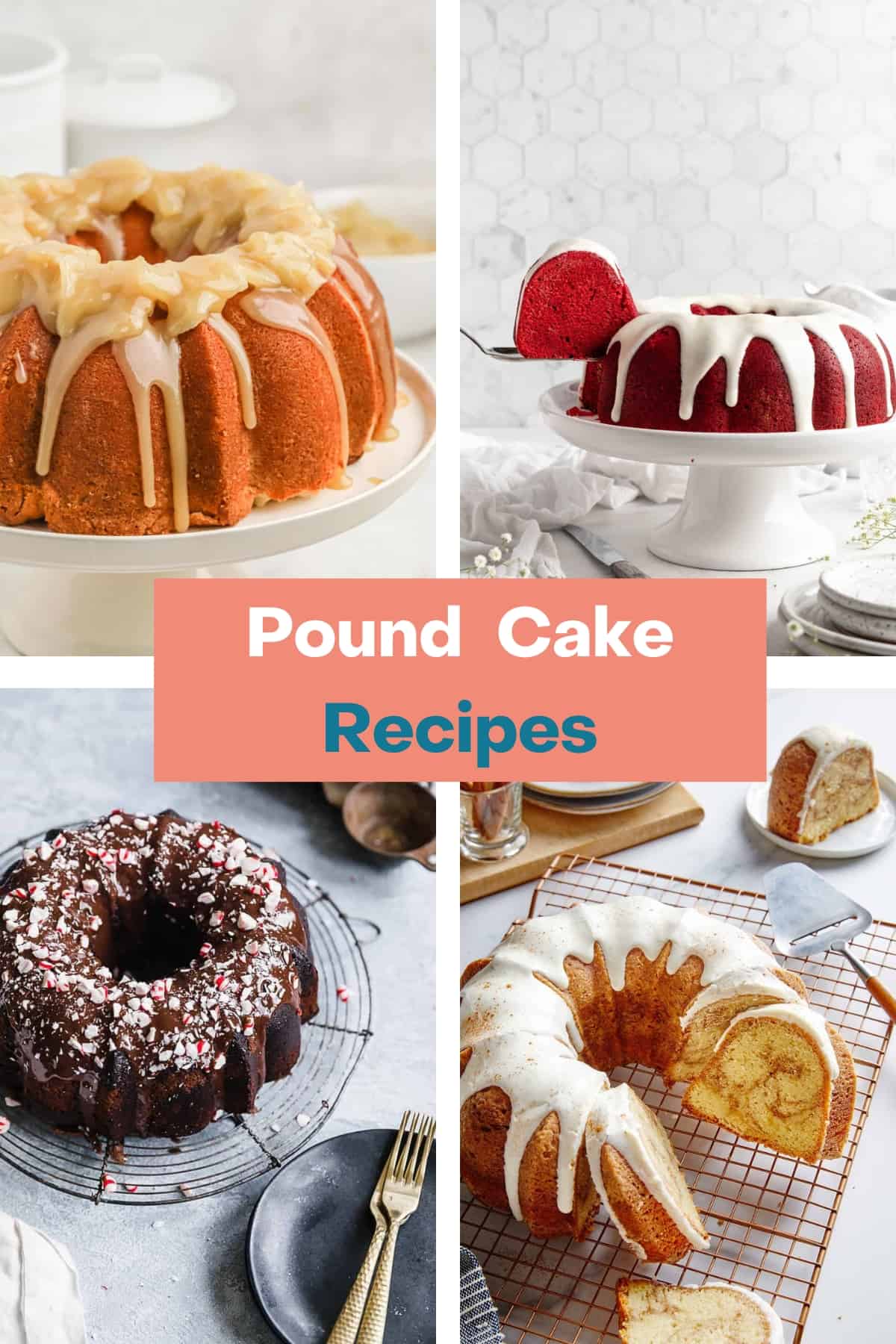 Why You'll Love My Pound Cakes
Tried and True Recipes: Each recipe has been tested and perfected, guaranteeing you a delicious and successful baking experience every time.
Easy-to-follow instructions: Clear, step-by-step instructions will ensure that even beginner-level bakers can create the perfect pound cake without a hitch.
Variety: There's a flavor for every mood and occasion!
Homemade with Heart: Every recipe is made and crafted with love and care, bringing that touch of homemade goodness to every bite.
Tips for making the best pound cakes
Don't rush mixing – Overmixing your cake batter can result in a dense and tough crumb. When mixing, think of pancake batter, a few lumps here and there won't hurt anyone.
Room temperature ingredients – Ensure your butter, eggs, and dairy products are all at the same temperature. This will allow the mix to come together more smoothly without overmixing.
Measuring ingredients accurately – Oftentimes a cake or cookie can become too dry because the flour wasn't measured accurately. Using the proper tools to measure dry versus wet ingredients can also make a difference. I will often use cake flour in my cakes, and while this isn't a common ingredient in everyone's pantry, you can easily make your own cake flour!
Checking for doneness – A toothpick or skewer inserted into the center of your pound cake is best for checking for doneness. If it comes out clean with just a few moist crumbs, then your cake is done. Do keep in mind for cakes that have a filling, or other added ingredients that add moisture, you may want to check a couple of different spots. It's common to puncture fruit or filling and mistake the cake for being underdone.
Flipping out your cake – We all want to eat our cake as soon as we can, but it's very important to give pound cakes enough time to cool before turning them out. Turn it out too soon and you might have some broken pieces the same is also true if you turn it out too late. Give the cake 10-15 minutes of cooling time before turning it out. Prepping your cake pan is very important as well, my Homemade Cake Release is perfect for making sure you don't have any bits sticking to the pan.
Putting Together A Dessert Menu
Creating a dessert menu with your pound cake as the star allows you to showcase your dessert with other complementary treats creating a well rounded dessert experience.
Balance the flavors: Pair a rich chocolate cake with the sweet tartness of strawberries. Or a sticky caramel with a smooth and creamy vanilla ice cream.
Consider the season: Pair seasonal ingredients and like desserts together. Spiced cakes will pair well with apples, pumpkins, and sweet potatoes.
Mini options: Offer mini pound cakes, or even a variety of slices to allow your guests to try different flavors.
Accompaniments: Serve complementary ice cream, sauces, custards, or fresh fruits to enhance your cakes and your dining experience.
Classic Flavor Pound Cakes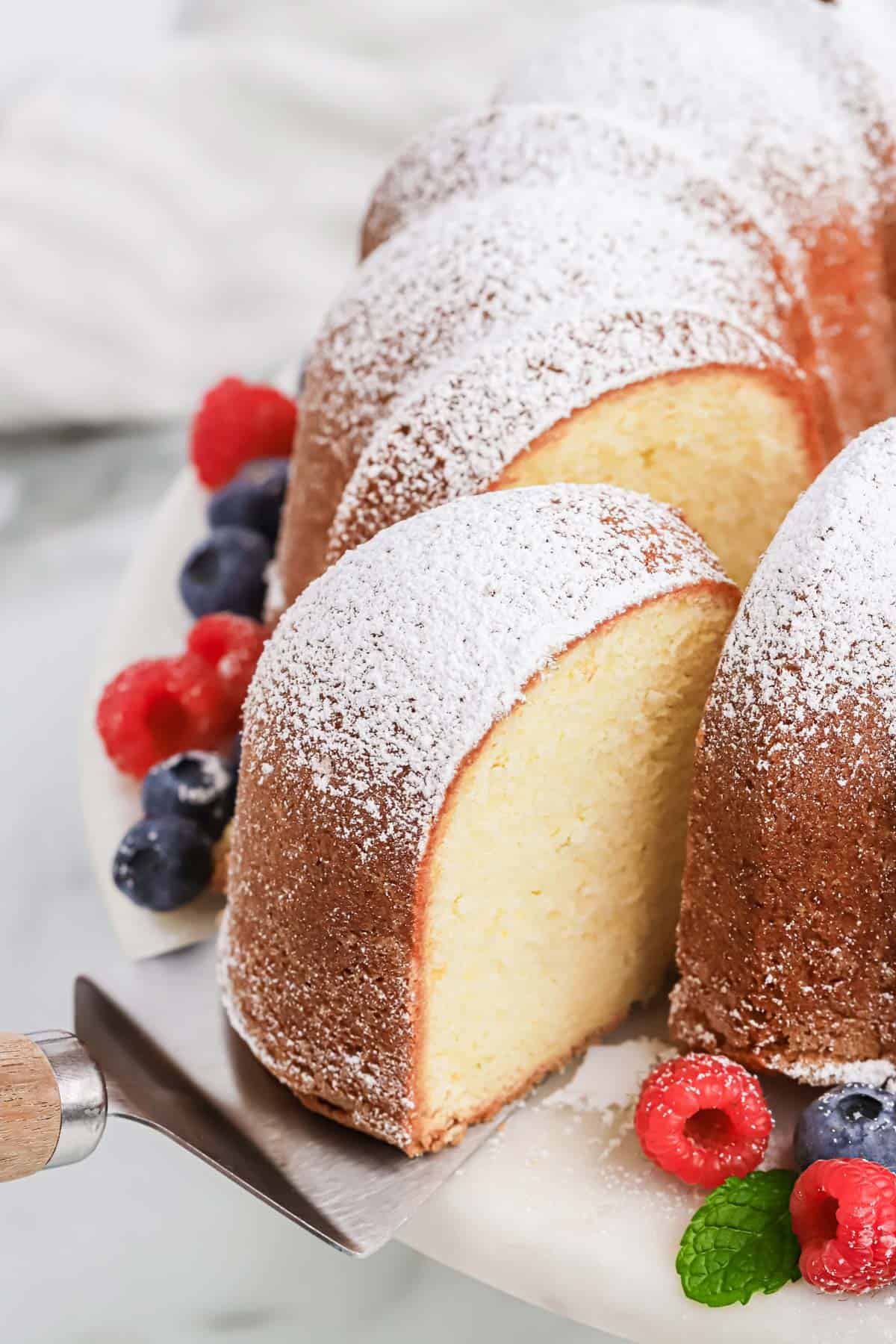 Fruit Infused Pound Cakes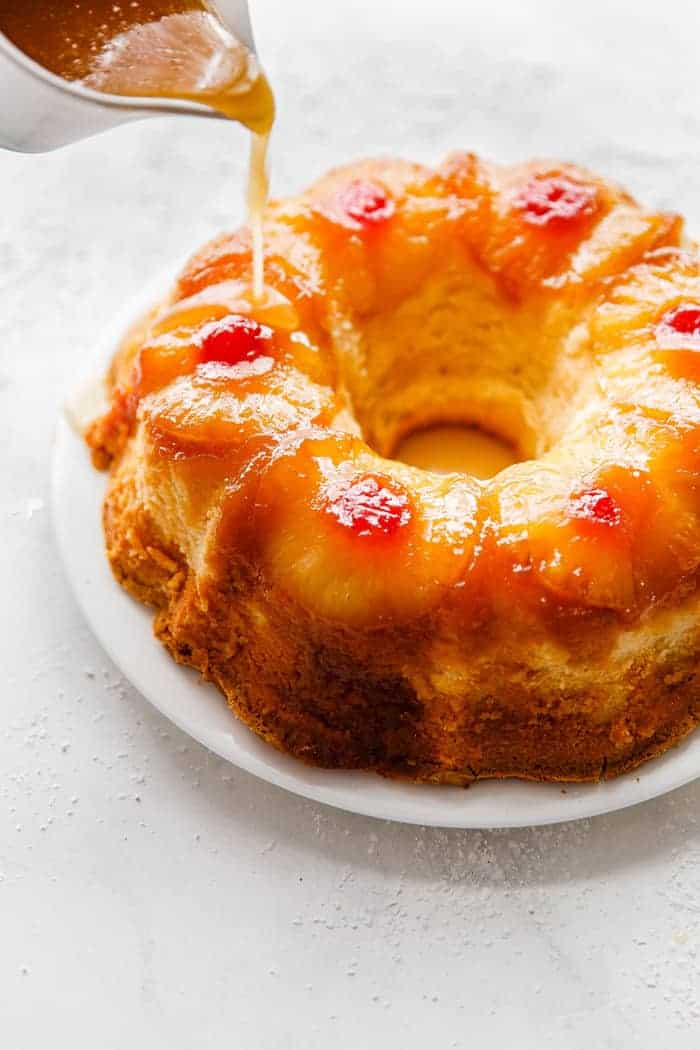 Decadent Chocolate Pound Cakes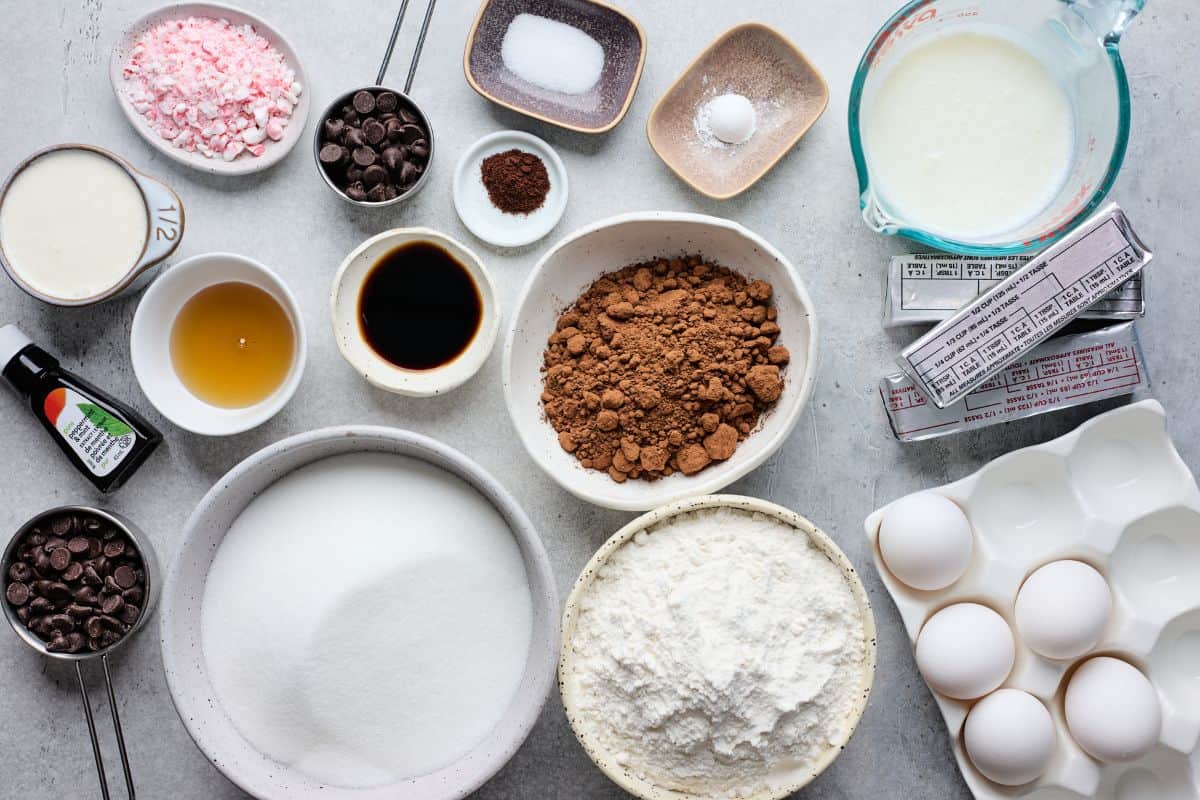 Spiced Pound Cakes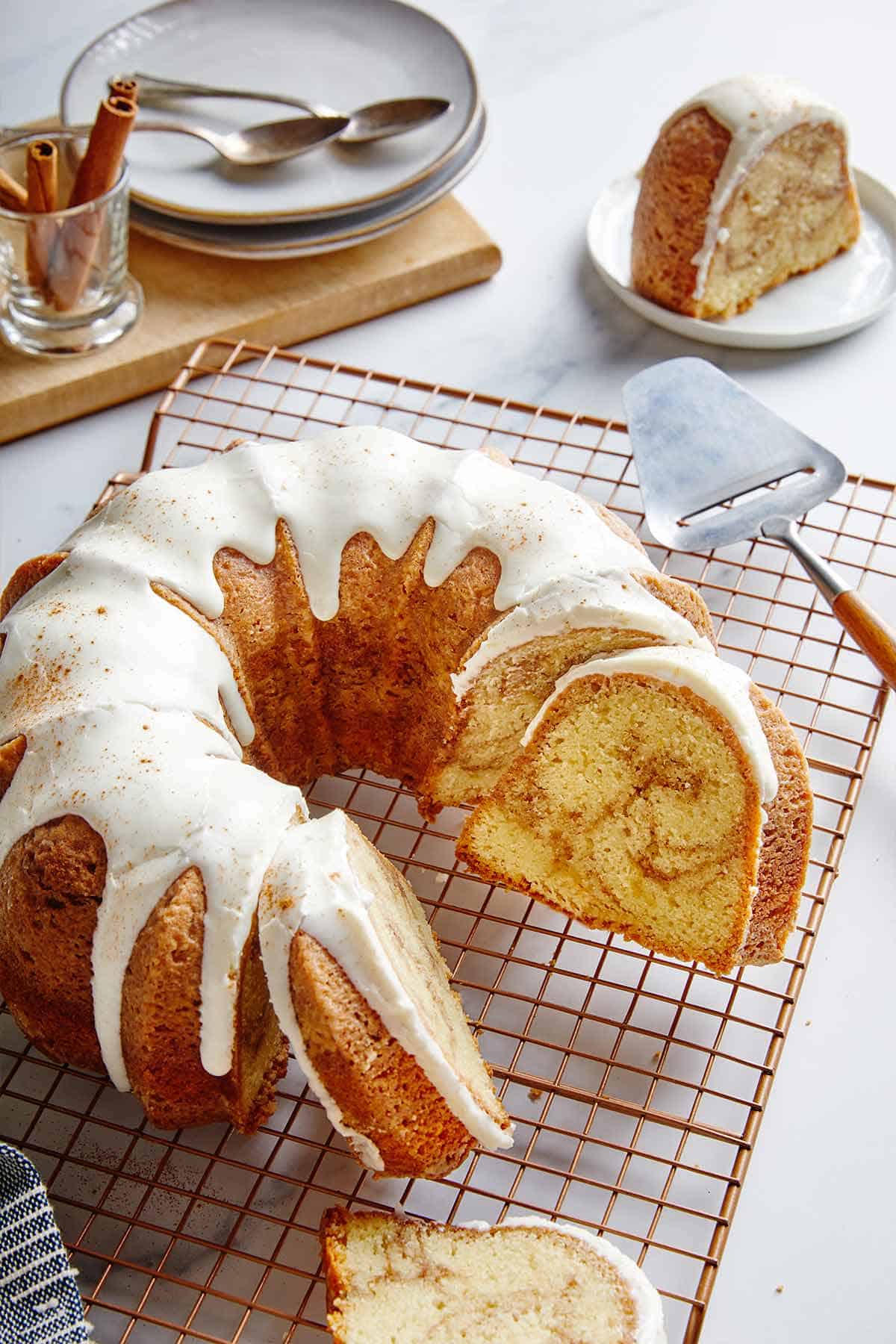 Veggie Pound Cakes
Unique Pound Cakes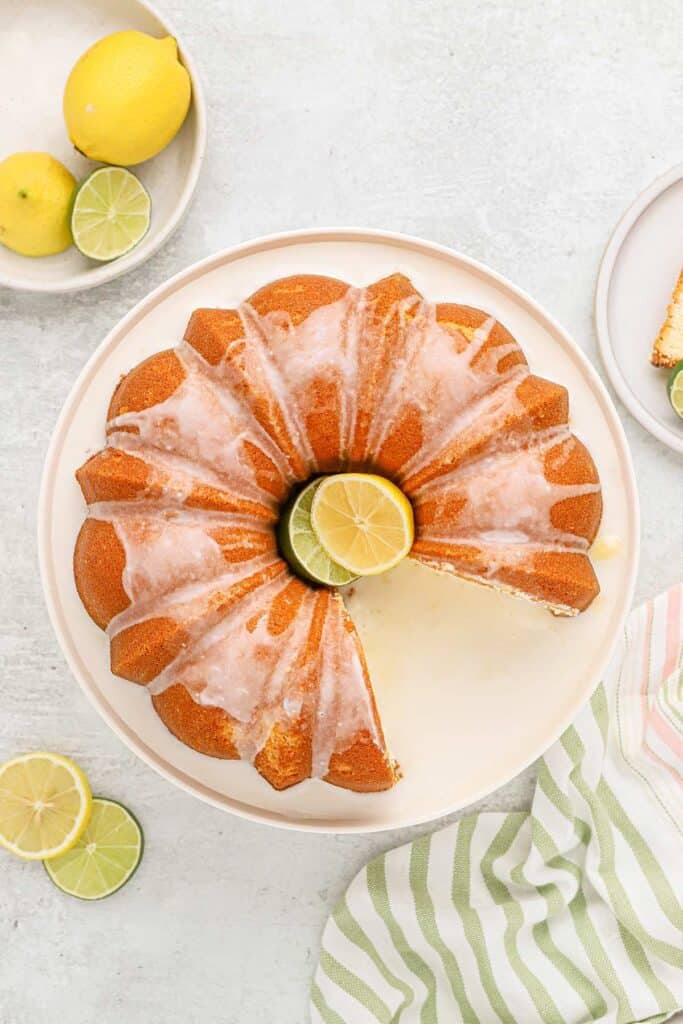 How To Store Pound Cakes
Refrigeration: For cakes with dairy-based frosting or icing, storing them in the refrigerator is important. Wrap them tightly in plastic wrap, or use an airtight cake box for storage. The cake will keep fresh for 3-4 days in the refrigerator.
Freezing: Freezing your cake is most ideal if you have to make one ahead of time without a topping, or if you plan on keeping it longer than 3-4 days. For whole cakes, wrap them tightly in plastic wrap and store them in the freezer for 2-3 months. For freezing leftover cakes, it's ideal to cut the cake into slices and freeze individual slices. Wrap each slice in plastic wrap and place the slices in a freezer-safe bag or container.
Thawing: Thaw whole cakes overnight in the refrigerator. Individual slices should thaw after a couple of hours.
No time to bake?
You can get my cakes delivered right to your house! Grab one of these today: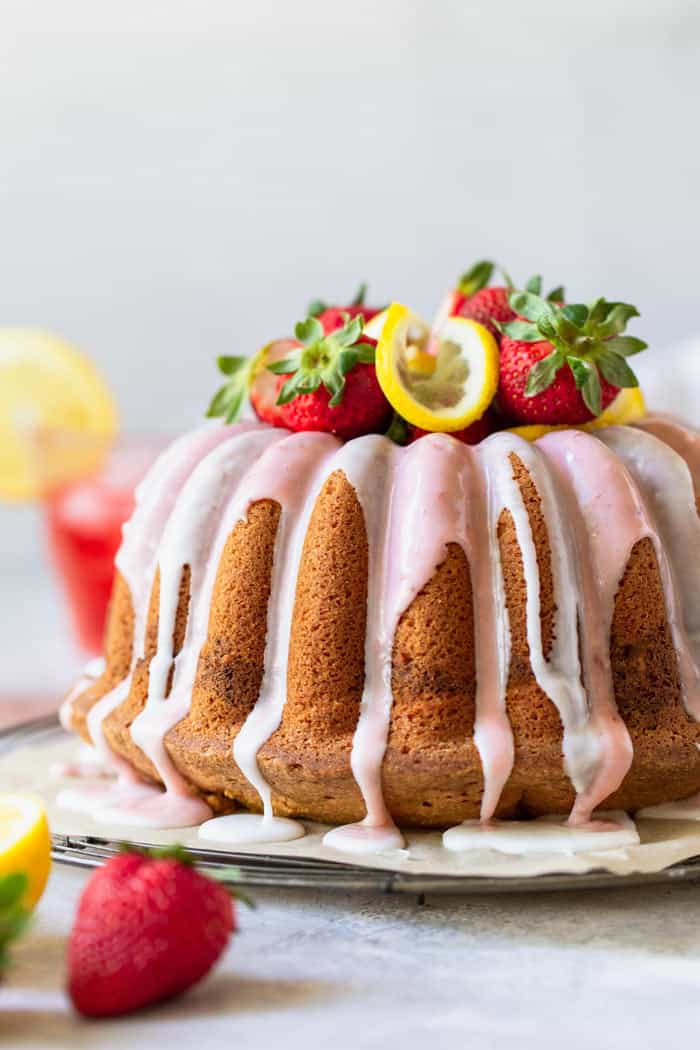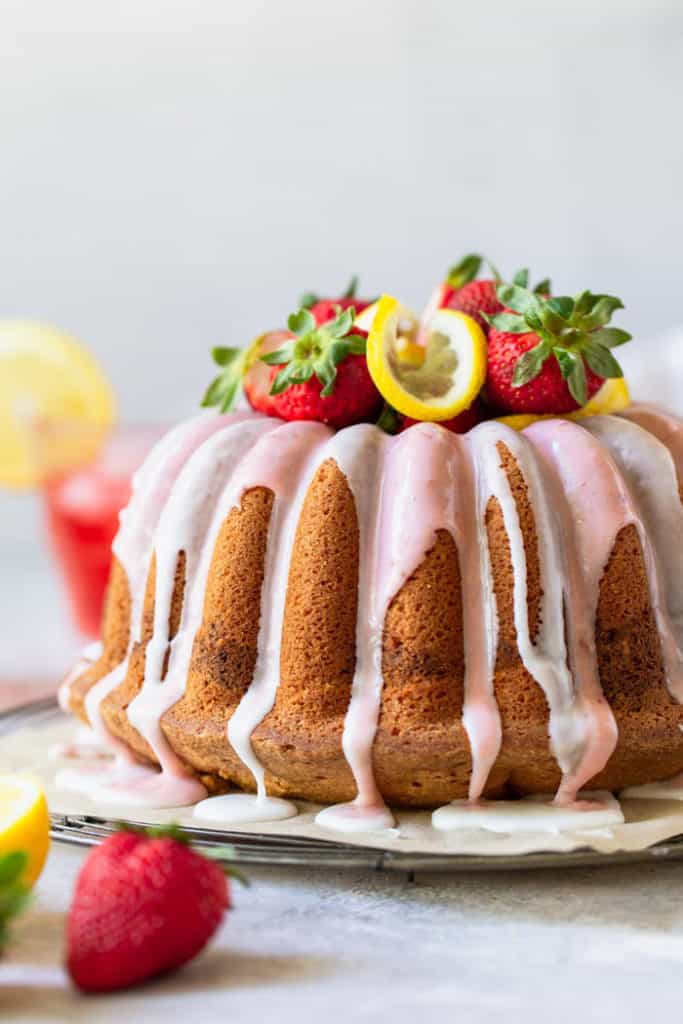 Frequently Asked Questions
Why is my pound cake dense or heavy?
Overmixing your cake batter or using too much flour is likely the cause of dense pound cakes. It's important to mix the ingredients until they are just combined.
How do you keep a pound cake moist?
During preparation make sure you don't over-mix the batter and don't over-bake your cake. Then when it's cooled store it in a container or wrapped up tightly to prevent any air from drying it out.
How do I keep my bundt cake from sticking to the pan?
Use a non-stick baking spray or shortening to coat the inside of the Bundt pan. Make sure to cover every nook and cranny of the pan. Then sprinkle it lightly with flour before adding your cake batter. Inverting a slightly cooled cake over a wire rack allows gravity to help remove it from the pan without breaking. If it seems to be a bit resistant, allow it some time to keep cooling.
Cake I make pound cakes in advance?
Yes! This is especially great for larger events when you need to focus on other things the day of. Simply bake your cake, let it cool, wrap it in plastic wrap, and depending on when you need it either freeze or fridge it until then. Let it thaw or come to room temperature before serving.
Whether you love the old-school pound cake recipes or want to try something new, there's a pound cake for you! There's such a huge variety of recipes here, you will absolutely find one or two that you love! Let's be honest, the best part of baking is not just eating what you made but sharing it with your loved ones.
Full List of Beautiful Pound Cake Recipes
Pound Cake Recipes
We're exploring all the delicious and comforting flavors that make Southern baking so great. We've got classic pound cake recipes passed down through families and some new twists that'll make you want more. This collection of pound cake recipes is going to take you on a tasty adventure you'll want to share!