Caramel Apple Pound Cake – If you love apples and if you adore caramel, this cake is for you. The caramel apple pound cake is perfection in every possible way.
A few months ago, I came up with an idea for a caramel apple pound cake recipe but didn't think twice about it since I couldn't get past the fact that apples would actually have to be involved. If you read this post, you know I'm not a fan of apples. They just never rocked my world.
Well, this week I am pleased to report that after creating this recipe, I actually enjoyed an apple! Hooray! Actually that's not the full truth. I had to saute it in butter, sugar, vanilla, rum, heavy cream and lemon juice until warm, caramelized, and tender to actually like it but that's not the point. The point is I enjoyed it.
This is the perfect cake to serve to someone special this fall season. It would also make a wonderful addition to your Thanksgiving Day dessert table. I served it at an event this weekend, and it was definitely a crowd pleaser! I gotta say this pound cake kicked butt, even with the apples added. That's saying a lot for a non-apple fan.
If you want more pound cake recipes, click HERE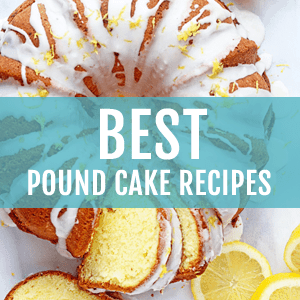 Caramel Apple Pound Cake
Ingredients
For the Pound Cake
1 package cream cheese
2 tablespoons shortening
3 sticks butter
3 cups granulated sugar
6 large eggs
3 cups sifted cake flour
2 tablespoons vanilla extract
For the Sauteed Apples
4 granny smith apples, peeled and sliced thinly
1 1/2 teaspoons lemon juice
1/4 cup butter
1/2 cup sugar
1 teaspoon vanilla extract
1-2 tablespoons rum
2 tablespoons heavy cream
For Aunt Bev's Caramel Icing
1 stick butter
1 12 ounce can evaporated milk
1 cup granulated sugar
1 teaspoon vanilla
Directions
For the pound cake
Preheat oven to 325 degrees. Add room temperature cream cheese, shortening and butter to large mixing bowl and begin creaming until smooth. Slowly add sugar to bowl and cream until light and fluffy. Add one egg at a time and mix until incorporated. Slow mixer to slower speed and add flour one cup at a time into bowl until just incorporated. Do not overbeat at this point. Add vanilla extract to bowl and mix. Once everything is incorporated, pour cake batter into greased and floured or baking sprayed bundt or tube pan. Bake for 1 hour and 20-25 minutes.

For the apples
Melt butter and lemon juice in pan over low heat. Add sugar, mix and turn heat up to medium heat. Watch until butter and sugar mixture begins to turn a caramel brown color which takes up to 8 minutes (make sure you do not burn!!). Add in thinly sliced apples, cream, vanilla extract and rum and cook until tender over medium heat for 15-18 minutes. Remove from heat and allow to cool for 10-15 minutes until just warm. Pour over the top of pound cake.
For Aunt Bev's caramel icing
Add butter, evaporated milk, vanilla and sugar to saucepan over medium heat until everything has melted together. Leave over medium to low heat for 35-45 minutes until caramel begins to boil and thicken. Be careful to watch, adjusting heat temperature to not let it burn. Remove from heat and cool for about 10 minutes to slightly thicken. Pour over cake and sauteed apples. Enjoy and Happy Baking!!