Summer cookouts are one of my favorite traditions, bringing the best of the season's flavors, friends, and family all together. I've curated a Cookout Menu that perfectly captures the essence of grilling season and is guaranteed to impress your guests. Whether you're planning a backyard BBQ, potluck, or camping trip, you'll find something here!
Summer cookouts hold a special place in my family. There's just something about coming together when the weather is warm, the drinks are cool, and the grill is fired up!
The menu I've created today combines classic barbecue favorites and fresh, colorful sides for the ultimate feast. Plus, I've included instructions for planning a cookout menu to keep you stress-free on the day of!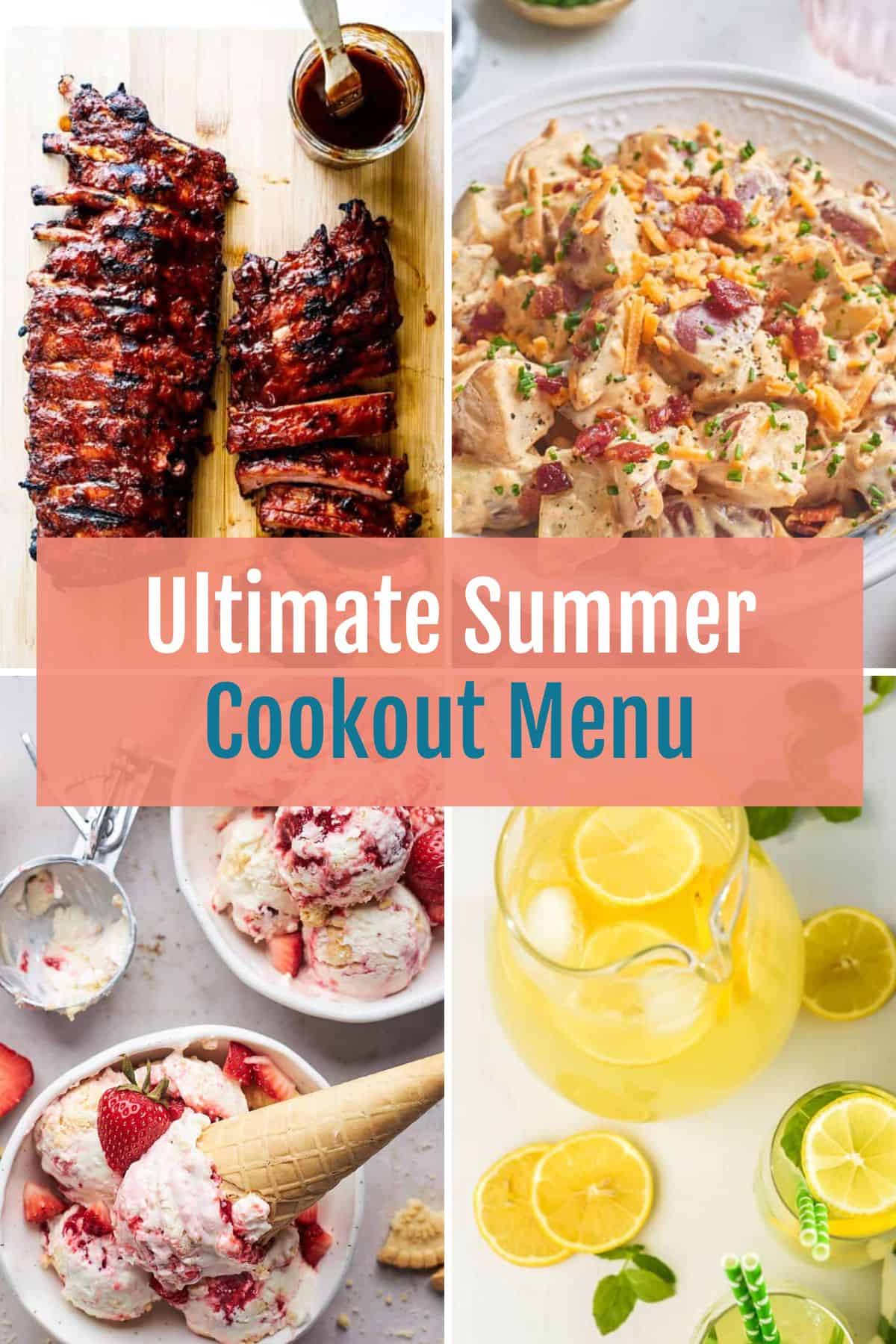 How To Plan A Cookout Menu
Know Your Audience
First things first, you'll need to think about the crowd you're feeding. Are there any vegetarians, vegans, or people with specific dietary needs? Kids who prefer simple foods? Meat lovers who anticipate barbecue classics? Make a list of your guests' preferences and dietary restrictions and plan your menu around this.
Balance The Menu
Balance is the key to a successful cookout menu. Aim for a mix of proteins (meat, poultry, fish, tofu), side dishes (salads, grilled veggies, potatoes), and desserts (think summer fruits, ice cream, and cobblers). Remember, not everything needs to be grilled. Cold sides and desserts can make a refreshing contrast.
Keep Appetizers Light
Keep your appetizers fresh and easy. Think finger foods that guests can nibble on while the grill heats up. A vibrant veggie platter with hummus, skewered grilled shrimps, or a simple bruschetta are great choices.
The Main Event
Offer a variety of main dishes to cater to all tastes. Think classic burgers and hot dogs, marinated chicken skewers, grilled fish, and perhaps a few meat-free options like veggie burgers or grilled portobello mushrooms. Remember, your goal is to ensure that every guest finds something they love.
Choose The Right Sides
Sides should complement your mains and provide a bit of refreshment from the heat of the grill. Think grilled corn on the cob, a crisp green salad, or a tangy coleslaw. For a starchy option, a potato salad or pasta salad always hits the spot.
Sweet Endings
No meal is complete without a sweet treat at the end. Capitalize on the season's fresh fruits. Grilled peaches or pineapples make great choices, and a classic summer berry trifle or homemade ice cream could be a perfect finishing touch.
Remember The Drinks
From homemade lemonade and iced tea to a selection of cold beers and a fruity sangria, your drink options should help guests stay cool and complement the food.
Prep Ahead
Wherever possible, prep ahead. Marinate your proteins the night before. Many sides and desserts can be prepared ahead of time as well. This allows you to be a relaxed host and enjoy your own cookout!
Have Fun
Remember, the goal of a cookout is for everyone (including you) to have an enjoyable time. Don't sweat the small stuff. With a bit of planning and preparation, you'll be able to create a memorable event filled with good food and even better times.
The Perfect Summer Cookout Menu
Now that you know the basics of planning a cookout menu, here are some of my favorite recipes to include. From flavorful mains to refreshing drinks, I've got every course covered!
Mains
The star of the show! A summer cookout isn't complete without a variety of hearty, flavorful mains. Here are some mouthwatering ideas for your cookout menu: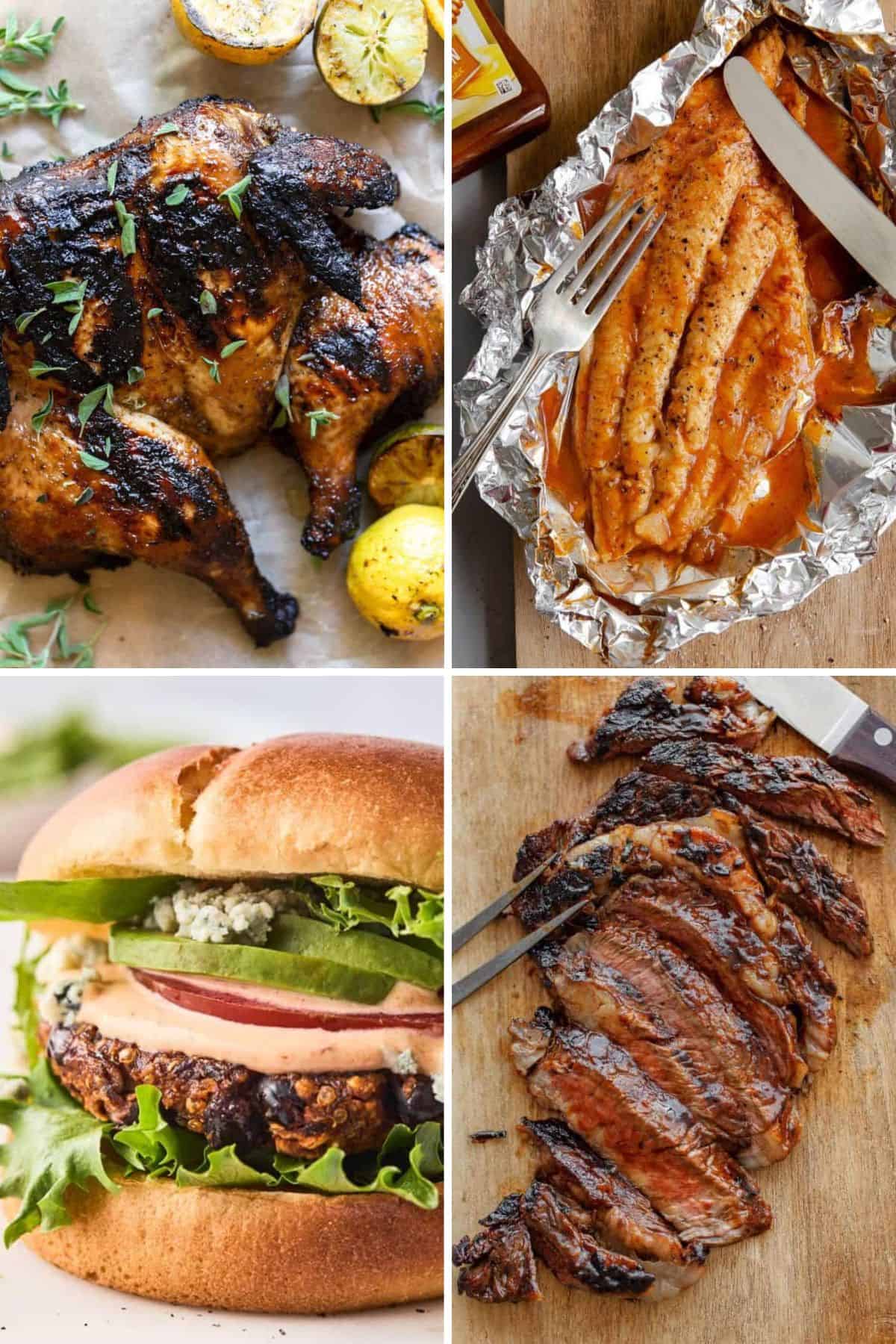 Side Dishes
The perfect partners to your main courses, side dishes add variety and balance to your summer cookout. Here are some irresistible options: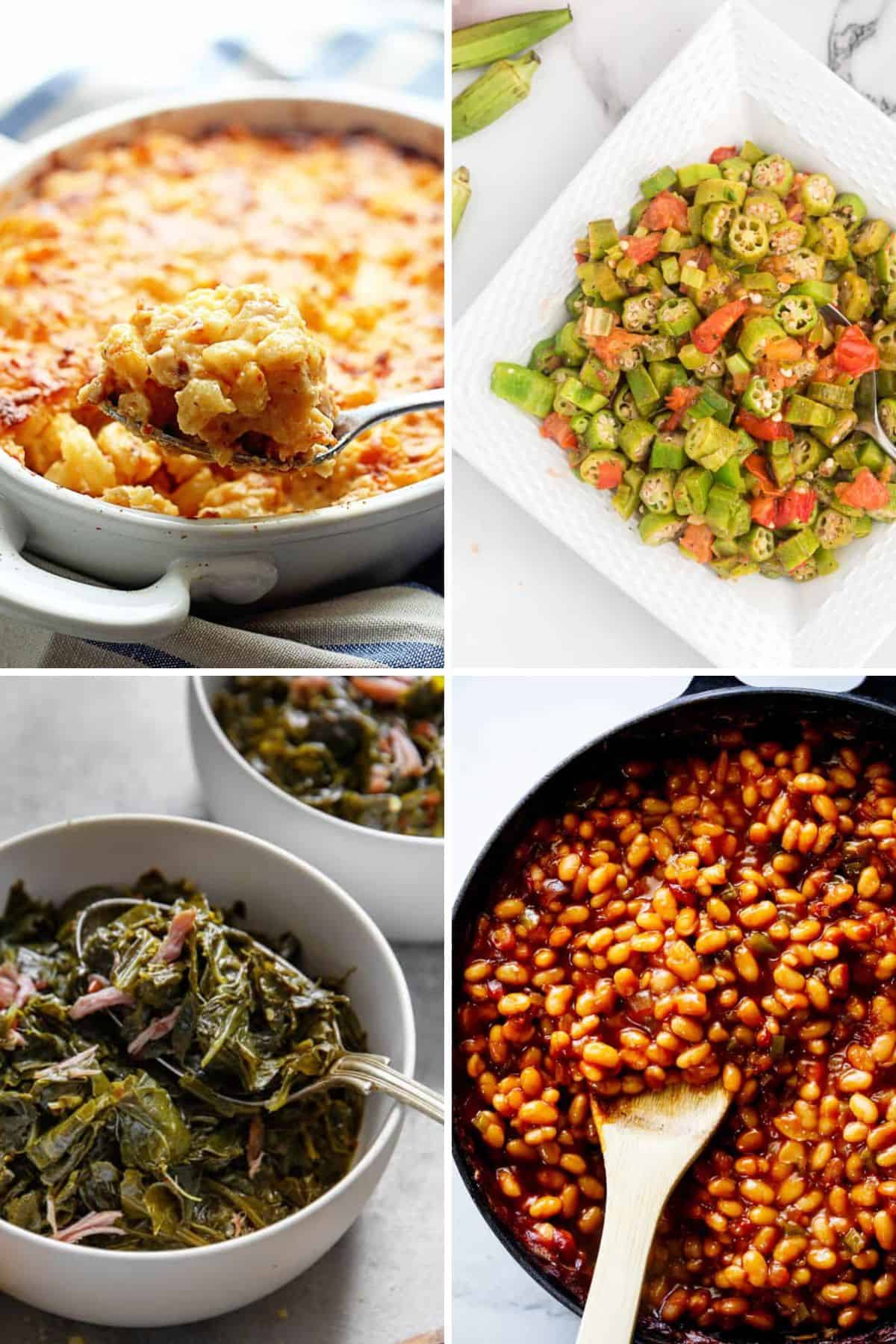 Drinks
Cool down and quench your thirst with these refreshing summer beverages. From classic lemonade to tropical cocktails, there's a drink for everyone: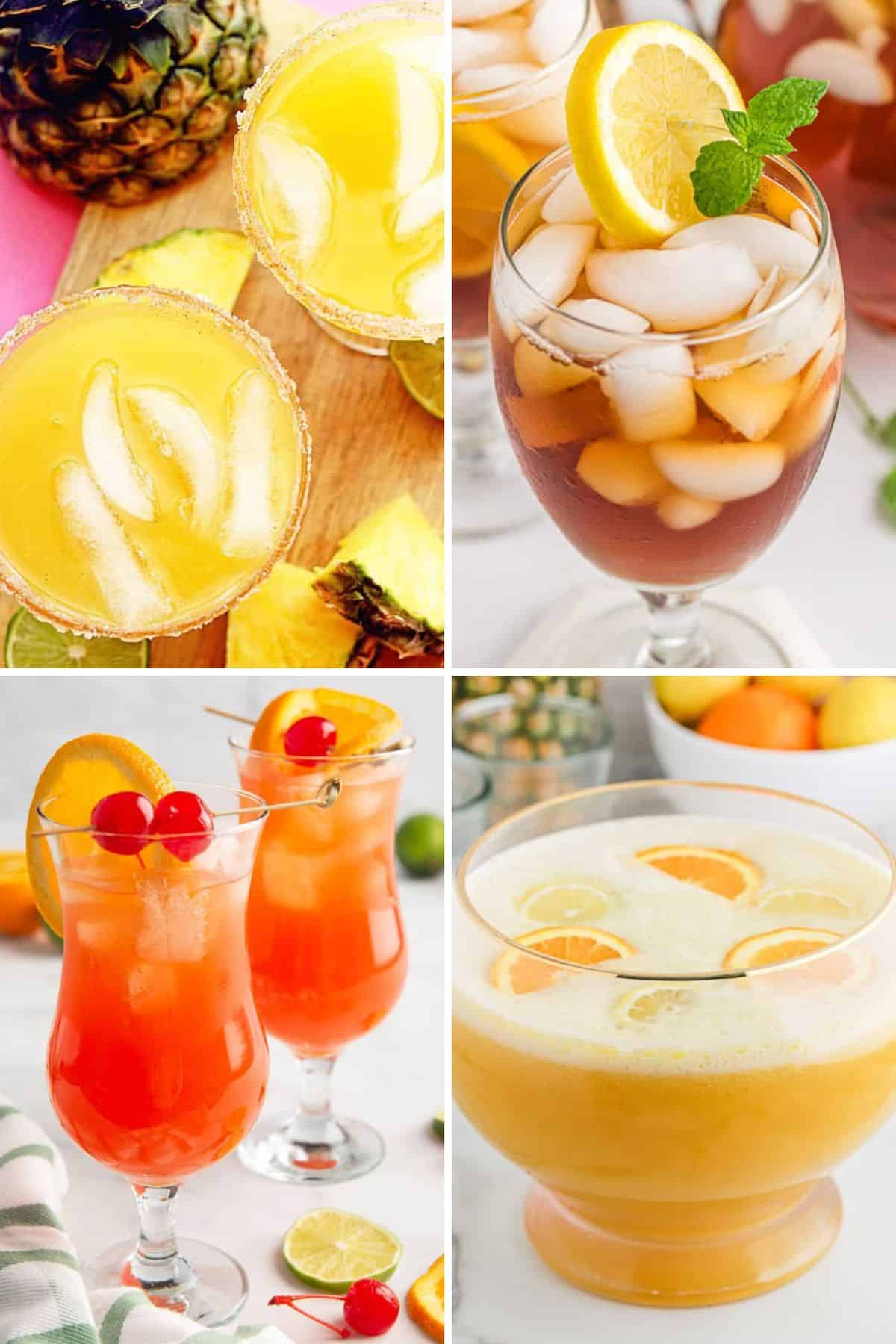 Desserts
End your summer cookout on a sweet note with delectable desserts that celebrate the season's best fruits. Here are some classic summery treats: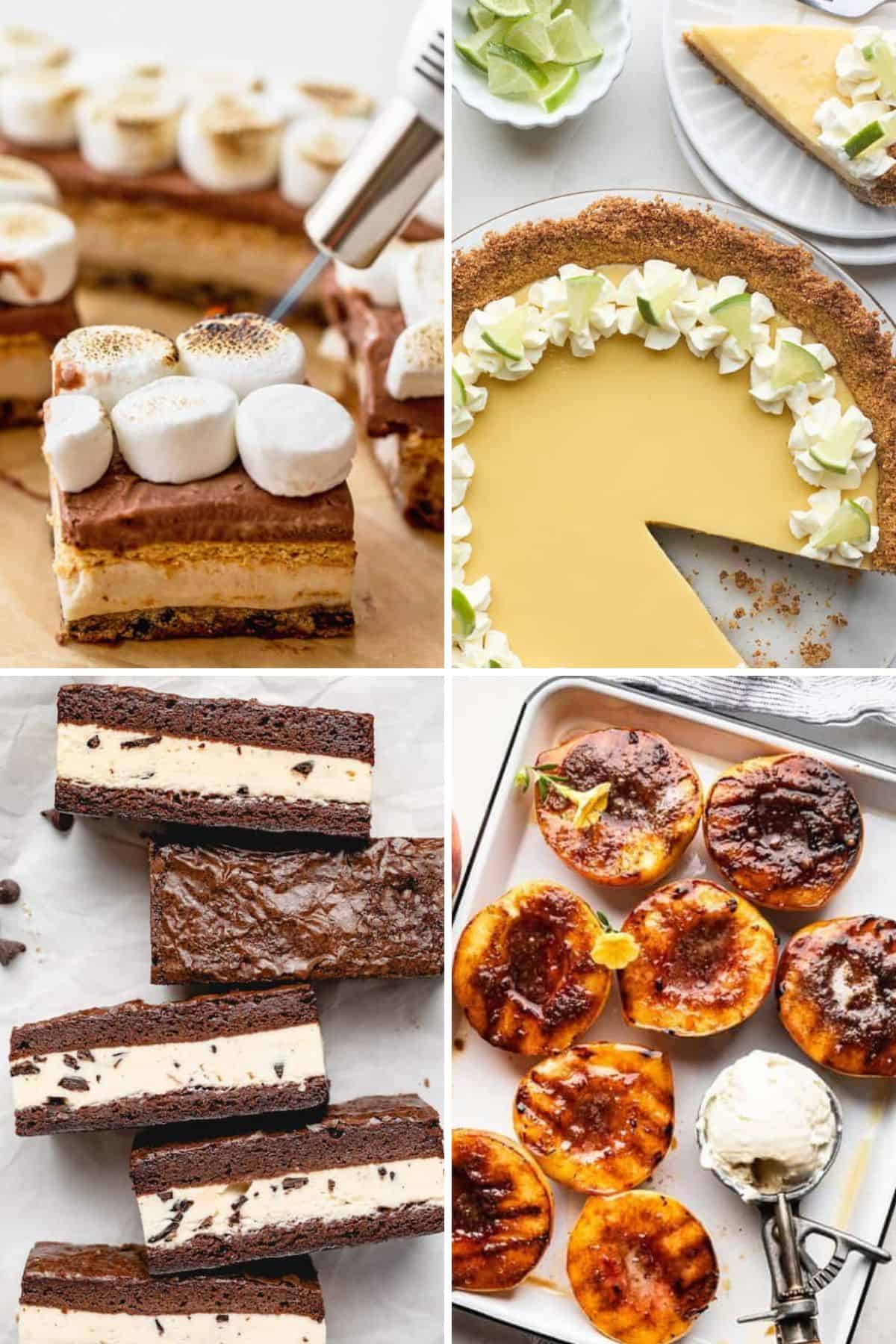 How To Prep Ahead
Prepping ahead for a cookout menu can be a real lifesaver, ensuring you get to enjoy the event just as much as your guests do. Start by making a detailed list of all your recipes, ingredients, and necessary cookware a few days in advance. This gives you plenty of time to shop for groceries, marinate meats, and prep veggies.
Grocery shopping: Try to head to the store a couple of days before your cookout so you have time to prep ingredients and avoid the last-minute rush.
Marination and preparation: Some recipes require marination for several hours or overnight. Prep these the day before the cookout. Likewise, wash, chop, and store veggies in containers for easy access.
Make ahead recipes: Choose a few dishes like salads, dips, or desserts that can be made a day before. This reduces your workload on the day of the cookout.
Setting up: Don't forget about the setup! Arrange your outdoor space, set up the grill, and even consider setting your table the night before.
Tips And Tricks
Preheat your grill: This ensures even cooking and beautiful grill marks.
Marinate your meats: Marinating enhances flavor and tenderizes the meat.
Use a grill basket: For veggies and smaller items, use a grill basket to prevent them from falling through the grates.
Grill control: Learn to manage your grill's heat zones. Use direct heat for searing and indirect heat for cooking delicate items or to finish cooking thicker meats.
Proper cleaning: Clean your grill grates before and after grilling to prevent sticking and increase the lifespan of your grill.
Food safety: Remember to keep perishable food in the cooler until it's time to cook or eat to prevent bacterial growth.